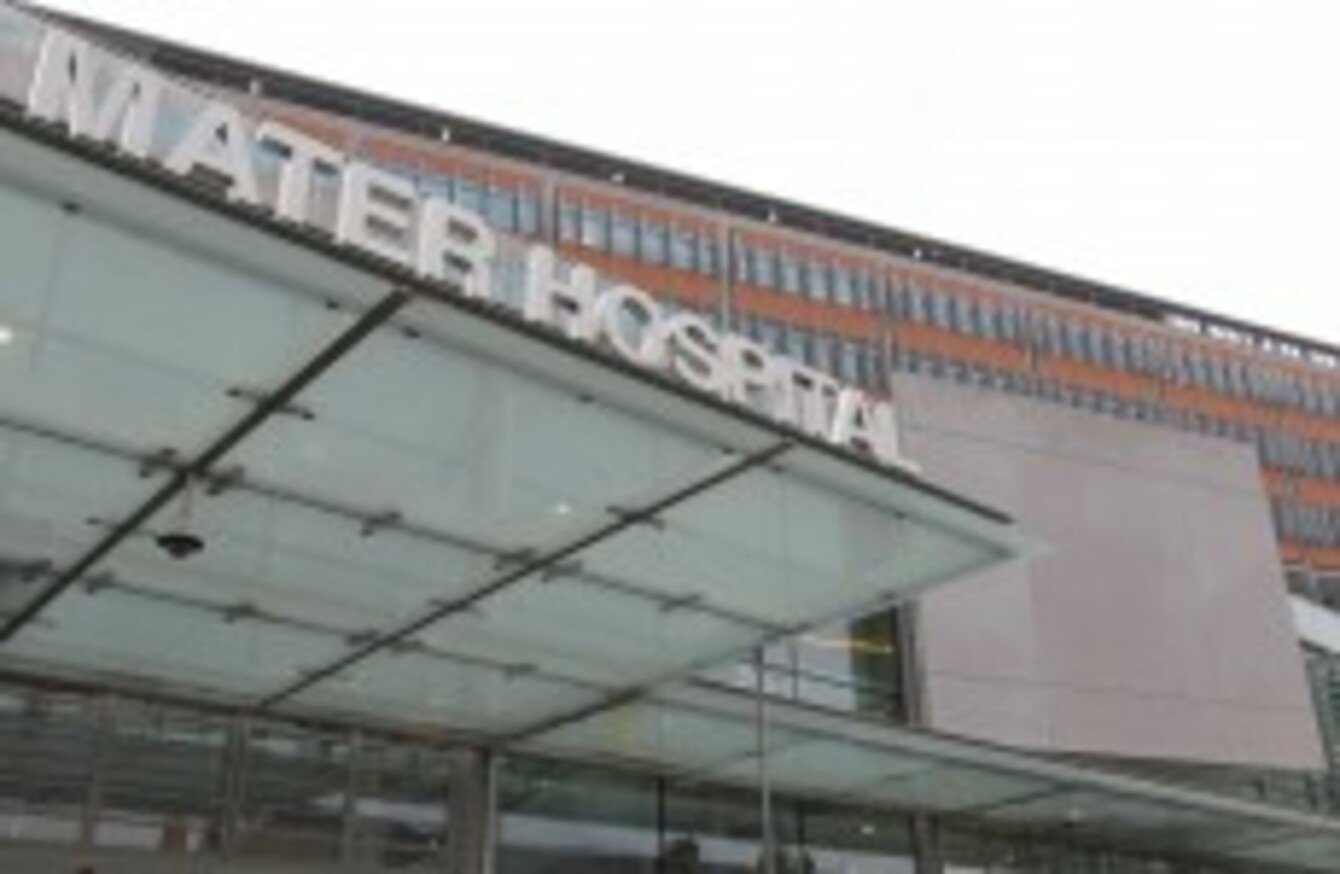 Image: Sam Boal/Photocall Ireland
Image: Sam Boal/Photocall Ireland
Updated 22.47pm
THE HSE HAS ruled out Ebola in the case of a woman taken to the Mater Hospital today.
The woman was taken from a house in Tyrrelstown, Dublin 15 this morning and brought with a police escort to the Mater Hospital, with witnesses reporting that an ambulance carrying paramedics in protective suits was seen in Dublin traffic.
A cordon was also in place around the Mater.
However, the HSE has this afternoon said that the incident was precautionary and the disease has been ruled out.
"A patient was taken to the Mater hospital displaying certain symptoms that require further testing at that hospital.
"The patient was considered a low risk for the Ebola Virus but this has now been ruled out. The HSE must, and does, take each Ebola scenario seriously no matter how low the risk. All appropriate infection control procedures are being taken by all relevant healthcare personnel.
"The patient is receiving appropriate treatment at the Mater Hospital. HSE public health protocols have been, and are being put in place.
There are no known cases of Ebola in Ireland presently. The overall risk of a case of Ebola being brought into in Ireland is low. The HSE welcomes the fact that the WHO has removed Nigeria from the list of Ebola affected countries.
"If a case is confirmed in Ireland, the primary concerns will be treatment of the patient and containing the situation. An important concern is maintaining medical confidentiality, and supporting the patient's family and identifying any possible contacts.
"Should any case of Ebola Virus be confirmed in Ireland, a statement will issue. This statement would be released in the event that a diagnosis is confirmed and necessary controls have been put in place.
"In the meantime, the HSE has an overriding responsibility to protect the confidentiality of any patients presenting with symptoms that are similar to those of Ebola and is obliged not to comment on individual cases."
The woman is believed to have recently returned to Ireland from Nigeria and was taken from her flat in the west Dublin suburb today after falling ill.
She has been taken to the National Isolation Unit in the Mater, the designated treatment centre for any suspected Ebola cases.
A spokesperson for the hospital confirmed that the woman had been admitted, but said that the case was "low risk".
The World Health Organisation today declared Nigeria Ebola-free having gone 42 days without a case.
First published 12.41pm