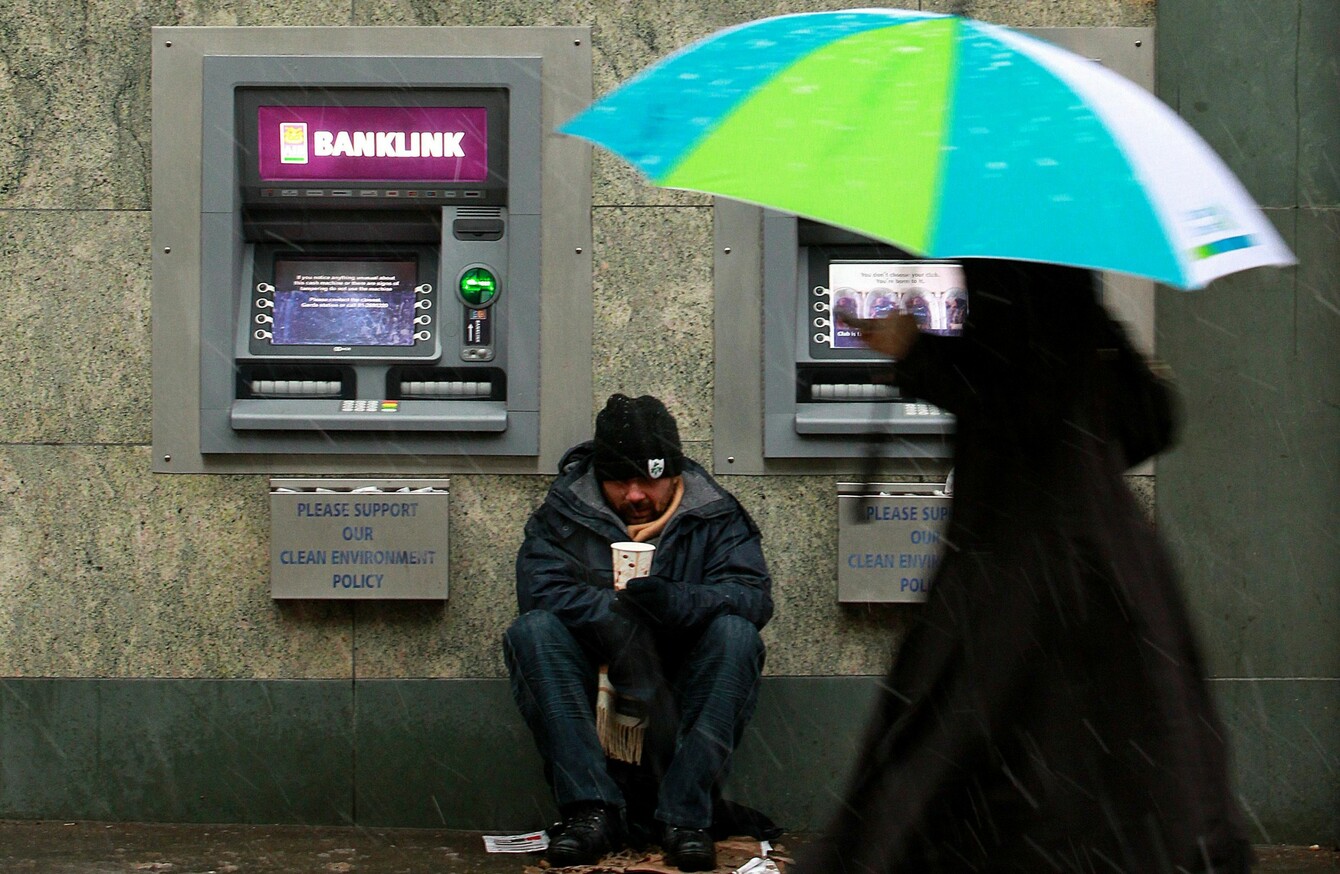 An AIB cashpoint in Dublin.
Image: PA Archive/Press Association Images
An AIB cashpoint in Dublin.
Image: PA Archive/Press Association Images
AIB AND BOI finished among the worst in an EU bank stress test aimed at cleaning up balance sheets to boost the flow of credit to the bloc's economy.
Altogether, 51 banks from across the bloc were tested under adverse scenarios supplied by the London-based European Banking Authority.
The test involved scenarios including EU economic output that was 7.1% below the baseline over the next three years and a 20% drop in interest income.
AIB's stress test put it below this level, at 4.31%, at the end of 2018, below the 5.5% level markets and regulators expect it to hold.
For Bank of Ireland, the equivalent figure was equivalent figure was 6.1%.
The results do not mean that the banks failed the stress tests, which do not contain a pass/fail threshold.
Both Irish banks easily passed the 5.5% hurdle for the 2015 year end, with AIB at 13.1% and BOI at 11.3%.
Well capitalised
In a statement, AIB sought to calm fears by stressing it was "well capitalised" and back "generating capital" – and that the tests were based on its 2015 balance sheet.
It has recorded a €1 billion profit in the first six months of 2016.
The EBA said the results showed there was still more work to do to put banks on a firmer footing.
Italian lender Monte dei Paschi, weighed down by billions of bad loans, last night put together an 11th-hour rescue package to raise some €5 billion to mitigate fallout from the stress test outcome.
This was the third stress test of banks in the EU since taxpayers had to bail out lenders in the 2007-09 financial crisis, with no pass or fail mark this time round.