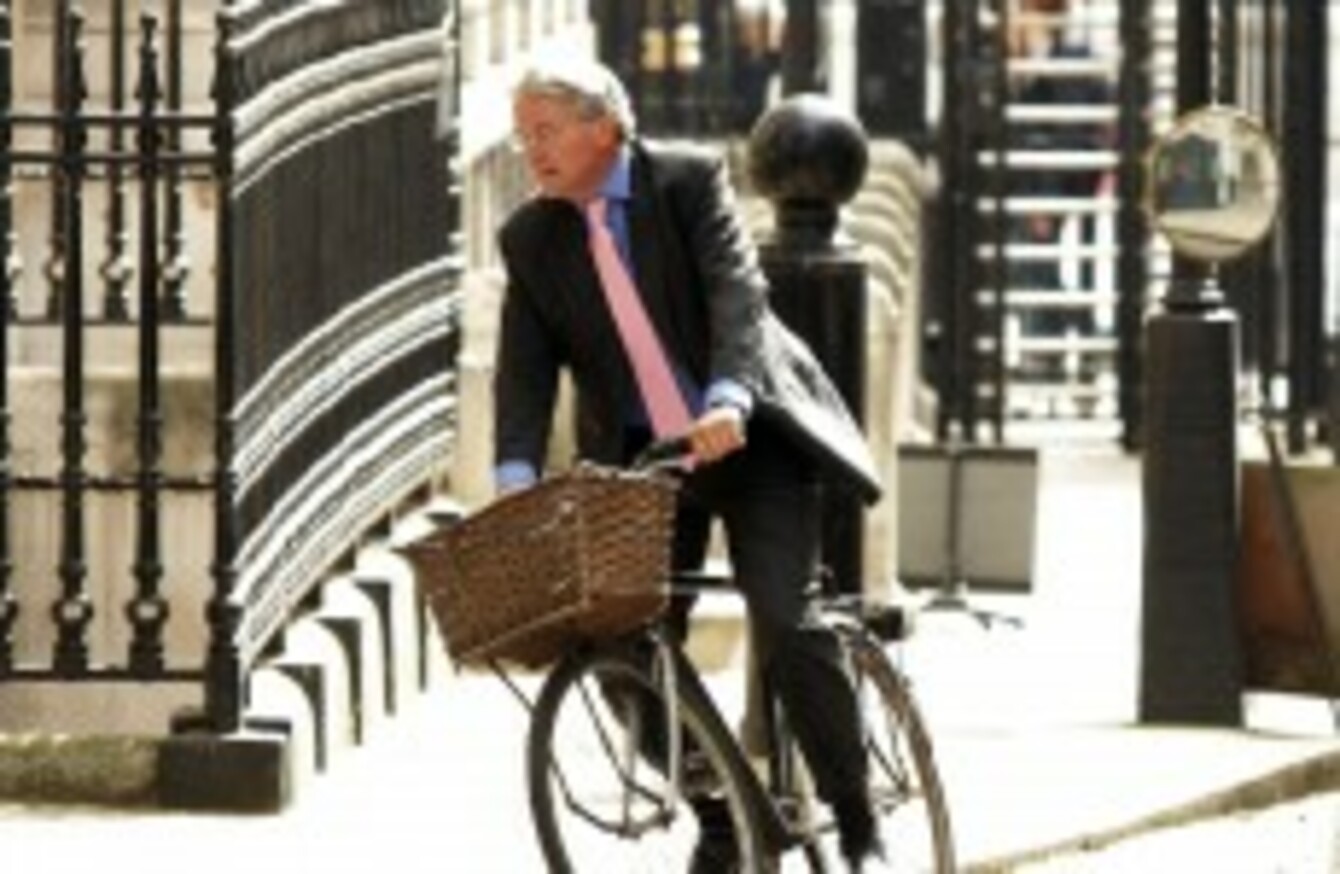 On his bike: Tory minister Andrew Mitchell (File photo)
Image: Yui Mok/PA Wire/Press Association Images
On his bike: Tory minister Andrew Mitchell (File photo)
Image: Yui Mok/PA Wire/Press Association Images
A BRITISH CABINET Minister is under pressure to resign after he reportedly swore at and called police officers 'plebs' earlier this week.
The Tory chief whip Andrew Mitchell has denied claims that he swore at police officers and called them 'plebs' while exiting Downing Street on Wednesday following a meeting with the Prime Minister but acknowledges a confrontation with them.
Mitchell has apologised for his comments but has insisted that he did not use the word 'pleb' which, as The Telegraph explains, is a class-based insult that is the short term for plebeian – the Latin word for people from lower classes.
The Sun first reported the story claiming that Mitchell, a millionaire former investment banker, was told by officers to get off his bicycle as he left Downing Street and use the pedestrian gate.
He is alleged to have refused to do this, responding: "Open this gate, I'm the Chief Whip. I'm telling you — I'm the Chief Whip and I'm coming through these gates."
When officers told him that he could be arrested, the paper reports that Mitchell climbed off his bike and then said: "Best you learn your f***ing place. You don't run this f***ing government."
He then allegedly added: "You're f***ing plebs."
Mitchell denies using these words but says he has apologised for not treating the police "with the respect they deserve". However the police officer involved continues to maintain the account that was initially reported.
The Police Federation, which represents police officers, has called on Mitchell to resign. The opposition Labour Party has said that there needs to be a full explanation of what exactly Mitchell said.
Prime Minister David Cameron is, according to BBC News, unhappy about the incident and has made his feelings known to Mitchell but it is believed that he continues to have confidence in him.
Cameron said today: "He has obviously apologised to me, but more importantly he has apologised thoroughly to the police and that needed to be done."
The incident comes at a sensitive time in Britain after two female police officers from Greater Manchester Police were shot dead in the northwest on Tuesday.