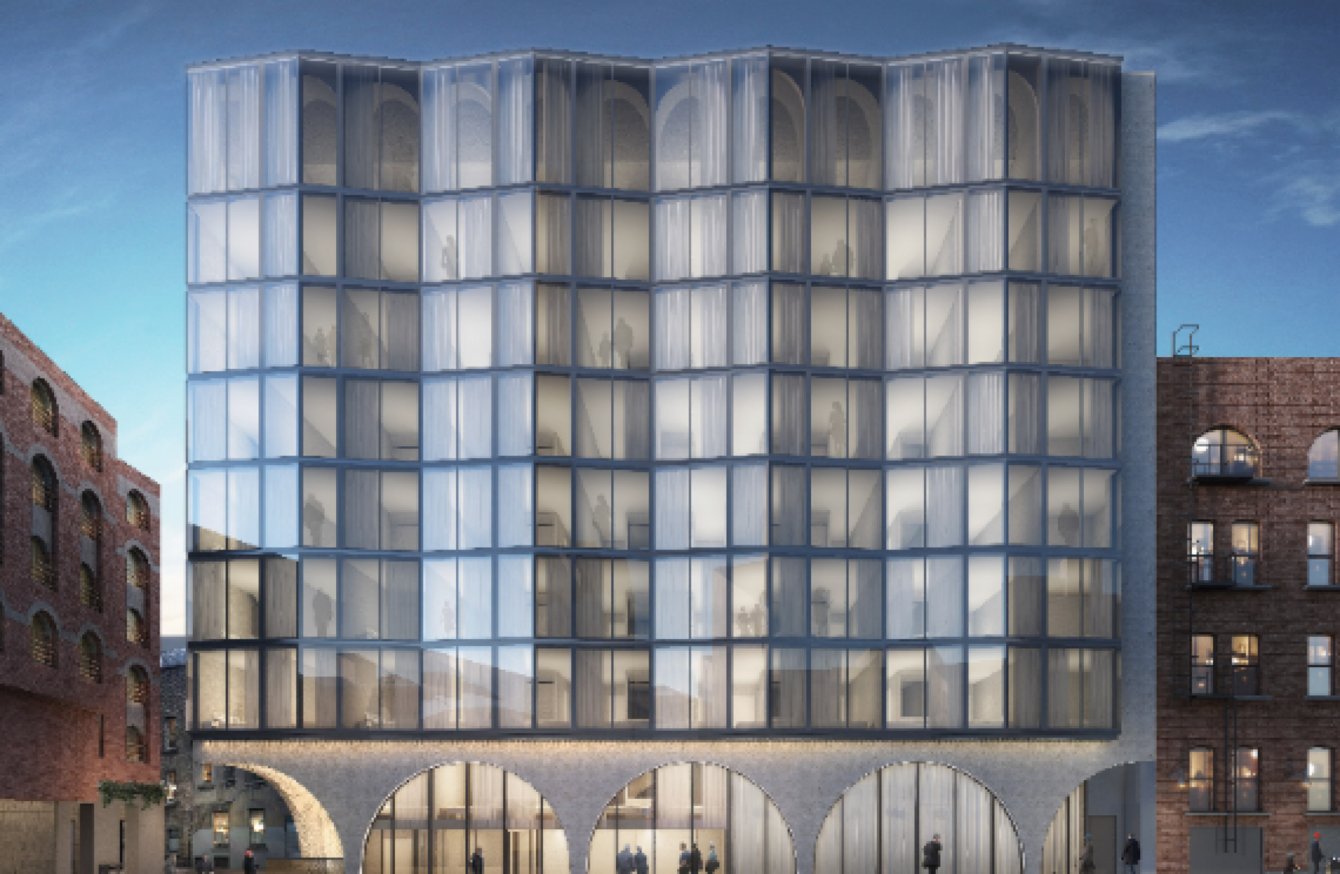 The new hotel will be built on the Andrew's Lane Theatre site.
Image: BDP
The new hotel will be built on the Andrew's Lane Theatre site.
Image: BDP
PLANS FOR A new 'compact luxury hotel' in the heart of Dublin city centre have been submitted for planning permission.
The hotel is to be built on the Andrew's Lane Theatre site near Dame Street and if permission is granted it will be open in 2019.
Hangar nightclub is currently on the site and the space has been used as a nighttime entertainment venue for a number of years.
The proposed hotel would be built following an investment of €21 million.
The investment includes the cost of purchasing the site as well as construction works that will open up a site that is relatively enclosed at present.
When completed, the hotel will have 155 bedrooms that designers say will be "compact in size, typically 14 or 15 sq m."
The exterior of the building will feature arched openings along one side with one corner featuring a double-height setback that will act as the entrance for guests.
It's envisaged that a self-service check-in will form part of the plans for the hotel.
The planning application has been made by Appalachian Property Holdings, a company set up earlier this year by Neville O'Boyle and Mark Butler who own waste management group Keywaste.
Appalachian has said that the room rates for the new hotel are expected to be in the region of €150 per night.
According to the urban design concept document submitted as part of the planning application, the hotel is being aimed at:
Well-informed, contemporary and tech-savvy business and leisure individuals who want style, location and value for money.
"This is reflected throughout the 'limited service' hotel with sophisticated technology assisting the guests from self-service check-in to compact sophisticated bedrooms, which provide guests with the ability to customise their own environment," the document ads.
It permission is granted, the hotel is slated for opening in Spring 2019.