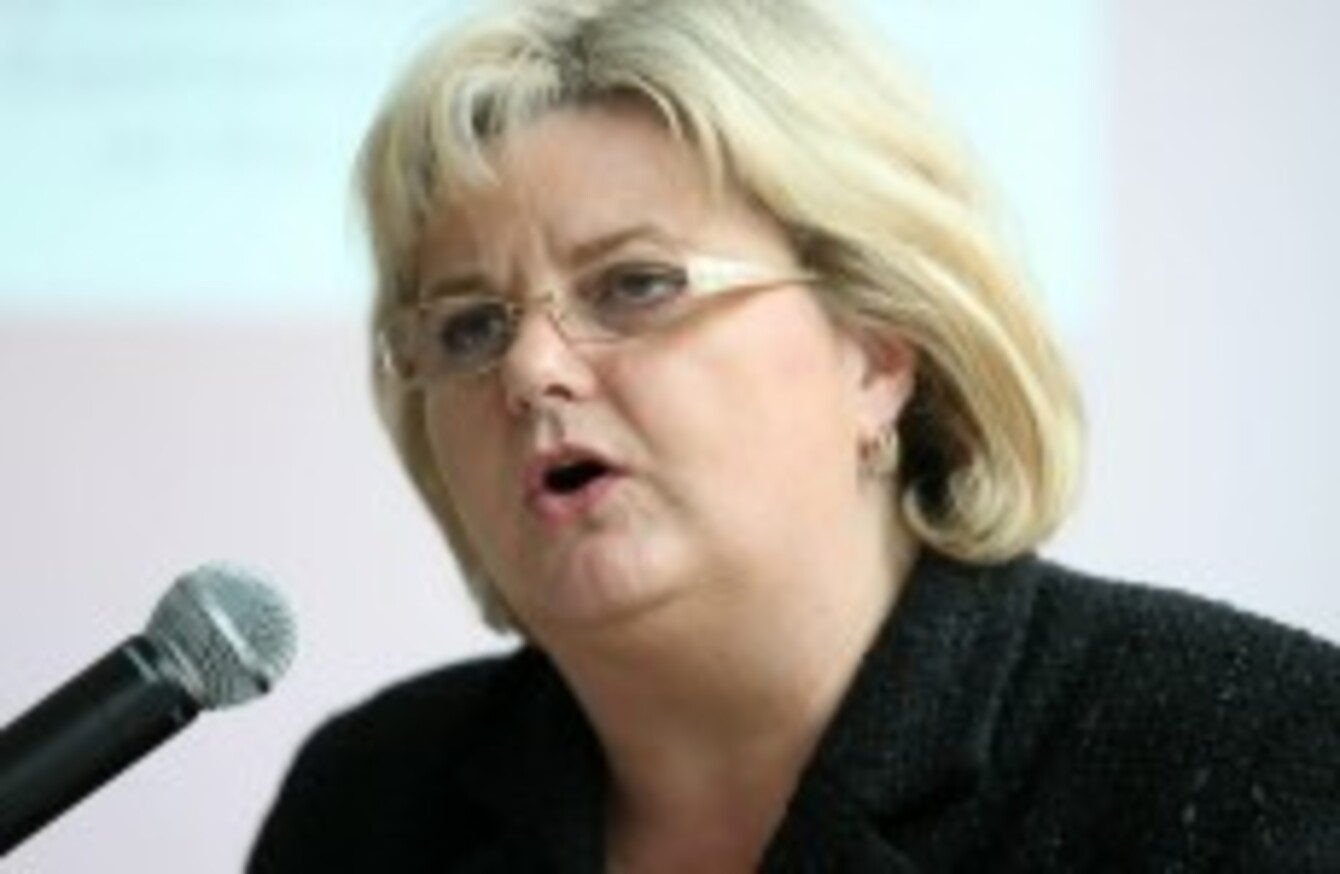 Angela Kerins (File photo)
Image: Kenneth O'Halloran/PA Wire
Angela Kerins (File photo)
Image: Kenneth O'Halloran/PA Wire
THE REHAB GROUP will hold a special board meeting next month to decide whether or not to disclose the current annual salary of its chief executive Angela Kerins.
The not-for-profit disability group confirmed plans for a special board meeting on 17 February to discuss the matter of Kerins's salary which she has come under pressure to reveal in recent weeks.
Figures from 2011 show Kerins earned €234,000, but when asked recently about her current pay in the wake of the top-ups controversy, she declined to answer and said her salary had been declared on a number of occasions already.
In a statement this evening, Rehab Group chairman, Brian Kerr, defended the decision not to disclose the salary saying the board has received "no formal request from any relevant authority" to release details of her current pay.
"This matter is properly a matter for the Board and not Ms Kerins, and some of the pressure that has been placed on her and her family has been entirely unfair and very personal.
Kerr said that he was conscious of the public interest in the matter and earlier comments from the Taoiseach adding that on this basis he has decided to "consult with my fellow directors to consider disclosing again the details of the Group CEOs salary".
Both the Taoiseach and the Tánaiste have called for transparency around salaries in the charitable sector today.
Kerr said his approach has the support of Kearns and that the meeting will take place on 17 February to ensure that all directors and advisors to the Rehab Group are available.
"I will issue a full statement on the matter immediately following that meeting," Kerry promised.
He also called on the Taoiseach to "show leadership on the issue of fair play for charity lotteries" saying he was saddened to hear the news about Irish Cancer Society and the Asthma Society "being forced to leave the market".
Kerr added: "I am requesting that the Taoiseach would take the lead and remove the prize cap on charitable lotteries to allowing them to compete on an fair basis with the government's own national lottery as other charity lotteries operate in other European states… before any further damage is done to the sector and to prevent further job losses."