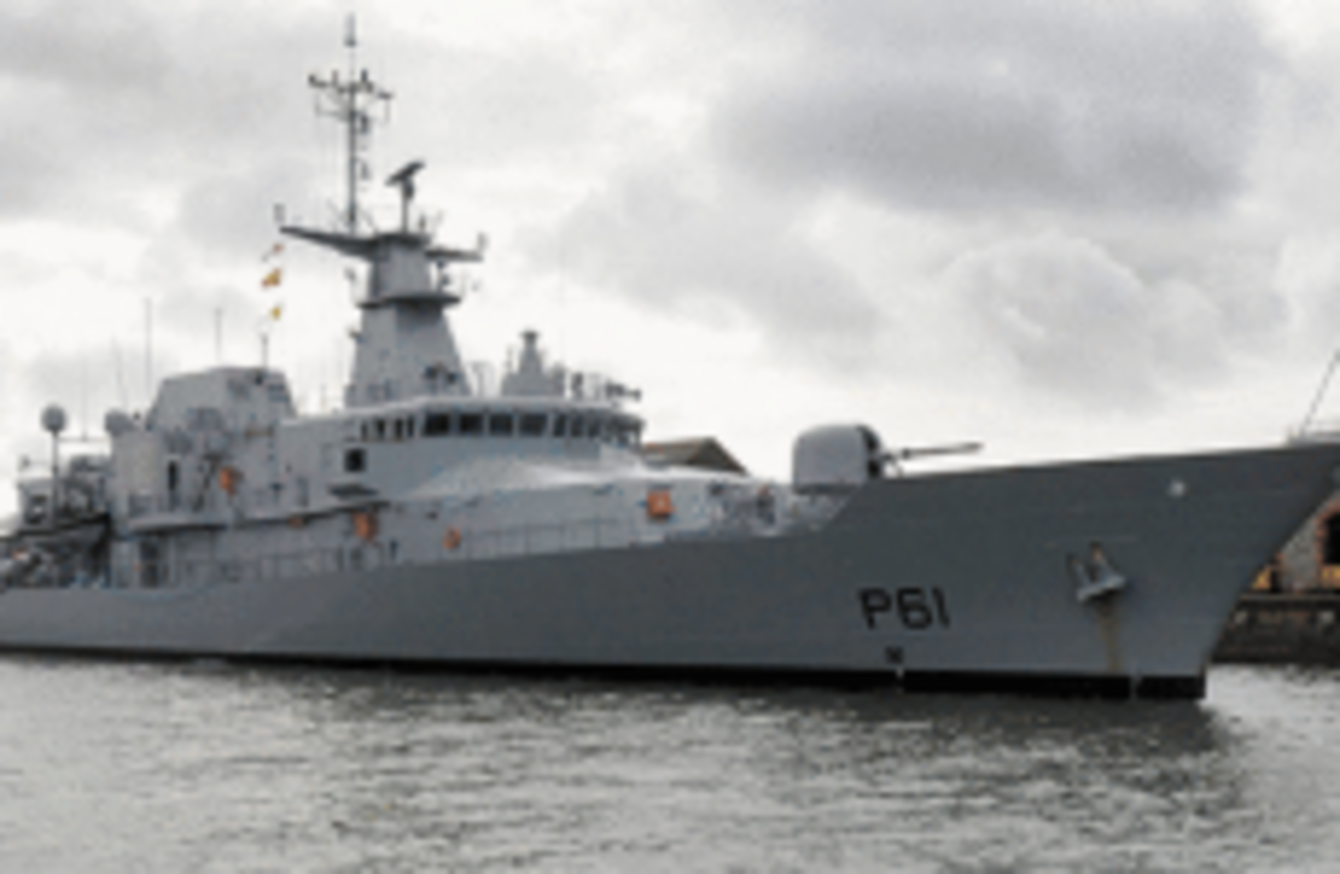 Clean bill of health... The Samuel Beckett
Image: Defence Forces
Clean bill of health... The Samuel Beckett
Image: Defence Forces
A FLEET-WIDE CHECK of all Irish Naval Service ships is now under way, after asbestos was found on board a number of vessels.
Asbestos containing materials have been found aboard the LÉ Ciara, LÉ Orla, LÉ Aoife, LÉ Eithne and LÉ Aisling.
And Defence Minister Simon Coveney has confirmed that a fleet-wide survey of all serving vessels is now under way.
It began on 1 September, and is expected to take "a number of weeks," Coveney said.
Checks have already taken place on the LÉ Roisin, LÉ Niamh and on the newest addition to the fleet, the LÉ Samuel Beckett, and all have been given health & safety clearance.
"Rigorous control measures" have now been put in place, according to the Minister.
"Additionally, medical concerns were and will continue to be addressed and a contracted civilian medical advisor on asbestos-related illness has provided briefs to all staff.
The Naval Service has also trained its personnel in asbestos awareness and low risk removals of such materials as required.
PDFORRA, the representative body for Defence Forces members, raised concerns back in April after asbestos was found aboard the LÉ Ciara.
"We very much welcome this review, and look forward to its completion" PDFORRA Deputy General Secretary told TheJournal.ie.
Asbestos is a naturally occurring mineral made up of long, thin fibres — which can be dangerous if inhaled, sometimes leading to increased risk of cancer.
The LÉ Ciara and LÉ Orla are currently out of action as a specialist contractor removes the substance from the vessels.
The work is due to be completed by the 6th October and the 12th December respectively, after which the Naval Service will have to seek a HSA re-occupation certificate for both ships.