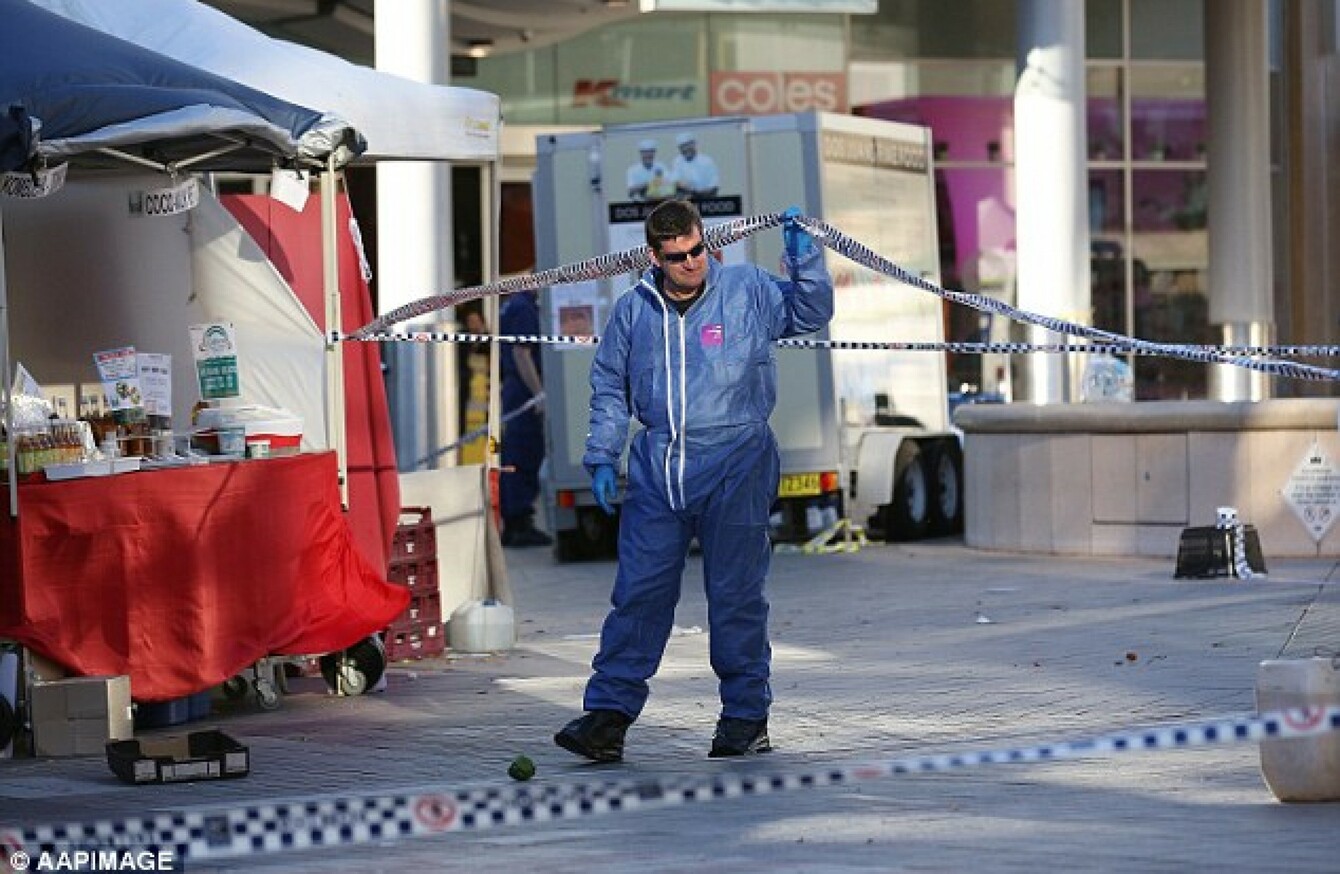 Image: © AAPIMAGE
Image: © AAPIMAGE
THREE ELDERLY BYSTANDERS have been wounded after Australian police opened fire on a man wielding a large carving knife in a busy Sydney shopping centre.
The incident unfolded at the Hornsby Organic Food Markets in the city's north on Thursday when police confronted the man who had been reported missing from a psychiatric centre.
Witnesses said two officers asked him to drop the knife and when he failed to do so they both opened fire, with the three innocent women, aged between 60 and 80, also being hit.
Assistant Commissioner Denis Clifford defended his officers using guns rather than tasers in what he called a "life or death situation".
"It will be alleged the man approached the police with the large carving knife. The officers each fired shots at the offender," he said, adding that the man, in his 20s, was wounded several times.
"Unfortunately some bystanders were also injured with either bullet or fragment wounds. All up we have four people that have been injured through gunfire."
Asked if it was appropriate to fire guns in a busy shopping centre, he replied: "That's alarming, but I wonder what may have happened had the police not intervened and stopped this person with the knife."
All of the injured are in a stable condition in hospital.
A police investigation into the shooting is underway, he added.