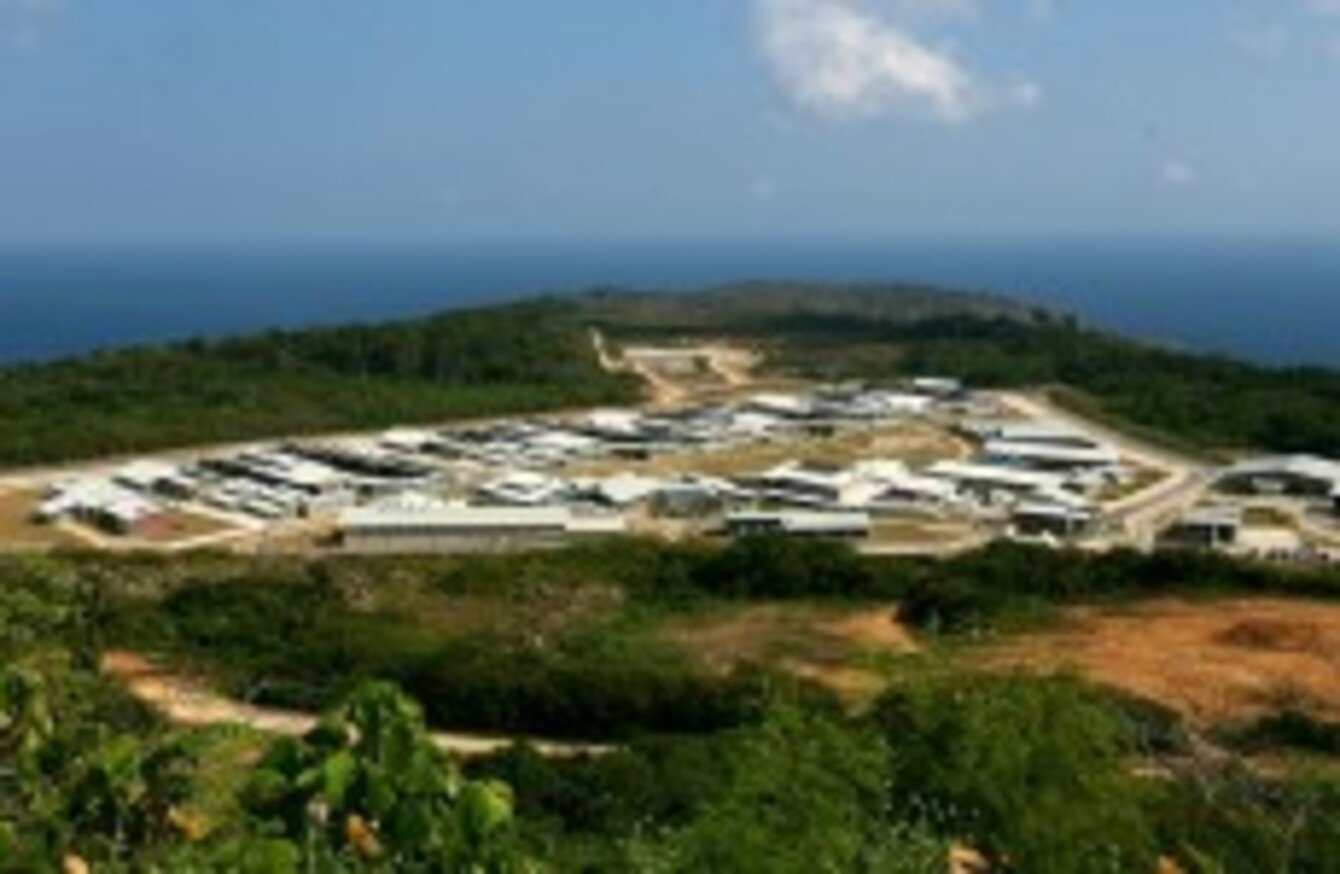 The Christmas Island detention centre
Image: Wikicommons
The Christmas Island detention centre
Image: Wikicommons
A RIOT HAS broken out at a major Australian migrant detention centre.
The unrest at the facility on Christmas Island has been ongoing since yesterday.
Located more than 2,000 km off the coast of Australia, it facilitates mostly individuals who have had their visas cancelled or revoked on character grounds.
The Department of Immigration has said that the incident began after a group of Iranian inmates began a protest over the death of Iranian Kurd, Fazel Chegeni.
In a statement today, Australia's immigration department has said that guards have been withdrawn from compounds for their own safety.
It has also said that there has not been a "large scale riot" involving the majority of the centre's population – but rather the disturbance has been down to a core group who have grievances with their treatment at the centre.
No guards or detainees have been injured at this time.
Escalation of disturbance
The initial protest carried out by the Iranian detainees yesterday was described as being peaceful.
The protest was staged after Chegeni died attempting to escape from the facility on Saturday.
However, other detainees are said to have taken advantage of the situation to "engage in property damage and general unrest", according to the immigration department.
A number of small fires have been lit at the centre and there is thought to be damage to medical, educational and sporting facilities.
What's happening now?
Currently, officials are working to keep the perimeter of the centre secure with patrols being carried out by service provider staff.
The immigration department is continuing to work with the Australian Federal Police and its other partners on the island to restore order – and has said that any criminal offences will be referred to police for investigation.
Speaking to the BBC, one inmate at the centre said that the unrest stemmed from the lack of information they were receiving about Chegeni's death.
He also said that the individuals who had barricaded themselves in the facility do not have access to food, water supplies or medication.