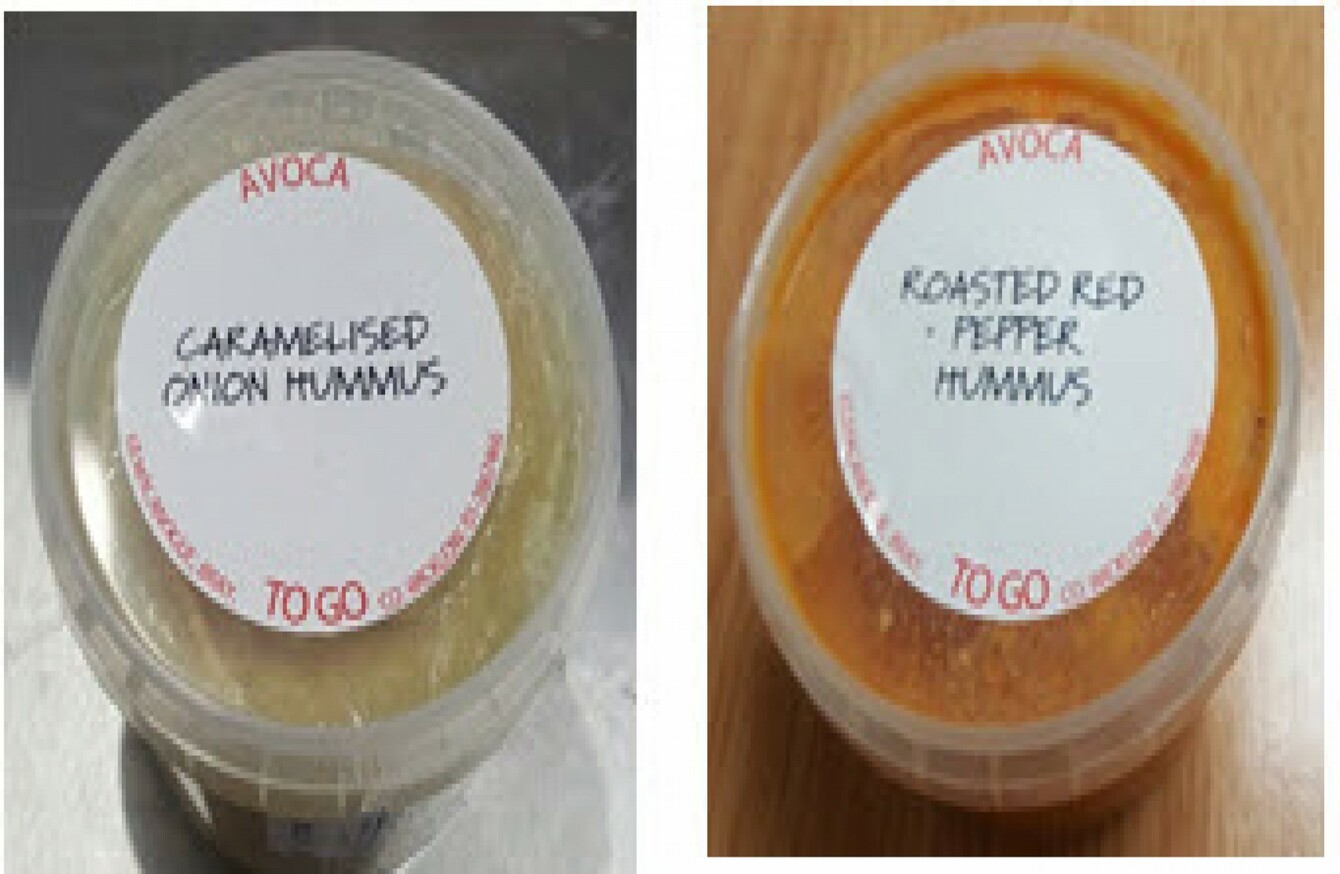 FOOD FIRM AVOCA has extended its hummus recall due to the possible presence of the bacteria listeria.
As a precautionary measure, Avoca is recalling batches of two products that were made on the same day as hummus and colcannon which were found to contain listeria.
A recall for those products was made on Saturday.
The Food Safety Authority of Ireland (FSAI) said it is not yet known whether these products also contain the bacteria but that testing is underway.
The following products are affected:
A spokesperson for the FSAI said: "These products were only sold in Avoca stores where they have been withdrawn from sale and a point of sale recall notice has been displayed. Consumers are instructed not to eat the above batches and to return them to an Avoca store."
Listeriosis is a serious disease which can be life-threatening, particularly for pregnant women, the elderly and other people with a weakened immune system.
Hummus
Products confirmed to have been affected last week are the Avoca Hummus (264g) and the Avoca Colcannon (550g).
The hummus has a use by date of 09.02.17, the Colcannon has a use by date of 04.02.17.
Food businesses are being told to remove the affected products from sale and to clearly display a point of sale notice not to eat them.
Anyone who may have bought the affected batches are told to dispose of the product or return it to the place of purchase.
In a statement, Avoca said: "We can confirm that a voluntarily recall of a single batch of two Avoca products has been initiated after routine testing indicated the product did not meet the usual high standard.
"We notified the authorities of our decision to recall the batch of products concerned as a precautionary measure. The products were on sale in Avoca stores only and have been withdrawn from sale.
Customer notices are on display in store with the product recall details.In line with Avoca's commitment to quality and food safety, we are treating this matter very seriously and conducting a thorough investigation.