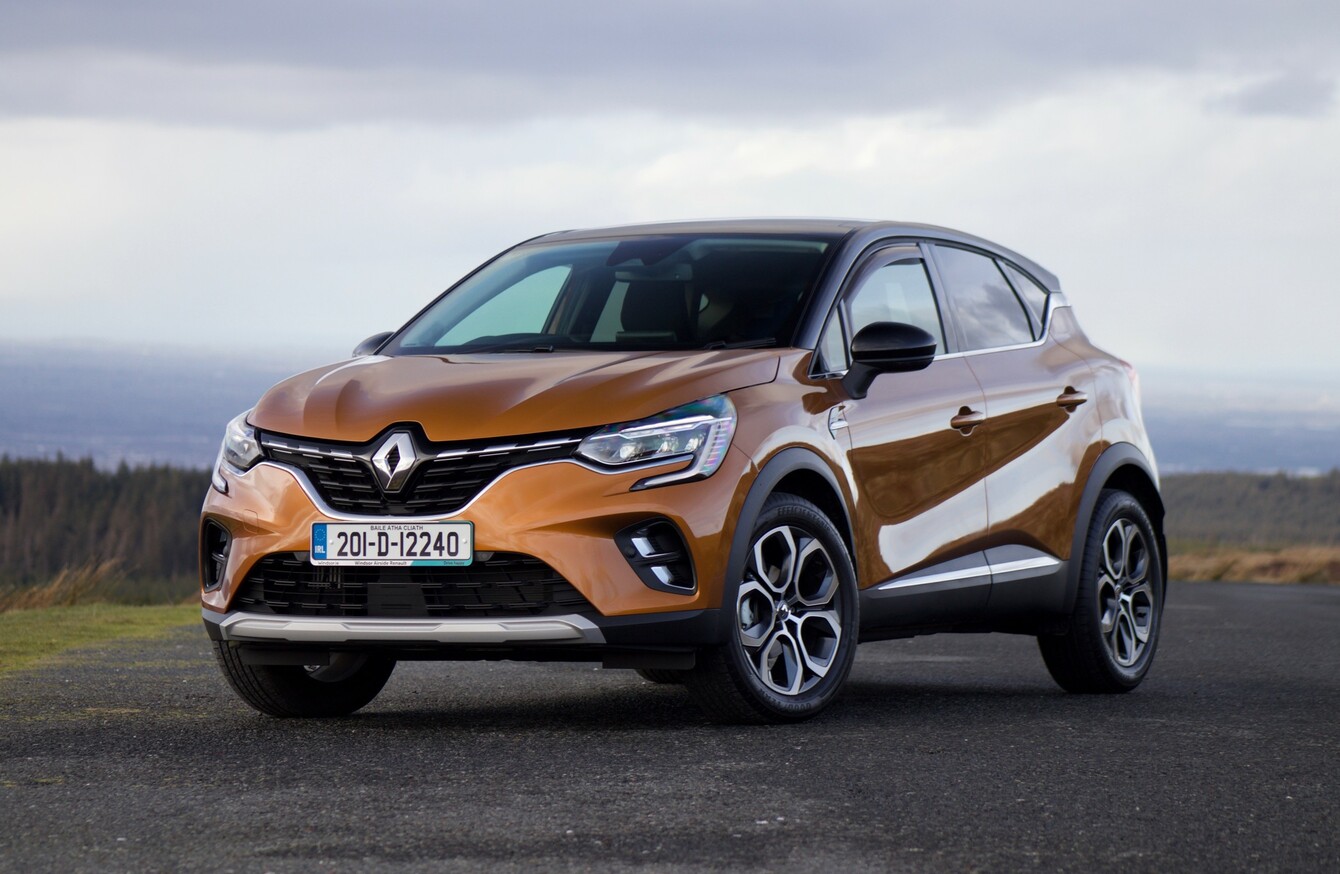 A NEW BABY on the way can mean lots of changes in your life, and your car is one of them.
There are several aspects to consider when choosing a new car, but interior space and boot capacity are among the most important. Will there be enough room for a large buggy and some carrier bags?
You also want to ensure that it's as safe as possible for transporting your precious cargo. That means weighing up the protection levels it offers for passengers in the event of an accident.
And of course it needs to be practical, especially if you're getting small children in and out each day. Taller SUVs can be more convenient when getting those little ones strapped in, saving you from bending over but so too can larger MPVs with sliding rear doors. 
So let's look at some models on the new and premium used market that are worthy of your consideration. For each one, we've also listed three key stats for families: Boot space, ISOFIX points for child seats, and Euro NCAP safety score for adult and child occupants.
Citroen C4 SpaceTourer: Flexibility with individual fold-down seats
Previously known as the C4 Picasso, this Citroen is one of the most family-friendly cars out there and comes in five and seven-seat forms. The latter is badged as the Grand C4 and this is now the only version sold new. It's a comfortable car to drive, with excellent outward visibility and plenty of storage dotted throughout the cabin, including a cavernous centre console.
View Citroen C4 SpaceTourers on the market now>
The rear seats are individual items with each offering ISOFIX mounting points. The backs of the front seats contain pop-down tables and built-in lights too.
Only available as a diesel, it can be frugal on long journeys and has ample performance. The automatic commands a premium, but is worth having over the manual.
Why this car stands out: Three individual rear seats offer improved versatility.
ISOFIX points: 3 rear seats
Boot space: 537 to 1,851 litres for the five seater; 165 to 2,181 litres for the seven seater
Euro NCAP score: Adult 86%, child 88% (2013)
SEAT Alhambra: Spacious MPV with handy sliding doors
The SEAT Alhambra is on the larger side and this MPV has been a stalwart of the Spanish brand for many years. Aside from being a seven-seater, it also has the benefit of sliding rear doors. Being able to fully open these in tight car parks can be a great help – allowing the kids to jump in and out, or giving you space to strap in a child seat. 
View SEAT Alhambras on the market now>
Only available with a 2.0-litre TDI diesel engine, the Alhambra is well-suited to hauling heavier loads and should prove to be economical over longer distances, great for those weekends away.
It's also worth noting that the Volkswagen Sharan is effectively the same car, save for badges, and usually costs more than the SEAT.
Why this car stands out: A hugely versatile and practical family car, great for longer journeys too.
ISOFIX points: Three in rear
Boot space: 267 to 2,297 litres
Euro NCAP score: Adult 89%, child 78% (2019)
Kia e-Niro: EV with more room than the rest
Let's say you want to go for an electric car. The Kia e-Niro is one of the best-equipped and most spacious in its segment, boasting a 64kWh battery capable of up to 455 kilometres per charge. However, 300 kilometres is more realistic with more motorway driving.
View Kia e-Niros on the market now>
It falls into the mid-size crossover class, and with 451 litres of boot space, it's useful at swallowing up items and larger than its nearest rivals. 
If you can charge at home, you can reap all the rewards of EV ownership, including having the car pre-heated inside in the morning before you get in. It's also much smoother and quieter to drive, great if the little one is having a snooze in the back.
Why this car stands out: One of the best EVs for range, comes with good standard specification and a lengthy warranty.
ISOFIX points: Two in rear, one in front
Boot space: 451-1,405 litres
Euro NCAP score: Adult 83% – or 91% with Safety Pack – child 80% (2019) 
Skoda Octavia: Practicality and space to spare
There are few other cars in this segment that offers as much interior space as the Skoda Octavia. It comfortably trumps the Ford Focus and Volkswagen Golf in that regard. A generous cabin design adds to a spacious feeling, with a decent room between the front seats if you need to reach into the back.
View Skoda Octavias on the market now>
Both of the outer rear seats feature ISOFIX points, and the boot space is excellent – it measures up to 600 litres in the latest model. For even more space, you could consider the estate version known as a Combi.
You get a wide choice of engines with the current Octavia, including a plug-in hybrid. With the previous model that was on sale up until 2020, diesel was the most popular engine, but buyers shouldn't overlook the smaller 1.0-litre petrol if you're mostly sticking to shorter urban driving.
Why this car stands out: One of the most spacious cars in its segment.
ISOFIX points: Two in rear, one in front
Boot space: 600-1,555 litres for current model, 590-1,580 litres for previous model
Euro NCAP score for current model: Adult 92%, child 88% (2019)
Renault Captur: Family-friendly with a sense of fun 
The Captur has been one of the most popular crossovers in Ireland since it went on sale. Its combination of different colour combinations, style, raised crossover height and affordability made it a hit with car buyers. A revamped model debuted in 2020 brought more of an SUV look to the car and a vastly improved interior, with better quality materials throughout.
View Renault Capturs on the market now>
Its 455-litre boot (536 litres in the more recent version) is more than you'll find in a typical hatchback and the taller body has benefits for access and interior space. The Renault drives nicely, and the 1.2-litre engine is peppy, though the 0.9-litre petrol (yes, you read that right) delivers decent performance and isn't that costly to tax. These cars represent good value for money, and there are plenty to choose from in the used market.
Why this car stands out: Generous levels of interior space despite a compact footprint.
ISOFIX point: Two in rear, one in front
Boot space for current model: 536-1,334 litres
Euro NCAP score for current model: Adult 96%, child 83% (2019)
That's our round-up of five different cars that could suit your needs with a baby on the way. There is lots of choice out there, from SUVs and crossovers to estates and hatchbacks. Along with the safety and budgetary aspects, it's also worth considering how you'll be using this car in the future and factor that into your purchase decision so that you might not have to change again in a couple of years.
Which of these great family cars would you choose?

Poll Results:
Citroen C4 SpaceTourer (245)
DoneDeal hosts the widest selection of cars for sale in Ireland, with 72,000 on sale today. The vast majority of those, 51,000, are from over 1,000 trusted local car dealerships that offer certainty in your purchase through warranties and history checks. To check out DoneDeal's range of cars from all of Ireland's trusted car dealerships, see here.