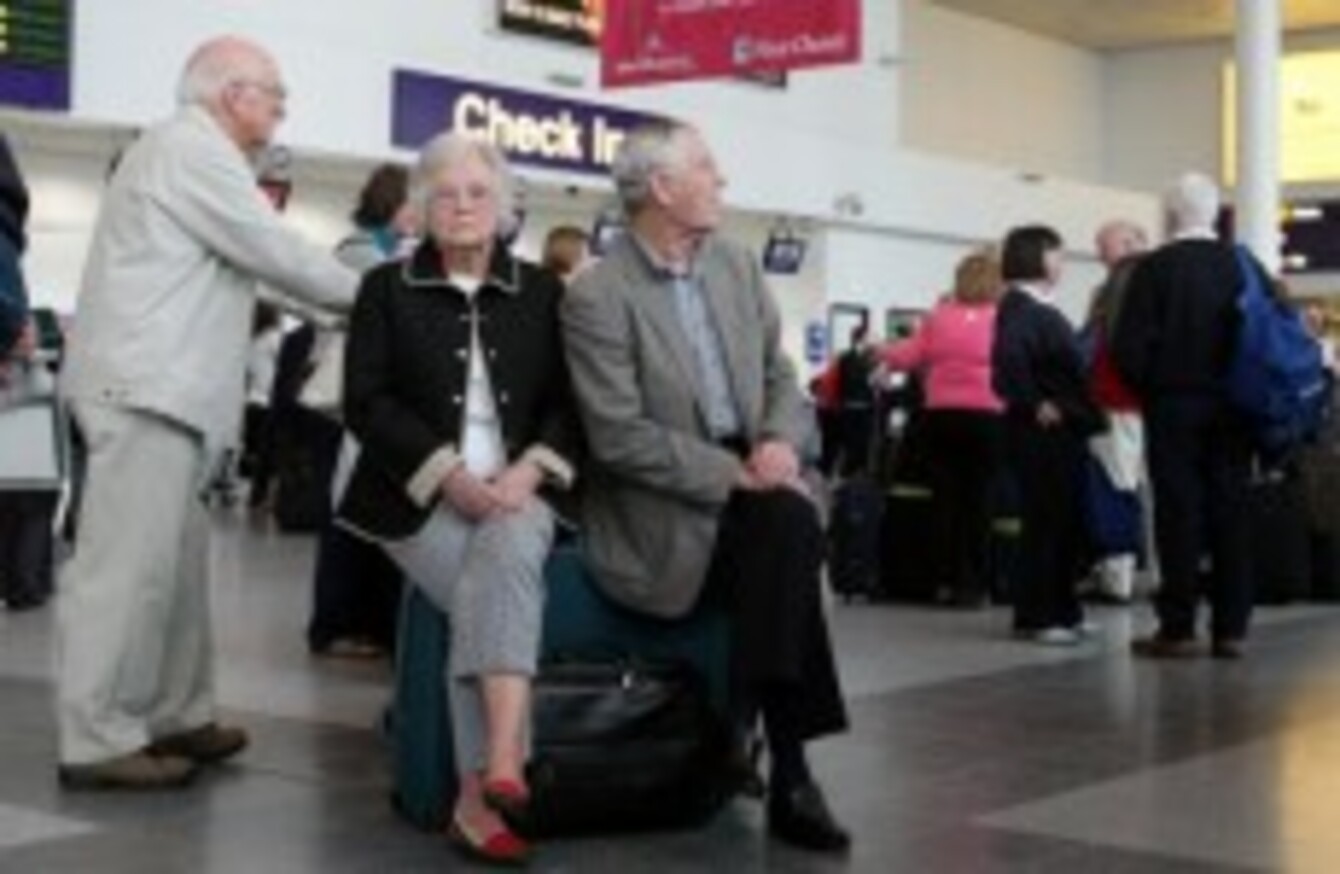 Image: AP Photo/Scott Heppell
Image: AP Photo/Scott Heppell
ALMOST HALF of all European flights from Belfast International Airport last year were delayed, according to new data from an EU air traffic management organisation.
Eurocontrol says that 43.1 per cent of departures from the airport left behind schedule in 2010 with an average delay of 19.3 minutes per flight.
Meanwhile, Belfast International Airport ranked 11th worst for delays to arrivals, with 42.7 per cent of arrivals delayed – or an average delay of 20.8 minutes per arrival.
The report concerns flights through European civil aviation air space and the five airports which recorded the highest average departure delays were:
Tenerife (average delay: 29.7 mins)
Las Palmas (28 mins)
New York JFK (25.5 mins)
Casablanca (23.3 mins)
Tunis Carthage (23.2 mins)
The worst flights to take in terms of delay times were from Rome's Fiumicino to Madrid Barajas, of which 70 per cent were delayed last year. The Madrid airport was one half of each of the 20 airport pairs which suffered most delays in 2010.
Overall, most of last year's flight delays (over 45 per cent) were caused by the delayed arrival of aircraft or flight crew from a previous journey.