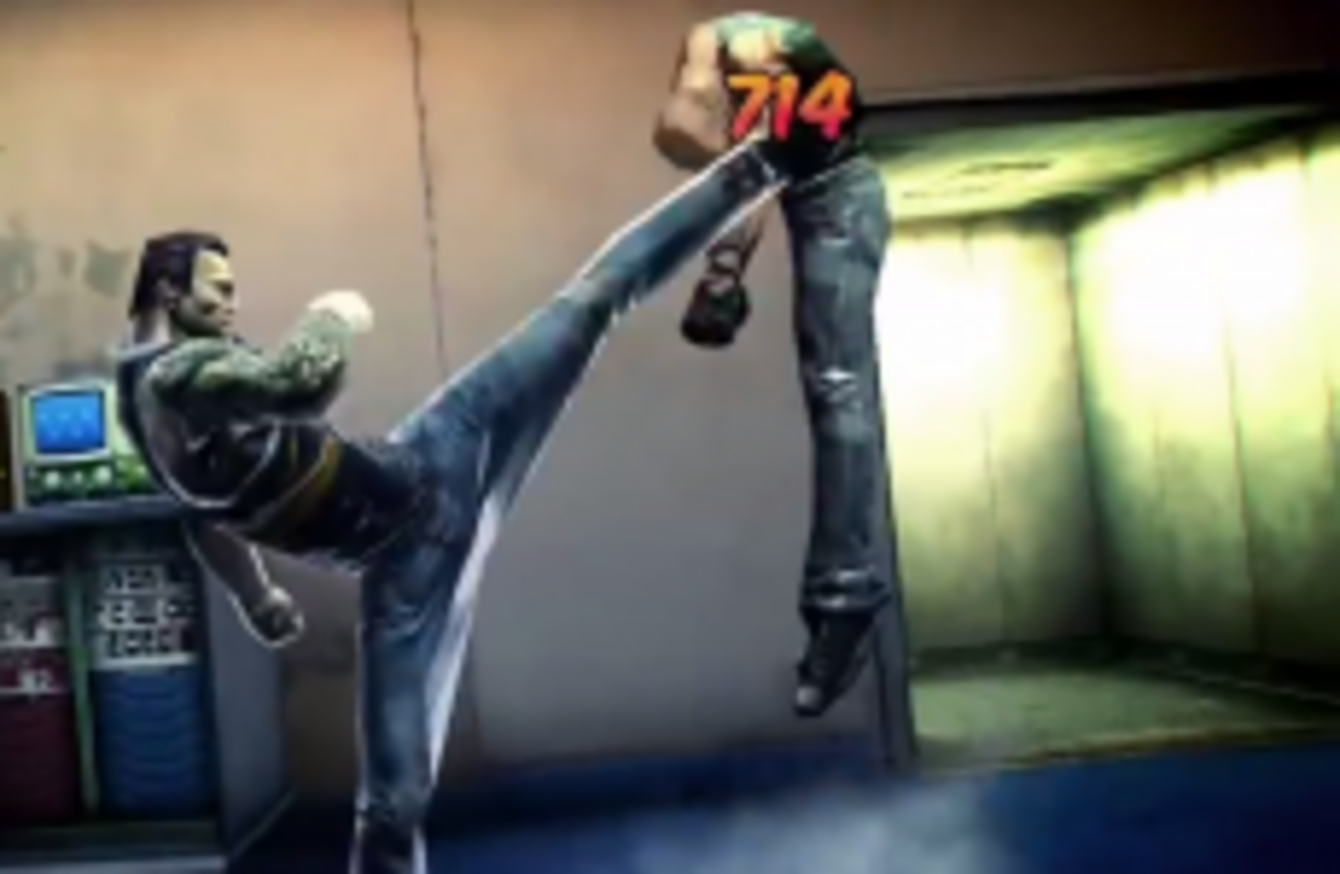 Image: Chillingo/YouTube
Image: Chillingo/YouTube
EACH WEEK, WE highlight five apps that are worth downloading for your smartphone and tablet.There are a lot of apps released on a daily basis, but not all of them are worth paying attention to.
We're going to assume that you already have a lot of the most popular apps, so let us do the hard work for you and pick out the latest apps that are deserving of your time.
This week includes an 80s style beat-em-up, a minimalist writing app and a versatile photo editing app.
Solar
For: iOS, Android
Cost: Free
Why should I care?
-The majority of weather apps tend to cram as much info into the screen as possible. Solar does the opposite.
- iOS users have had it for quite a while, but the bigger screen on Android devices means it works better
- Everything on the app is gesture based. Swipe down to get a 3 day forecast, swipe up to get a 24 hour breakdown and right to left to see different locations.
-The app is also very visual and uses colours to communicate time and weather. It also includes some nice little effects to highlight rain for example.
- It used to be a paid app, but is now free so you've no excuse not to try it out.
(Image: Solar/App Store)
Fightback
For: iOS, (Android version to be released)
Cost: Free
Why should I care?
- If you've enjoyed beat-em-ups like Double Dragon and Streets of Rage, you might like what Fightback has to offer.
- Instead of button bashing, Fightback is controlled solely through swipe and tap gestures. Think Infinity Blade and you'll know what to expect.
- The action is very over the top as you can use weapons including rail guns and bazookas to take down enemies.
- The game takes cues from a number of (bad) 80s action movies. The game is practically a checklist of how many references you can fit in.
- The gesture based fighting might take a little bit of getting used to, but once you do, you'll be defeating bad guys with ease.
(Video: Chillingo/YouTube)
My Notes
For: Windows Phone
Cost: Free
Why should I care?
- Yes, Windows Phone offers a perfectly good notes app in the form of OneNote, but My Notes is a worthy alternative.
- The app is all about speed. Create your notes or reminders quickly, edit them if needed and get out quickly.
- You can also set passwords to lock the entire app or just specific notes.
- Live Tiles allows you to preview notes which you can select directly.
- One nice little feature is the countdown mode, letting you keep track of how many days there are before a particular event.
(Image: My Notes/Windows Phone)
Jotterpad X: Writing
For: Android
Cost: Free
#Open journalism No news is bad news Support The Journal

Your contributions will help us continue to deliver the stories that are important to you

Support us now
Why should I care?
- A minimalist app that's all about productivity. All you can focus on is the writing itself with no distractions.
- Practically every editing feature you expect from a word processor can be found here. Undo, redo, dictionary and thesaurus function, auto-save, etc.
- Thankfully it's compatible with wireless and bluetooth keyboards, which is very handy for a tablet/smartphone.
- Everything can be backed up on Dropbox, and can be saved as a text file, HTML or PDF.
- Very much one for tablet users. It works just as well on smartphones, but the bigger a screen you have, the better.
(Video: jeromy yap/YouTube)
Photo Editor by Aviary
For: iOS, Android
Cost: Free
Why should I care?
- Admittedly, all of the app stores are awash with photo editing apps, but Aviary is different, we promise.
- Aviary finds a decent balance between functionality and simplicity with an easy to navigate display.
- There are at 15 different tools to help you touch up your photos like removing red-eye and blemishes.
- On top of that, you can add on stickers and frames should you want to be a little bit more creative.
- You can also create memes out of your photos should you need such a feature in your life.
(Image: Photo Editor by Aviary/Google Play)