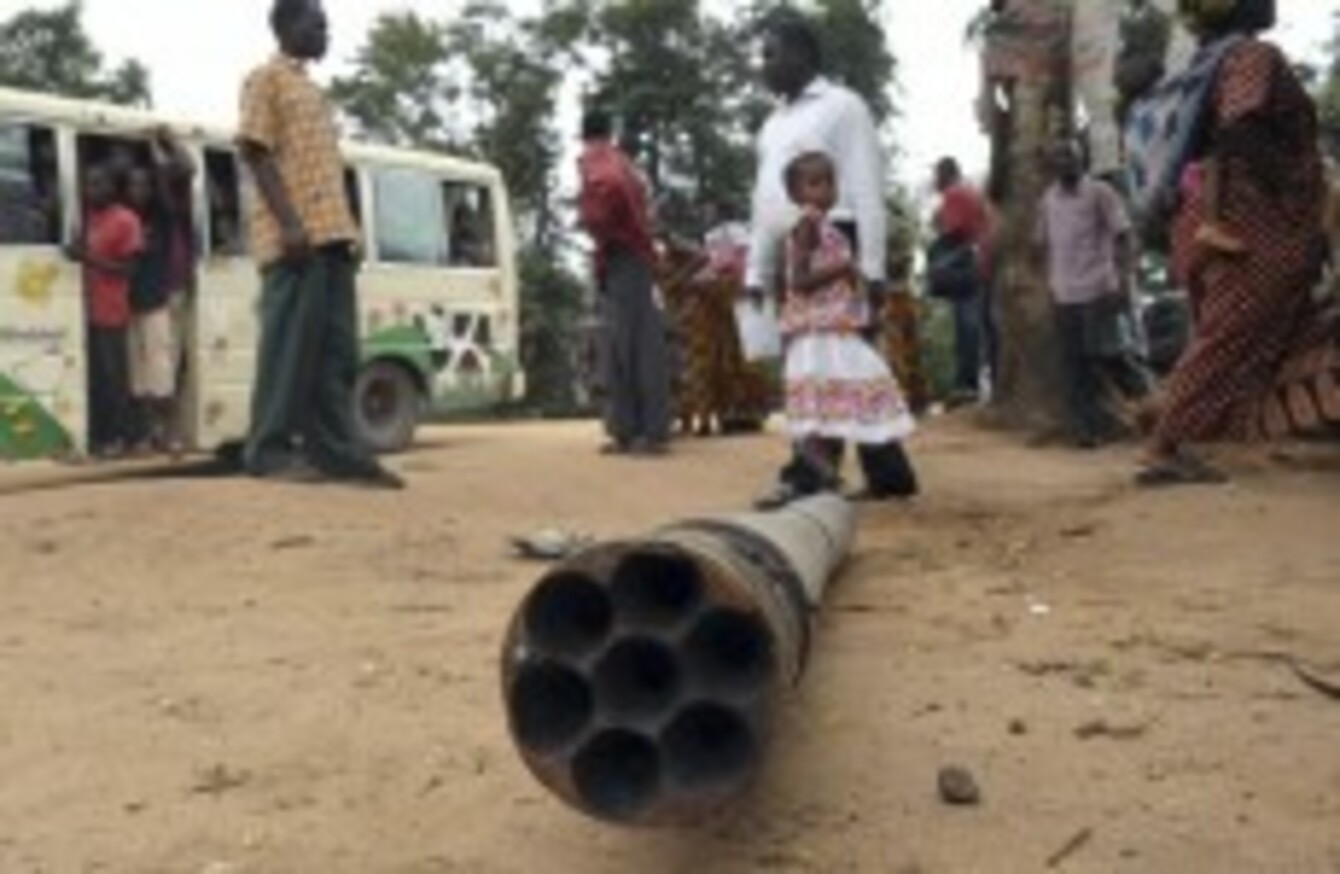 People walk past munitions left on the streets near the military depot
Image: Khalfan Said/AP/Press Association Images
People walk past munitions left on the streets near the military depot
Image: Khalfan Said/AP/Press Association Images
AT LEAST 20 PEOPLE have been killed following a series of blasts at a military munitions dump in in the east African country of Tanzania on Wednesday.
Neighbouring buildings were flattened forcing thousands of residents to flee in panic according to Reuters.
The Prime Minister Mizengo Pinda told parliament that the death toll may rise and that 4,000 people had sought refuge in the national stadium in the capital Dar es Salaam.
A military spokesperson told the Associated Press that the explosions were an accident but didn't give any other information.
The blasts were felt as far as 20 kilometres away and leveled several houses and a school.
It what was the second recent accident at the base following a 2009 blast that killed more than a dozen people.
The BBC report that smoke still hangs over much of the area with residents continuing to flee.
The government has attempted to stop the panic by sending out a text message urging people to remain calm.
Earlier reports had indicated that 32 people may have died but these have not been confirmed.