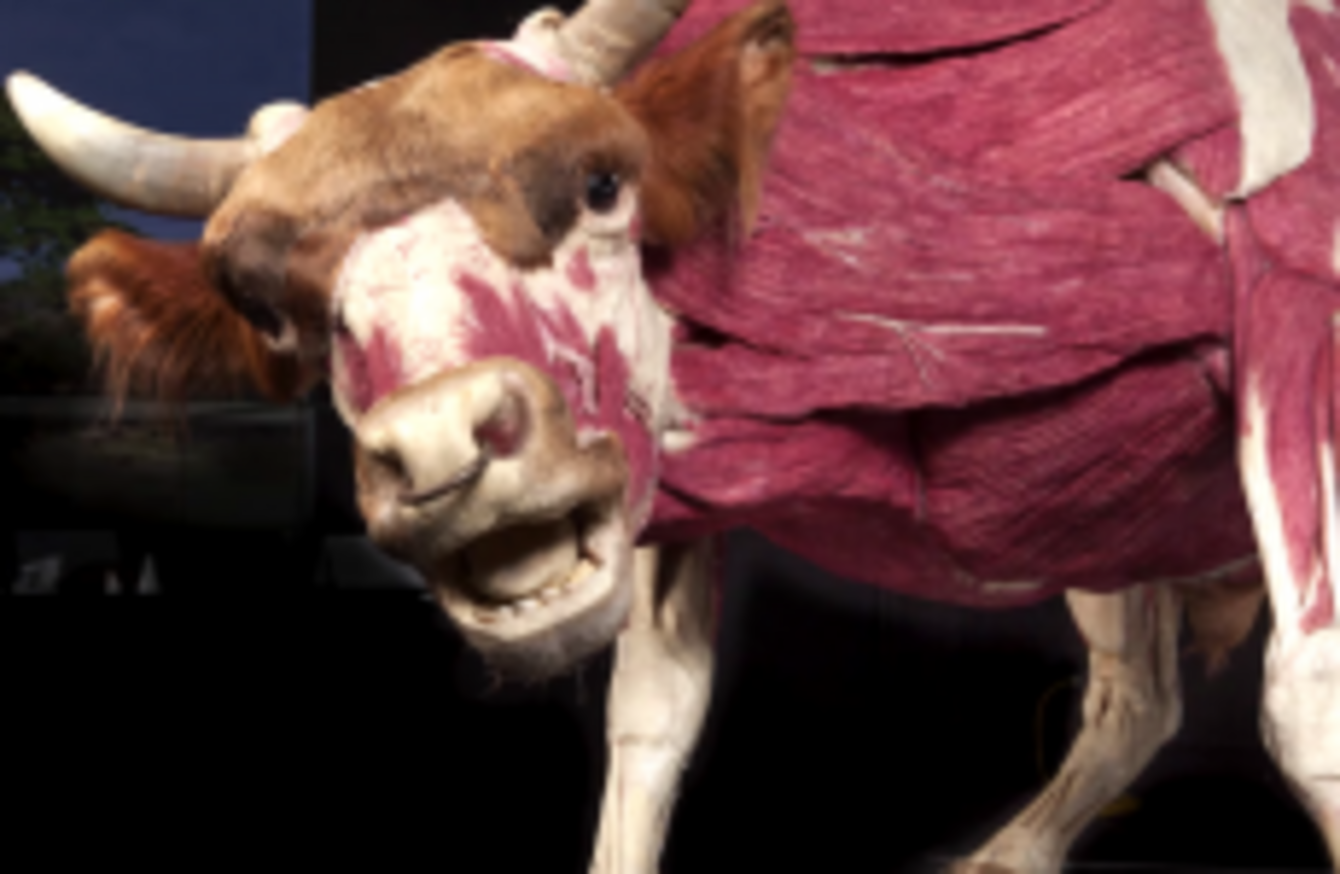 Image: Screenshot via YouTube/Museum of Science and Industry, Chicago
Image: Screenshot via YouTube/Museum of Science and Industry, Chicago
ANIMAL RIGHTS GROUP are welcoming plans for German anatomist Dr. Gunther von Hagens to bring a display of dissected and preserved animals to Dublin.
Hagens is known for his controversial displays of human anatomy, visited by millions of people, where bodies are put through a process known as plastination.
This is where water and fat is replaced with plastics, allowing the remains to be studied in intricate detail.
His new exhibition, Body Worlds: Animal Inside Out, is coming to the Ambassador Theatre in Dublin later this year.
According to MCD, the highlights will include  "peering into the trunk of a giant elephant, witnessing a shark outlined entirely in its dense network of blood vessels, standing face to face with an adult gorilla and peeking inside a rabbit's brain".
It will also include a couple of human specimens.
Animal rights group Aran will not be opposing the exhibition, and is hoping it will teach people a thing or two about animals.
"In many ways, Hagens 'exhibit' will show people what we've been saying for years; that all animals are made of the same flesh and bone as us humans, and that all animals want to live," spokesperson John Carmody said.
Hopefully if people do visit his exhibition that they'll leave wanting to keep the flesh of many abused and tortured animals off their plates, for good.
Organisers have stressed that none of the animals in the exhibition were harmed or killed to go on display, and were sourced from veterinary programmes in universities, zoos, and animal groups.
Hagens made headlines in Germany late last year when his attempts to open a permanent museum of preserved bodies was almost blocked due to local burial laws.
A district court overturned an initial ban, despite stiff opposition from local representatives and religious groups.