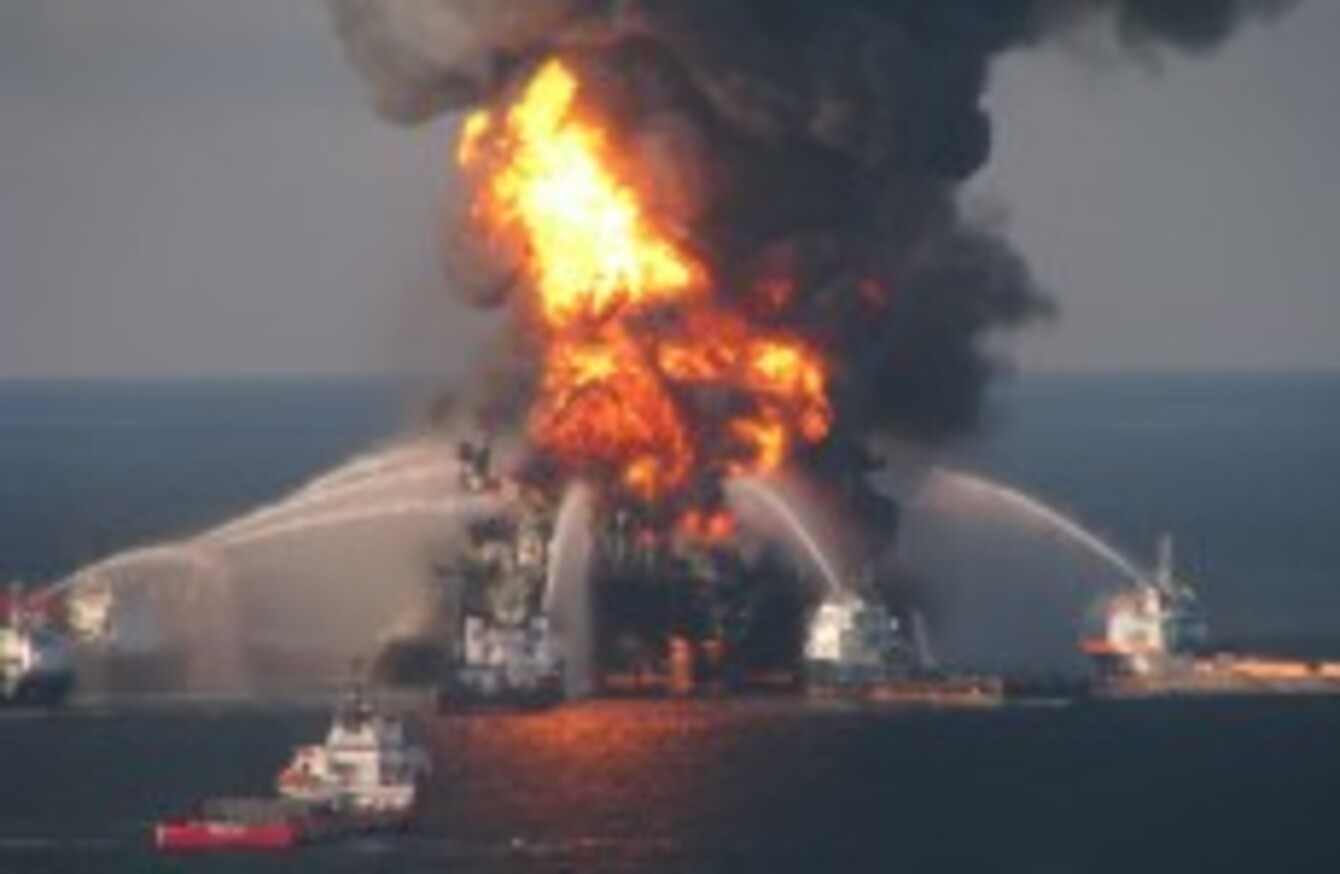 Fire boats douse the blazing rig in the days after the explosion
Image: AP/Press Association Images
Fire boats douse the blazing rig in the days after the explosion
Image: AP/Press Association Images
OIL GIANT BP and two other companies involved in the Deepwater Horizon accident that spilled millions of barrels of oil into the Gulf of Mexico could face fines of up to $45million after being formally sanctioned yesterday.
The US Bureau of Safety and Environmental Enforcement cited the three firms over 15 violations, ranging from failing to safeguard health to not keeping the well under control. Exact details of the fines were not released, but current law allows a maximum of $35,000 a day – which for the 87 days the rig spewed oil into the sea would add up to around $45million (€33million), the Guardian reports.
The explosion in April 2010 killed 11 workers, sparked fears of a major environmental disaster and devastated the livelihoods of fisherman along the US Gulf coast. Reuters reports that the other two companies involved are Transocean, who actually owned the Deepwater Horizon rig, and Halliburton, which carried out cementing work.
Business blogger Loren Steffy at the Houston Chronicle reports that BP recorded $5.6billion profit in the second quarter of this year alone, writing that the potential maximum fine is "probably less than BP's worldwide paper clip budget".
The companies have 60 days to appeal the sanctions.