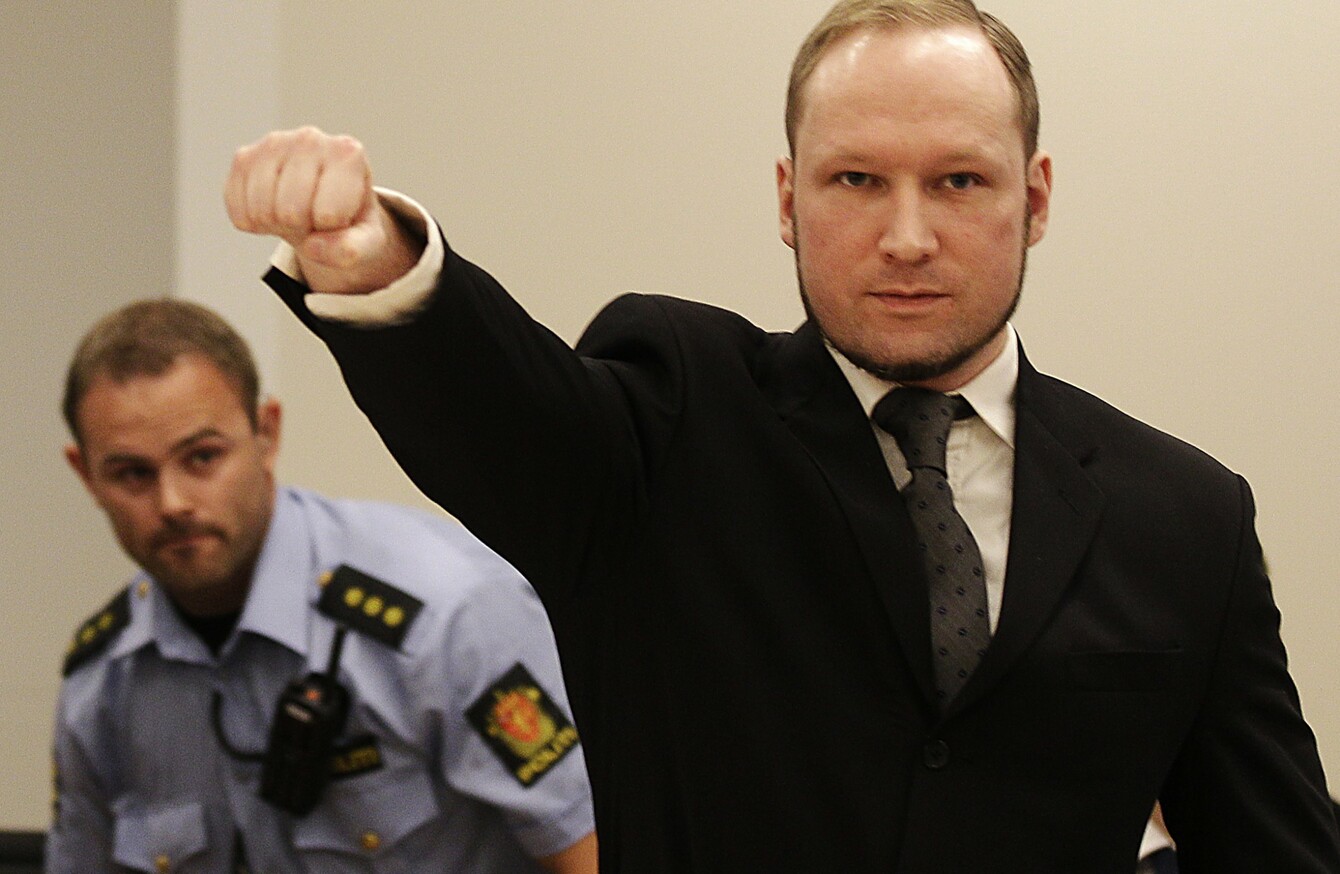 Anders Behring Breivik makes a fascist salute after arriving in court in 2012. (File)
Image: AP/Press Association Images
Anders Behring Breivik makes a fascist salute after arriving in court in 2012. (File)
Image: AP/Press Association Images
A NORWEGIAN COURT has ruled in favour of mass murderer Anders Behring Breivik in his lawsuit against the Norwegian state over his "inhuman" prison conditions.
"The court… has concluded that the prison conditions constitute inhuman treatment," the Oslo district court said, noting that the rightwing extremist had been held in isolation for almost five years.
The judge ruled however that his right to correspondence had not been violated.
Breivik is serving a maximum 21-year sentence for killing 77 people – eight in a bomb attack outside a government building in Oslo and another 69, most of them teenagers, in a rampage at a Labour Youth camp on the island of Utoya in July 2011.
Despite his maximum 21 year sentence, it is unlikely he will ever be released.
More to follow.