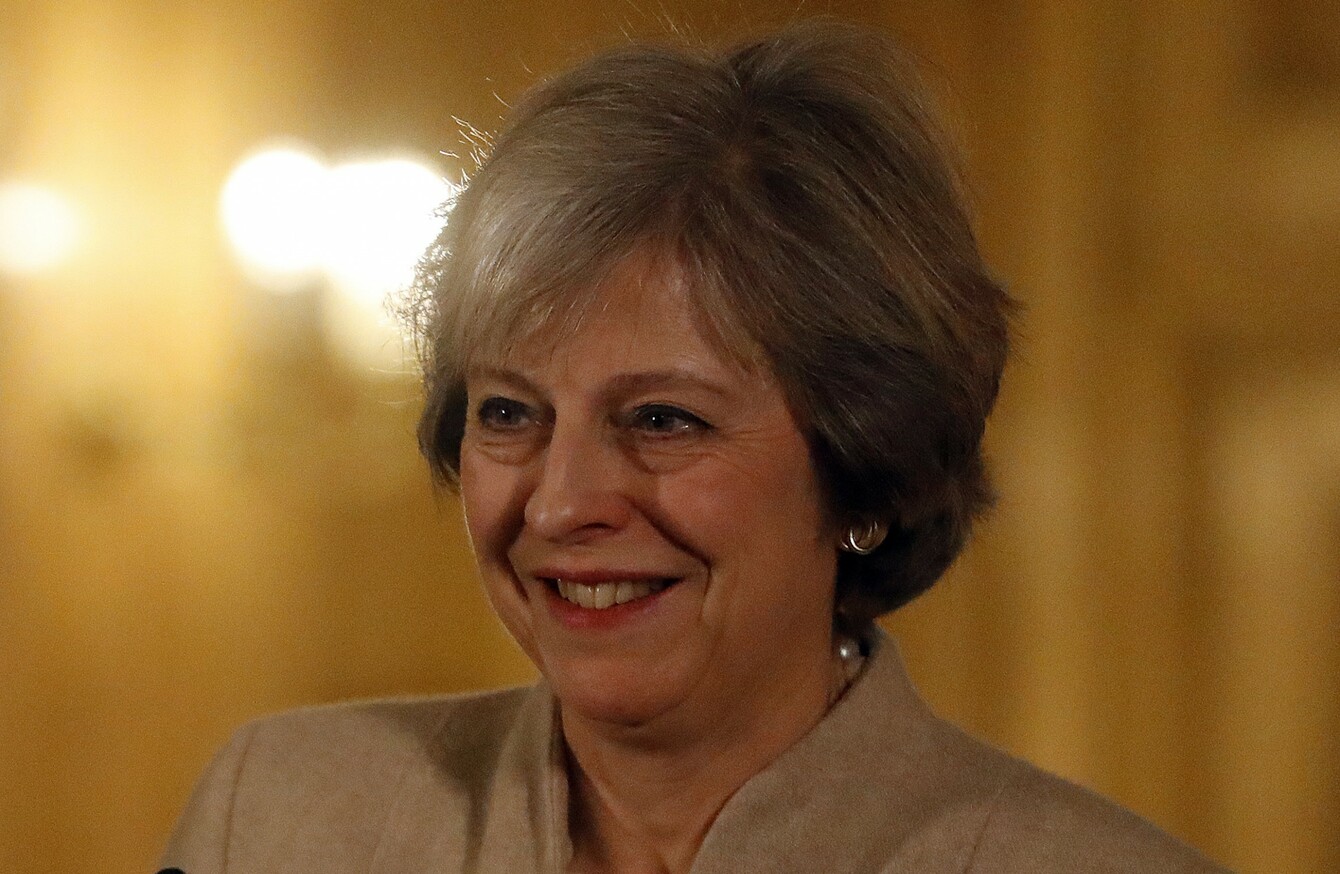 Theresa May's words today will be carefully analysed across the EU.
Image: Frank Augstein/AP
Theresa May's words today will be carefully analysed across the EU.
Image: Frank Augstein/AP
'BREXIT MEANS BREXIT', but what does that mean?
Despite British Prime Minister Theresa May keeping her cards close to her chest, her hand has been forced into revealing at least part of what her government's Brexit plans are.
In order to keep to the planned timeline, May was forced to concede a commitment to Labour that she will give more details about what they are seeking from the EU in negotiations.
In a much-anticipated speech today, this will be laid out at the glitzy Lancaster House, a central London mansion usually used by the Foreign Office.
So what are we likely to hear? According to the weekend papers, May is expecting to announce a full withdrawal from some of the major institutions of the EU.
Namely: the EU's single market, the European customs union and the European Court of Justice.
The Sun's front page described this as 'May's triple Brexit blast' and such a clean break from the EU would certainly constitute a so-called 'hard Brexit'.
While the UK may have wanted to maintain some connection to the bloc, the EU has made it clear that free movement of citizens is a prerequisite to doing so. That's something that Brexit hardliners couldn't countenance.
With governments across the EU sure to be listening closely to what May has to say, Irish officials will be keen to see if the British PM makes any reference to bilateral relations and the future status of the Irish border.
This broad brushstroke speech may avoid going into such specifics, but May's imminent visit to Ireland may mean it gets some mention.
In anticipation of May's speech today sterling plunged to $1.1986 yesterday,  a 31-year low and its lowest level since October's "flash crash".
The pound has fallen sharply since Britain's vote last June to exit the EU, pushing up share prices of multinationals and also having some unexpected consequences for consumers.
Yesterday, May won endorsement from Donald Trump over her Brexit course, with the US President-elect saying that Britain leaving the EU would "end up as a great thing".
Trump added in an interview with The Times newspaper that he would work for a trade deal with post-Brexit Britain "quickly and done properly".
- With reporting by © – AFP