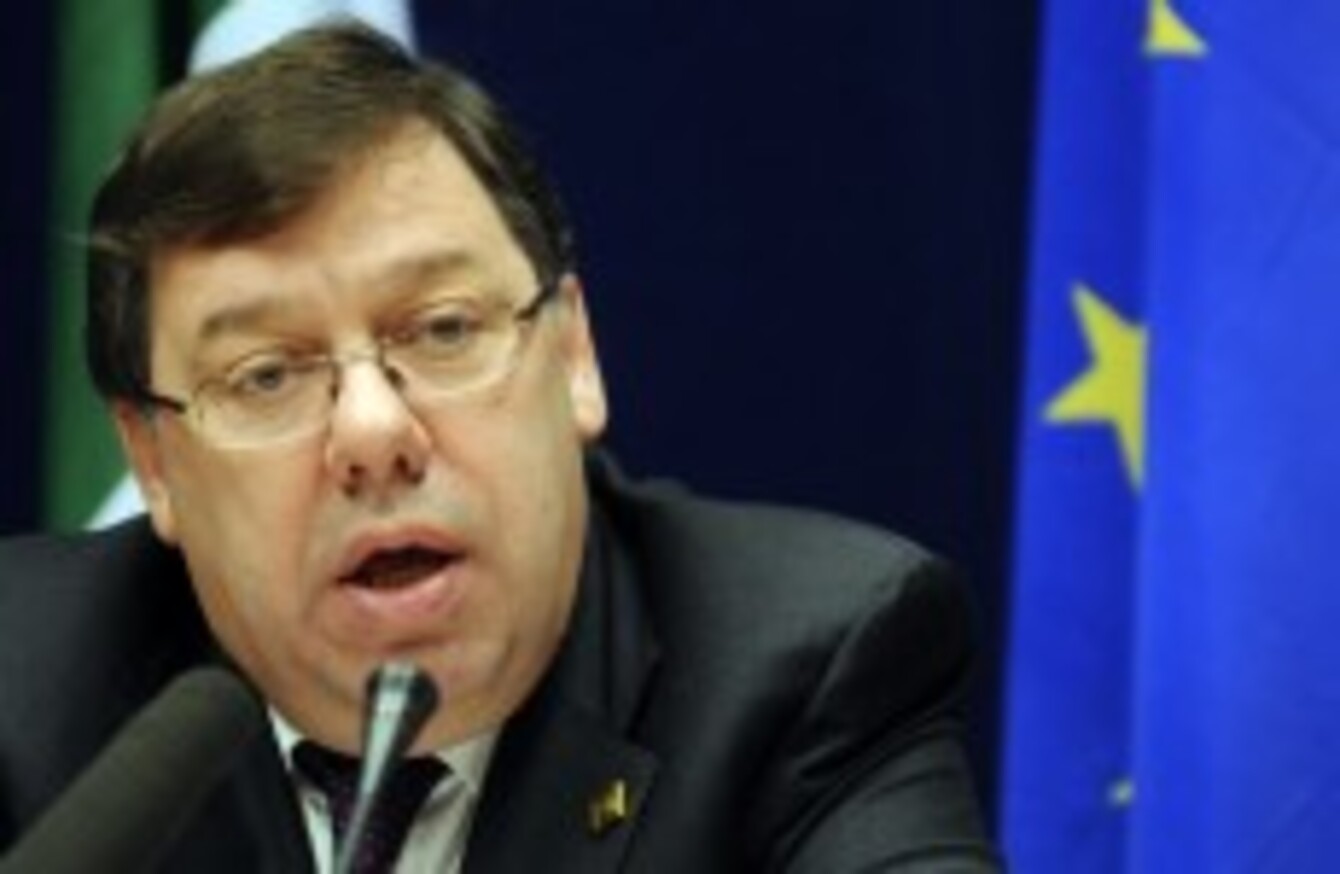 Brian Cowen
Image: Thierry Charlier/AP/Press Association Images
Brian Cowen
Image: Thierry Charlier/AP/Press Association Images
FIANNA FÁIL'S FINANCE spokesperson Michael McGrath has called on former taoiseach Brian Cowen to do more interviews in the wake of his first in over two years with TG4
The former Fianna Fáil leader has given an interview to TG4′s Comhrá programme which is due to be broadcast next Thursday.
The interview is largely focussed on Cowen's life and times and does not delve deeply into his decisions as Minister for Finance and as Taoiseach leading a government that issued the bank guarantee and entered the bailout.
McGrath has said he is looking forward to seeing the interview next week and said he hopes it will be the first of a number of interviews.
"I think it's important that we hear as much as possible about the thinking behind the policies and decisions that shaped the government at that time," he told TheJournal.ie today.
"I'd like to see Brian do an interview on a major current affairs programme. He has been heavily criticised for decisions made [and] for his stewardship of the country.
He said it is in "everyone's interest including his [Cowen's] own" to explain the rationale behind the decisions taken by the government at the time and said that a "probing interview by an established current affairs journalist would be worthwhile".
"A lot of people would be very interested in hearing it," the Cork South-Central TD said, adding that he took issue with some politicians in the current government "rewriting history".
McGrath added: "The reality is [back] then that the government couldn't spend money quick enough and couldn't lower taxes quick enough to keep the opposition happy."