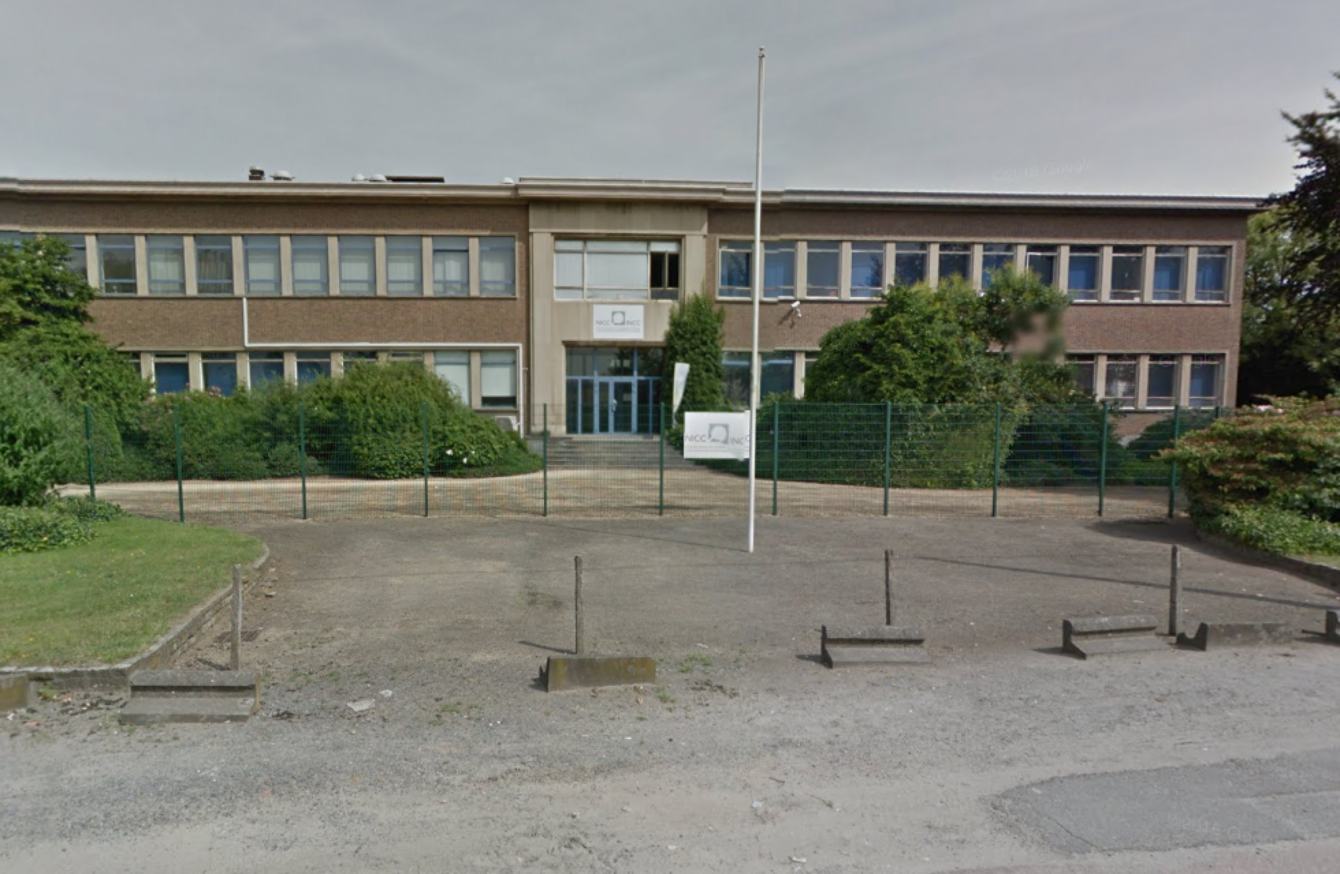 Image: Google Street View
Image: Google Street View
Updated 4.15pm
ATTACKERS RAMMED A car through the gates of Belgium's national crime laboratory on Monday in Brussels and then started a fire in what officials said may have been an attempt to destroy evidence.
Five people were arrested nearby but later released, while prosecutors said there was no confirmed link to terrorism so far. No one was injured in the fire or by a large explosion which shook houses nearby.
The incident comes as Belgium remains on high alert following suicide attacks on the capital's airport and metro system in March which were claimed by the Islamic State group.
"This location was not chosen randomly," said Ine Van Wymersch, a spokesman for the Brussels prosecutor's office, adding that the institute deals with "sensitive information in connection with several ongoing cases."
Prosecutors had opened an investigation into "deliberate arson of a building and damage by explosion", while bomb disposal experts attended the scene.
"The possibility of a terrorist act is not confirmed. It goes without saying that several individuals may have wanted to destroy evidence related to their legal cases," Van Wymersch added.
She said that "several attackers forced their way into the institute using their car and were able to attack the building" and had apparently deliberately targeted the wing where the laboratories are located.
The incident happened in the early hours Monday at the national criminology institute in Neder-Over-Hembeek, a northern suburb of Brussels, and near the famed Atomium tourist attraction.
Part of the building was scorched and burned out, an AFP reporter saw, while a burned out car was lifted from the scene by a crane.
- 'Powerful' explosion -
Fire service spokesman Pierre Meys said there was an "extremely powerful" explosion, adding: "Windows of the lab were blown out dozens of metres away."
He said about 30 firefighters were at the scene at around 3am (local time) fighting the blaze.
A young woman living in the neighbourhood said the explosion woke her up.
"It made the house shake," she told AFP, asking not to be named.
The institute is part of Belgium's federal justice system. Among its tasks is carrying out forensic analysis for criminal cases.
With reporting by AFP