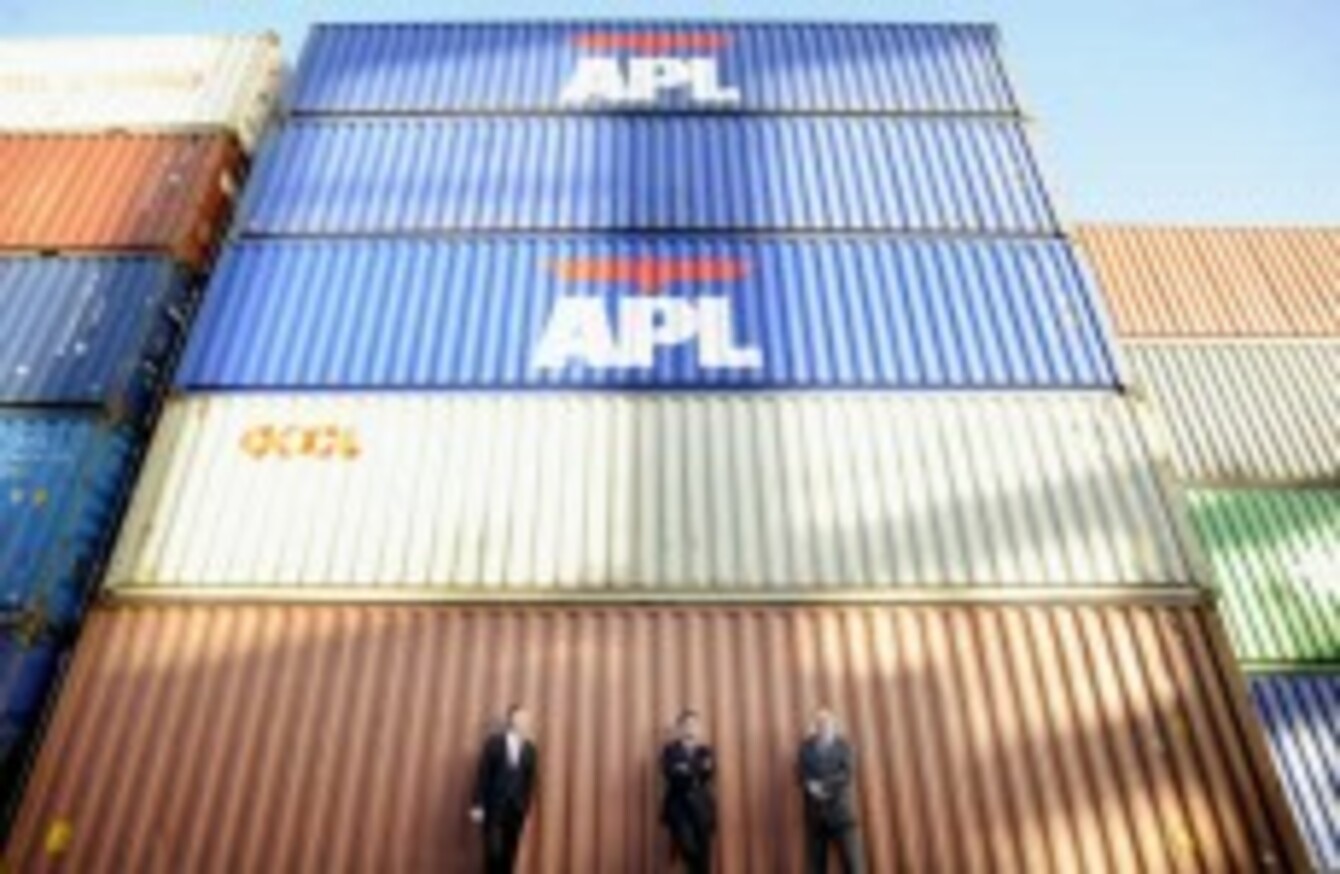 Members of Ireland's Foreign Trade Council in 2010 at Dublin Port
Image: Sasko Lazarov/Photocall Ireland
Members of Ireland's Foreign Trade Council in 2010 at Dublin Port
Image: Sasko Lazarov/Photocall Ireland
BUSINESS CONFIDENCE HAS improved significantly in the past three months, according to a new report by employer's group IBEC.
Publishing its Business Sentiment Report this morning, the organisation said that exporters are particularly confident about the outlook of their businesses.
About 30 per cent of such firms are planning to hire new employees in the next three months.
Despite the sharp improvement in business confidence, IBEC warned that the domestic economy "remains in paralysis" and needs help it if it is to return to normal levels of trading.
The research – based on surveys and responses by about 400 companies – revealed that confidence in firms towards their own business improved from 4 to 16, while the three month outlook jumped from -3 to 18.
While pharma, medical devices, industrial products and ICT services have shown increasing optimism, retailers and wholesalers recorded a more negative reading.
Almost 70 per cent of retailers expect a decrease in sales in the next three months as the beleaguered sector continues to struggle through the recession.
Despite the confidence in their own businesses, companies' sentiment towards the overall economic environment is still negative. About one-third on non-exporters plan to decrease staff numbers between now and mid-July.
Commenting on the findings, IBEC chief economist Fergal O'Brien said that exports continue to drive the Irish recovery.
"It is crucial that nothing is done to undermine the ability of Irish companies to trade internationally," he said, adding that business is now somewhat less concerned about the eurozone crisis.
The final quarter of last year was a particularly anxious period for the European economy and Irish business saw this reflected in its order books.
O'Brien added that the two-speed nature of the economy in Ireland is now clear and a significant improvement in the domestic economy is needed to tackle the unemployment crisis.