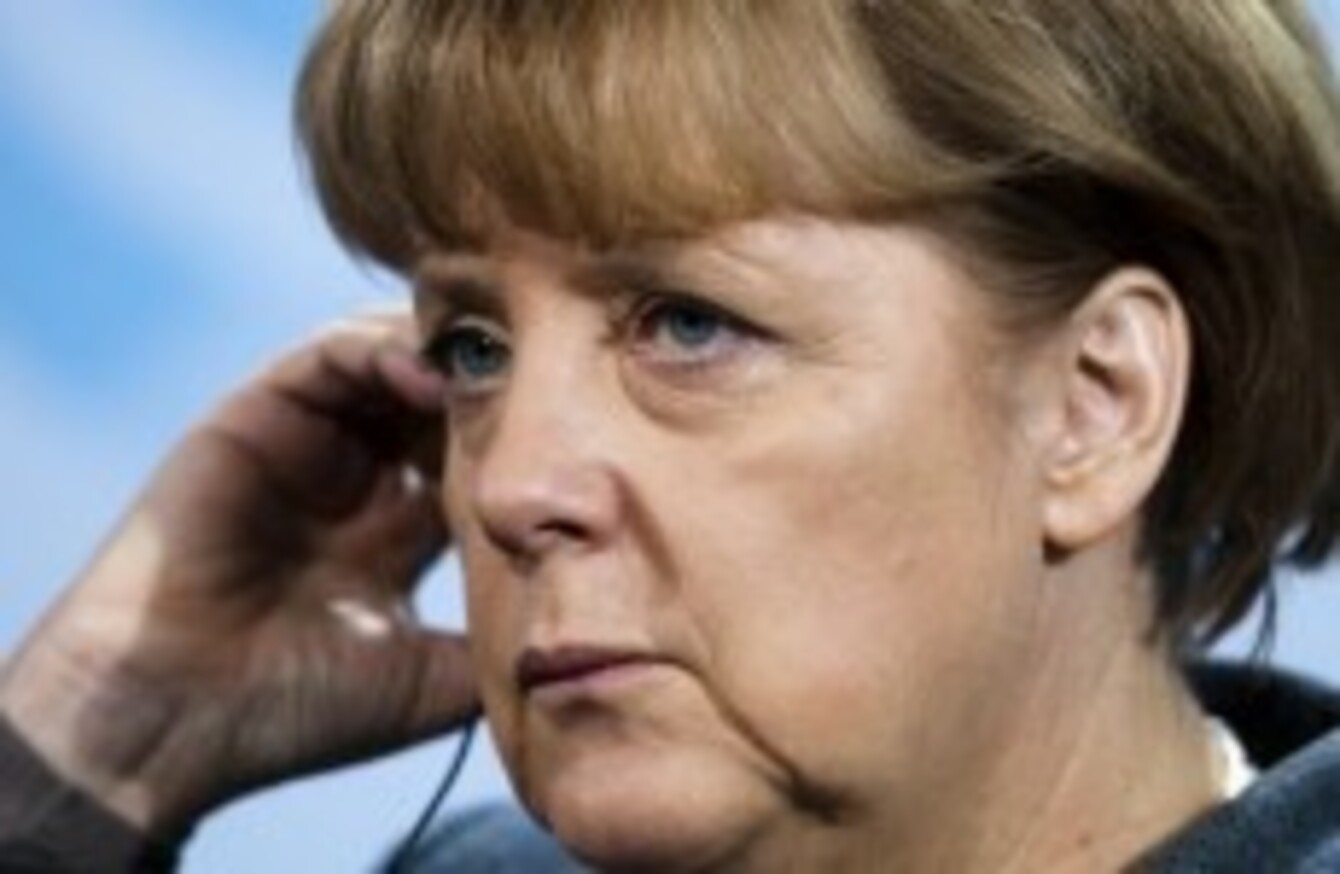 Image: AP Photo/Markus Schreiber/PA Images
Image: AP Photo/Markus Schreiber/PA Images
FRANCE'S PRESIDENT and Germany's Chancellor are to present their proposals for tighter eurozone fiscal consolidation to the president of the European Council later today.
They have suggested revising the EU Treaties in an effort to tighten controls over member states' spending and national budgets.
However, Britain's David Cameron has said he intends to "defend and promote British interests" at this week's summit and that Britain is prepared to block any treaty changes if it doesn't get the "safeguards" it wants, saying:
Eurozone countries do need to come together, do need to do more things together — if they choose to use the European treaty to do that, Britain will be insisting on some safeguards too. As long as we get those, then that treaty can go ahead. If we can't get those, it won't.
However, he said that it was in Britain's interest to see the eurozone crisis resolved as it is "having a chilling effect on our economy".
In his interim report to EU leaders ahead of this week's summit, European Council President Herman Van Rompuy has backed measures to bolster the euro and rebuild market confidence in the single currency, Reuters report. His plan includes measures to ensure eurozone members keep their budget deficit below a target of 3 per cent of GDP.
He also proposes giving the eurzone's bailout fund, the ESM, a bank cert to permit it to draw on the ECB's resources and suggests support for a eurobonds-type scheme, which Germany is less than keen to become involved in.
Van Rompuy indicated in his report that increased fiscal consolidation could be achieved by changing a key part of the Lisbon Treaty which would not require ratification at national level among member states.
Credit Ratings agency Standard & Poor's said earlier this week that it was putting 16 eurozone members on negative watch with the threat of lowering their credit rating in the coming months.
- Additional reporting by the AP