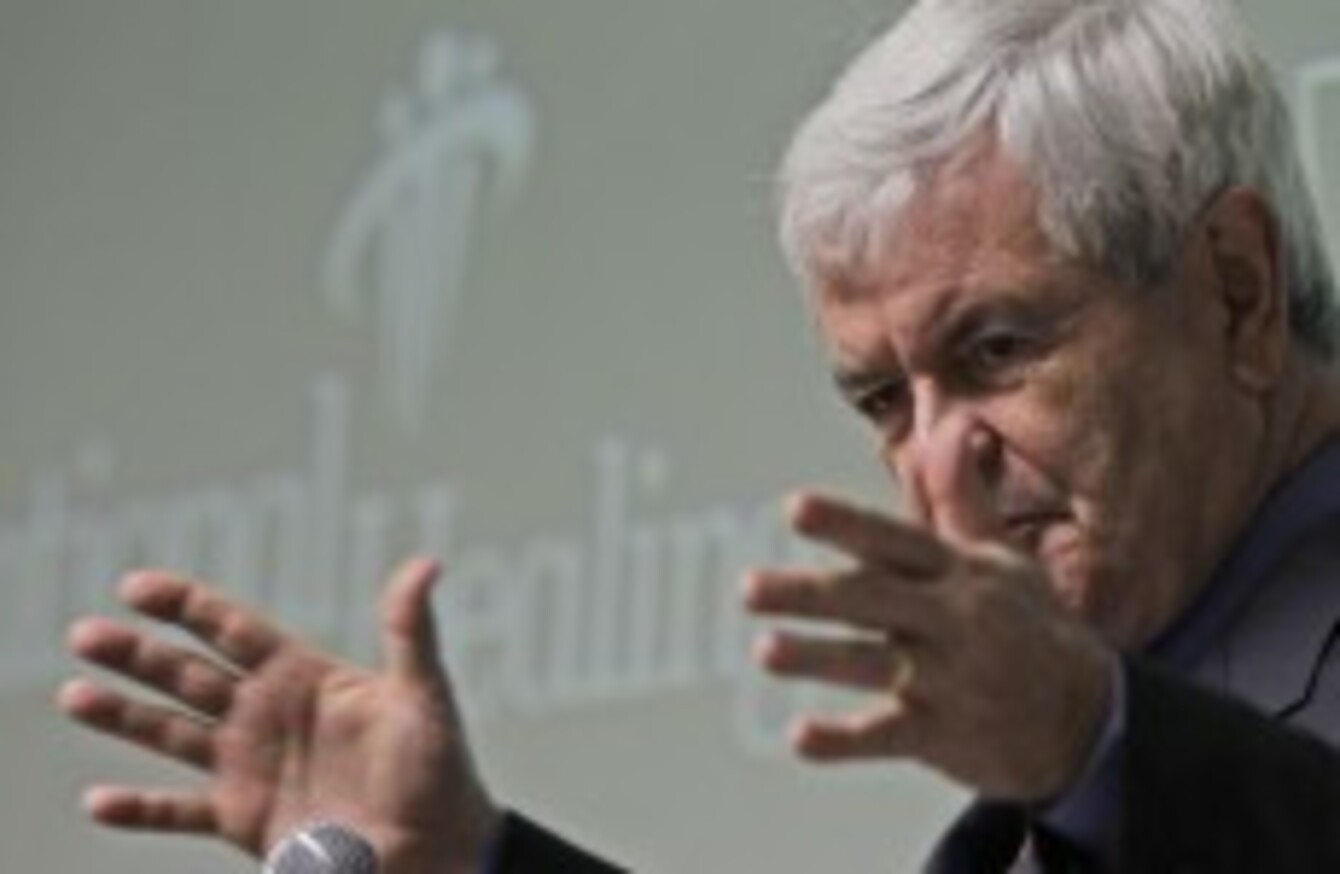 Gingrich now has a problem "this big" on his hands (File photo)
Image: Pat Carter/AP/Press Association Images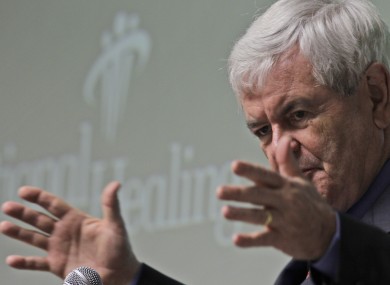 Gingrich now has a problem "this big" on his hands (File photo)
Image: Pat Carter/AP/Press Association Images
ALMOST THE ENTIRE top team of Republican Newt Gingrich's US presidential campaign resigned yesterday, leaving his campaign in disarray just a day after he returned from holiday.
The former speaker of the US House of Representatives had to contend with the resignations of campaign spokesman Rick Tyler, campaign manager Rob Johnson as well as a host of other senior strategists and aides in the early primary and caucus states of Iowa, New Hampshire and South Carolina.
He announced his candidacy in May vowing to forge a new 'Contract with America' having acted as the de facto Republican leader during the presidency of Bill Clinton and becoming the first Republican speaker in the House in nearly 40 years in 1994.
However, questions about Gingrich's commitment to the campaign were raised as well as his vision for winning the nomination to face Barack Obama in the autumn.
The fact that he recently embarked on a cruise with his wife to the Greek Isles, returning only this week, might not have helped as other potential nominees ramped up their campaigning across the early primary states.
But his campaign was in trouble long before his decision to go on vacation following his stinging criticism of a Republican congressional plan to reform the Medicare social insurance programme for elderly of which he stated:
I don't think right-wing social engineering is any more desirable than left-wing social engineering.
This forced him into issuing an apology to the the plan's architect, congressman Paul Ryan.
Aides said that the 67-year-old refused a request to show a copy of his personal schedule and cited his willingness to give his wife a large role in campaign decisions as a reason for their departures.
Gingrich told his now-departed aides he would remain in the race but he faces formidable obstacles in assembling a new team in time to compete in a campaign that's well under way.
He has the allegiance of several former aides who served him when he was in Congress, but most if not all of them have moved into other fields.
He vowed to fight on despite the setback, taking to Facebook to set out his plan:
I am committed to running the substantive, solutions-oriented campaign I set out to run earlier this spring. The campaign begins anew Sunday in Los Angeles.
- additional reporting from AP