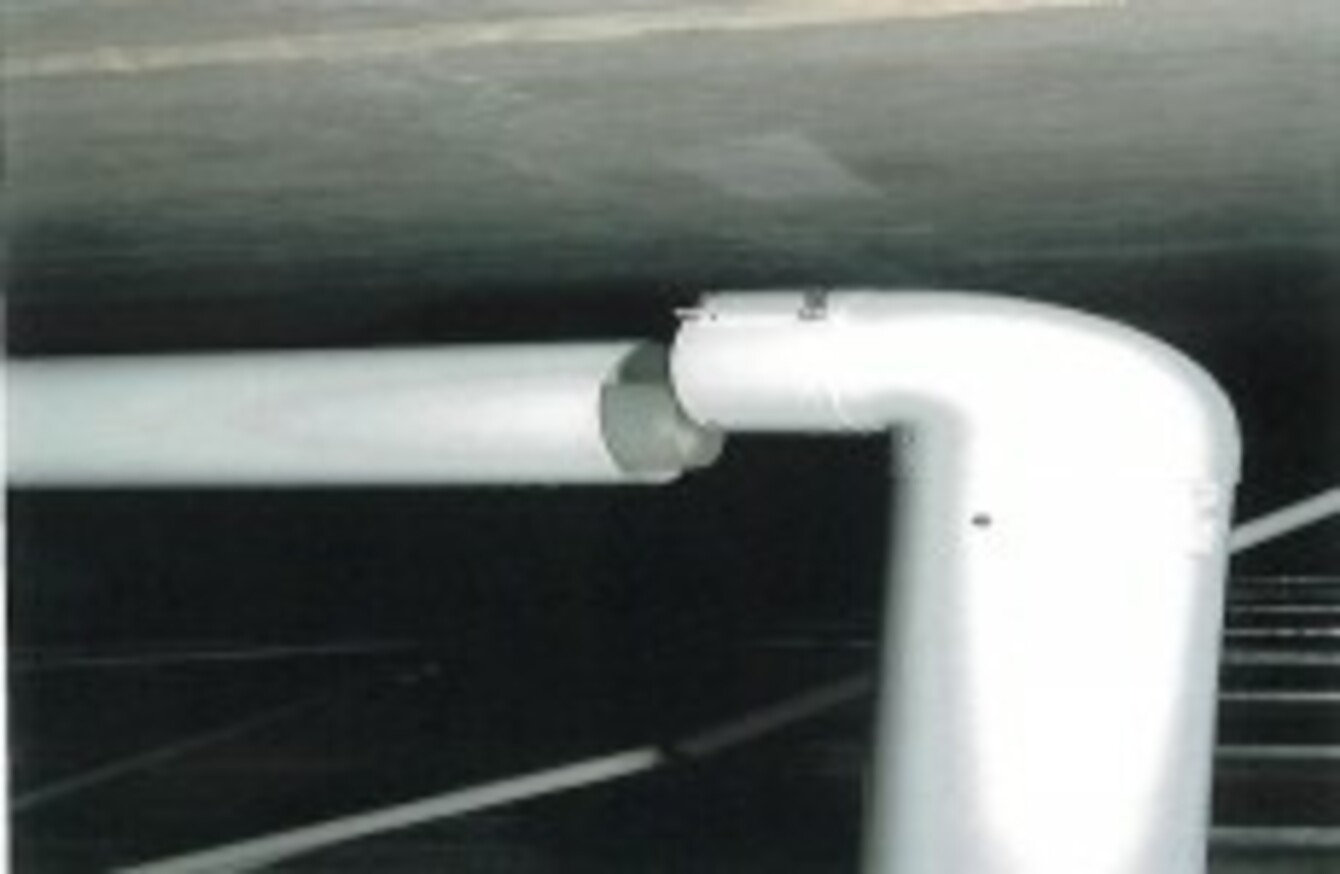 Part of the flue from the gas boiler became dislodged and filled the property with carbon monoxide.
Part of the flue from the gas boiler became dislodged and filled the property with carbon monoxide.
A GAS FITTER who pleaded guilty to manslaughter by gross negligence of two school friends has been sentenced to four years in prison, with two years suspended.
George Brown was also fined £19,000 at Belfast Magistrates Court today.
Aaron Davidson and Neil McFerran, both 18, died from carbon monoxide poisoning at a flat in Castlerock, county Derry in August 2010.
A third man, Mathew Gaw, survived after family member broke into the apartment.
In giving his ruling today, the judge acknowledged all of the circumstances surrounding the incident but added that no sentence will ever bring the two young men back.
Brown's firm had put in a new gas boiler at the holiday apartment where the two victims were staying. During their time in the property, the flue from the boiler became dislodged and emitted the lethal toxin.
An investigation was started by the PSNI and the Health and Safety Executive NI's Gas Safety Inspection team found that sections of the flue were not secured properly at the bend (pictured). Screws were missing and the sections did not slot into each other properly.
Brown admitted to two charges of manslaughter and a further 19 counts of failing to comply with health and safety legislation.
"The case should serve as a warning to anyone working on gas appliances and systems that by law they must be on the Gas Safe Register – and have the correct qualifications and competence for the work they are carrying out," said the HSENI's Louis Burns.
"The tragic and untimely deaths of Neil and Aaron from carbon monoxide poisoning serve as a potent reminder of the dangers this deadly gas poses."
The victims were both 18 years old and on holiday after completing their A Levels.
The PSNI thanked the families for their "relentless bravery and the unequivocal support that they gave to all the various stages of this extensive investigation".