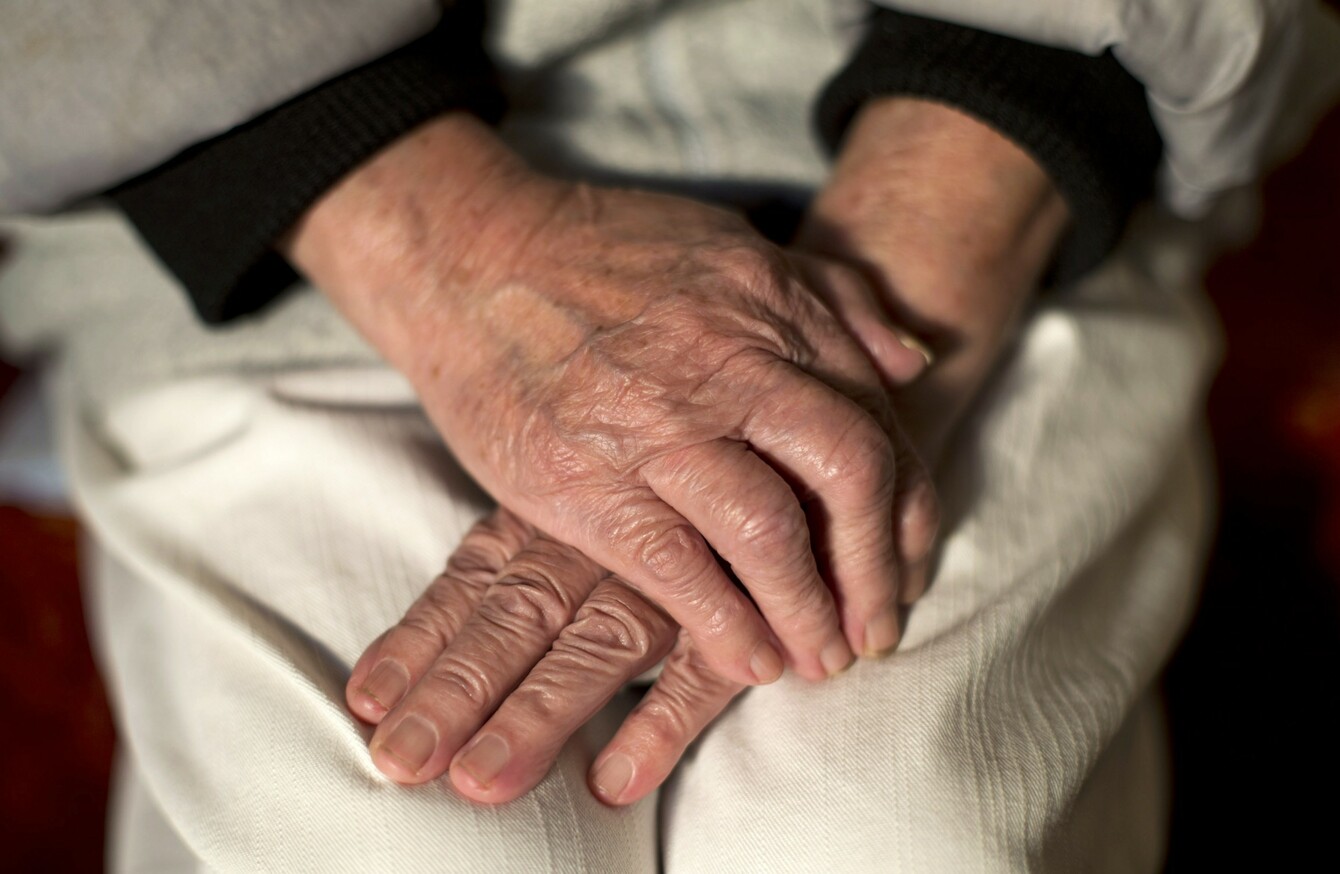 Image: Yui Mok/Press Association
Image: Yui Mok/Press Association
MEMORY LOSS MAY not always be the first warning sign that dementia is brewing, according to Canadian researchers. Changes in behaviour or personality might be an earlier clue.
Researchers say that "mild behavioural impairment" may be a sign of Alzheimer's or other dementias.
The Alzheimer's Association has proposed a checklist of symptoms to alert doctors and families about dementia. Has the person lost interest in their favorite activities? Are they getting unusually anxious, aggressive or suspicious? Are they suddenly making crude comments in public?
"Historically those symptoms have been written off as a psychiatric issue, or as just part of aging," said Dr Zahinoor Ismail of the University of Calgary, who presented the checklist at the Alzheimer's Association International Conference in Toronto.
Now, "when it comes to early detection, memory symptoms don't have the corner on the market anymore," he said.
Signs to look out for
Dementia is the deterioration of memory, intellect, judgement, language and social skills. The HSE estimates that there are currently 35,000 people in Ireland with dementia. However, with our aging population, this figure is likely to increase significantly.
Ismail is part of an Alzheimer's Association committee which is drafting a 38-question checklist of the symptoms for the illness. The checklist focuses on new problems that linger at least six months, not temporary symptoms or ones explained by a clear mental health diagnosis or other issues such as bereavement, he stressed.
Signs to look out for include apathy, anxiety about once regular events, loss of impulse control, flaunting social norms, loss of interest in food.
He even cites extreme cases, like a 68-year-old who started using cocaine before anyone noticed her memory trouble. If validated, the checklist could help doctors better identify people at risk of Alzheimer's and study changes over time.
Progressive Disease
Dementia is a progressive disease, quietly ravaging the brain a decade or two before the first symptoms become noticeable.
Early memory problems called "mild cognitive impairment," or MCI, can raise the risk of later developing dementia, and worsening memory often is the trigger for potential patients or their loved ones to seek medical help.
It's not uncommon for people with dementia to experience depression and agitation, or 'sundowning' at the end of the day, as the degeneration spreads into brain regions responsible for more than memory.
"It's important for us to recognise that not everything's forgetfulness," said Dr Ron Petersen, the Mayo Clinic's Alzheimer's research chief.
With early diagnosis, some of the causes of dementia, such as vitamin deficiency, low blood pressure, and side effects from medications can be treated or partially reversed. Symptoms can be improved with medication.
Dr Mary Ganguli, a professor of neurology from the University of Pittsburgh said to the New York Times that doctors could improve the quality of life for dementia patients.
We can make them sleep better, we can take the edge off depression, we can help the family learn how to manage the problems.
However, there is no cure for dementia.
'Who is this person?'
Technology specialist Mike Belleville of Douglas, Massachusetts, thought stress was to blame when he found himself getting easily frustrated and angry. Usually patient, he began snapping at co-workers and rolling down his window to yell at other drivers, "things I'd never done before," Belleville said.
The final red flag was a heated argument with his wife, Cheryl, who found herself wondering, "Who is this person?" When Mike didn't remember the strong words the next morning, the two headed straight for a doctor.
Physicians tested for depression and a list of other suspects. Eventually, Belleville, now 55, was diagnosed with an early-onset form of dementia — and with medication no longer gets angry so easily, allowing him to volunteer his computer expertise.
"If you see changes, don't take it lightly and assume it's stress," Cheryl Belleville advised.
With additional reporting from Elizabeth O'Malley.