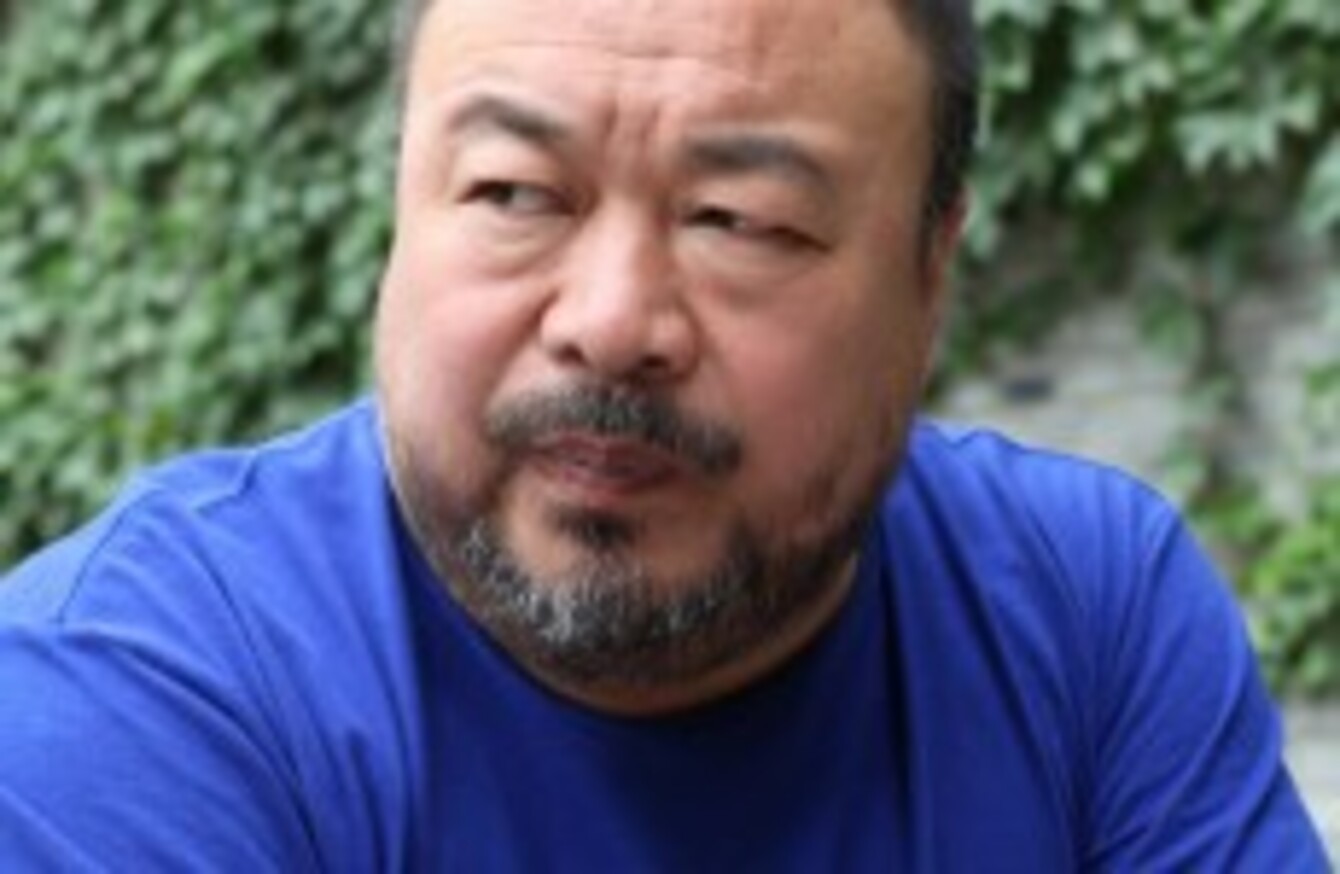 Image: Kyodo/AP
Image: Kyodo/AP
RENOWNED CHINESE ARTIST Ai Weiwei has released on bail after confessing to tax evasion, Chinese state media said.
Ai's release after nearly three months' detention was not directly confirmed by him or his immediate family. Calls to Ai's mobile phone rang unanswered, however a question sent to him by text message received a two-line reply: "Yes. Free."
Ai is among the most prominent activists detained in China's sweeping recent crackdown on dissent.
The state-run Xinhua news agency said that Ai's poor health was also a factor in his release. The brief report said Ai had shown a "good attitude in confessing his crimes" and repeatedly pledged to pay taxes he owed.
Xinhua repeated earlier allegations in state media that a company linked to Ai, Beijing Fake Cultural Development Ltd., had evaded a "huge amount" of taxes and intentionally destroyed accounting documents.
Formal charges against him have never been announced, and the state media report did not mention any pending charges or trial.
Ai's family and supporters have previously dismissed the tax evasion accusations, and his wife Lu Qing said the company in question was registered and belongs to her, not him. The company handles the business aspects of Ai's art career.
Ai is among China's most internationally known artists and had a hand in designing Beijing's iconic 'Bird's Nest' Olympic stadium before souring on the event. His fame has soared in recent years, both for his groundbreaking art and his bold irreverence toward authority.
Ai's detention at Beijing's airport on April 3 made him the most famous victim of a sweeping crackdown against dissent in China that began in February when online calls for protests similar to those in the Middle East and North Africa began to circulate.
Hundreds of Chinese lawyers, activists, and other intellectuals have disappeared or been questioned or detained by authorities in the clampdown. Ai had been keeping an informal tally of the detentions on Twitter.
Ai was held under a form of detention known as residential surveillance somewhere outside Beijing. His wife had been permitted one brief, monitored meeting in which she said he seemed well cared for.
AP