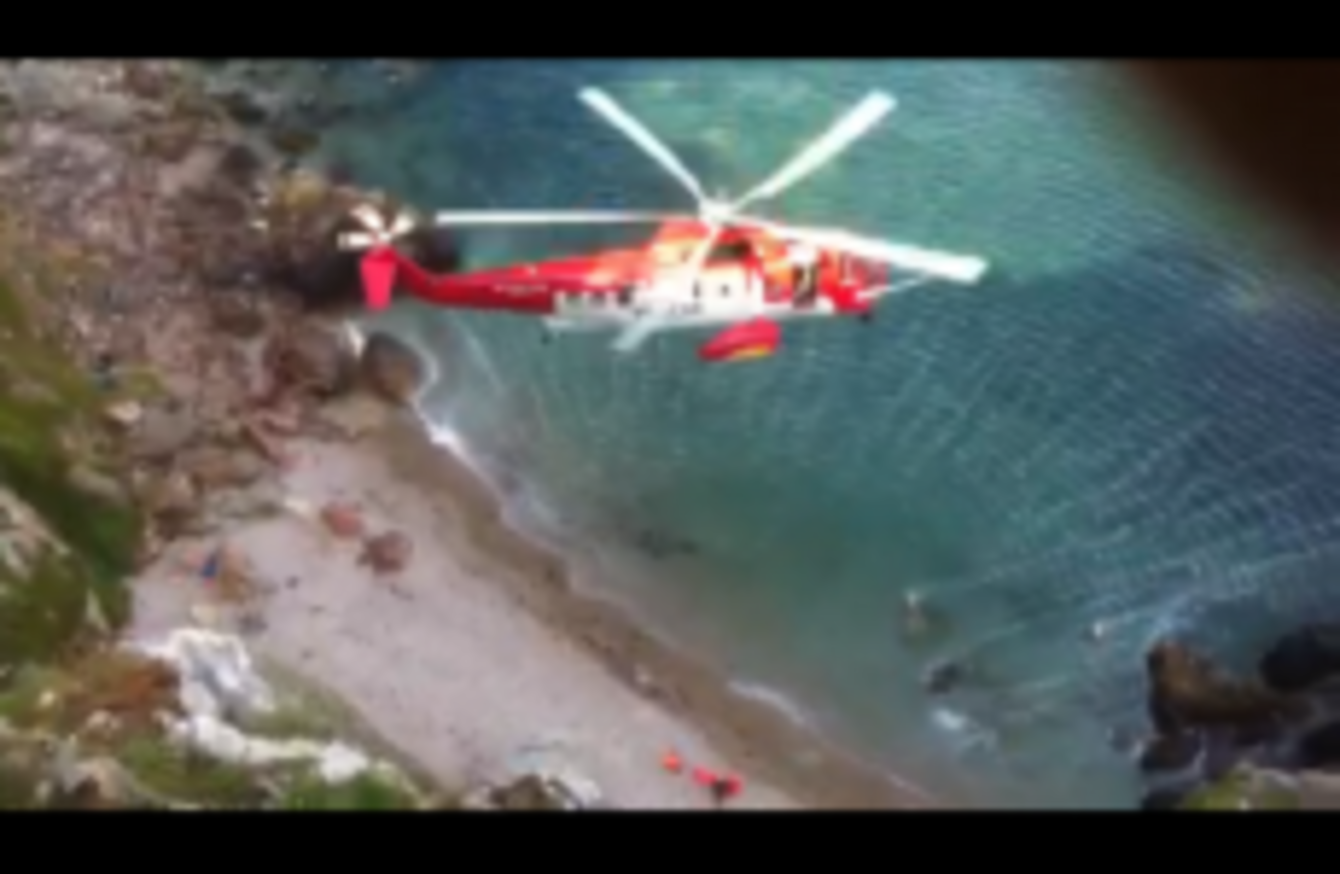 Irish Coast Guard at Howth Head
Image: Irish Coast Guard
Irish Coast Guard at Howth Head
Image: Irish Coast Guard
A WOMAN WAS rescued yesterday evening on Howth Head, after falling while cliff walking.
The female tourist fell about twenty feet while descending a cliff path to a beach. She was treated for spinal injuries as a precaution by Coast Guard paramedics.
The lady, who was in her 20s, was transferred by helicopter to Tallaght Hospital.
Watch the video of the rescue, provided by Howth Coast Guard, here.