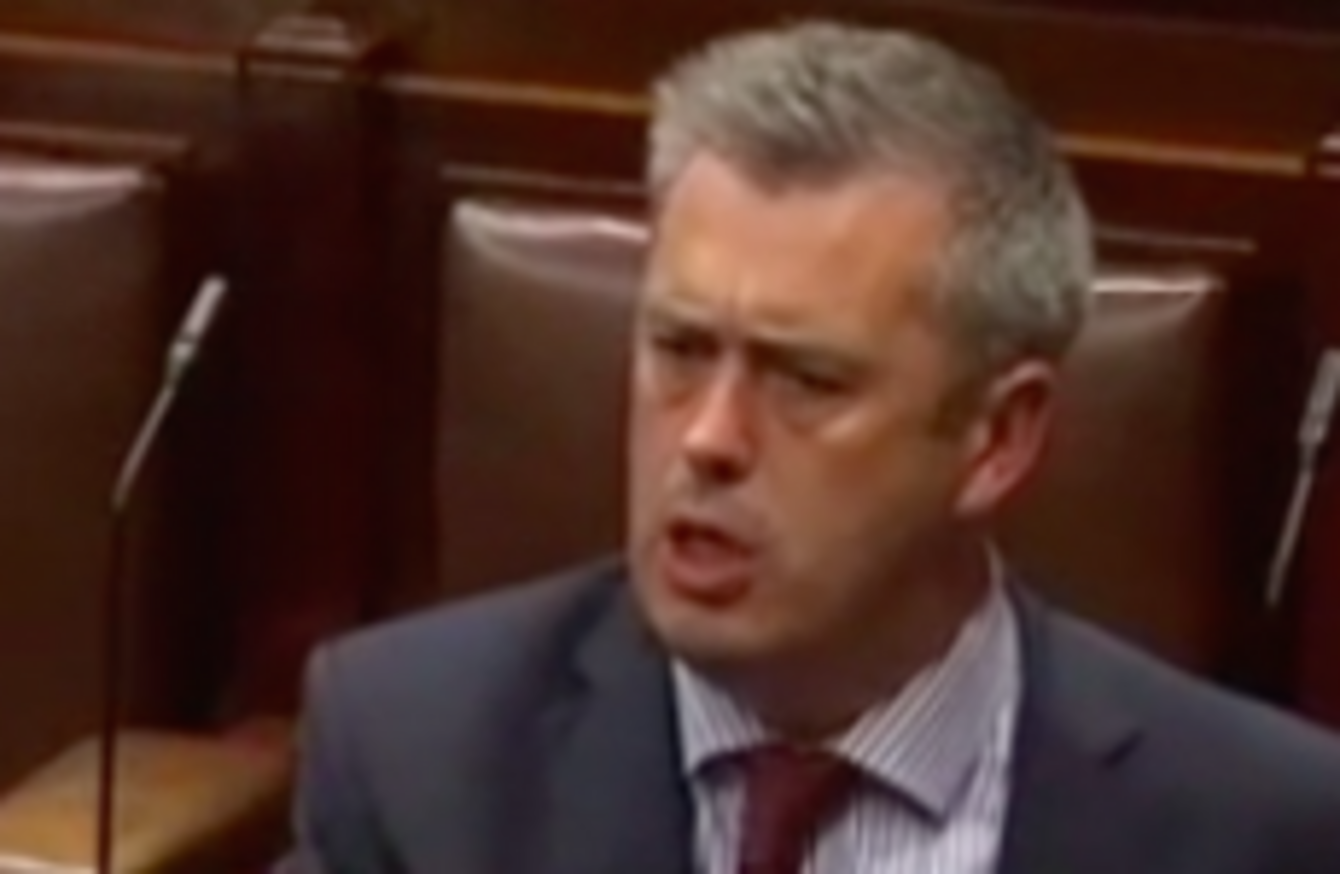 Colm Keaveney
Colm Keaveney
THERE HAVE BEEN a number of angry responses to yesterday's Budget from opposition TDs over the last 24 hours.
But Galway East TD Colm Keaveney was among the most incensed as he spoke to an almost empty Dáil chamber this evening. Keaveney memorably quit Labour in December 2012 over the cut to the respite care grant.
The former Labour chairman later joined Fianna Fáil, but with yesterday's restoration of the grant to its previous level of €1,700 and other Budget goodies, one Labour TD was feeling particularly cheeky:
Keaveney was not impressed when he referenced our tweet at the beginning of his speech this evening.
He told the Dáil that much like the anonymous Labour TD, his former colleagues "now belong to an anonymous party".
I can tell the Labour party, in all their glorious anonymity, that I would remain as incredibly embarrassed to be associated with them now, as I was on the day I quit their ranks.
He then launched into an excoriating critique of cuts in recent years, particularly in the area of disability.
With government TDs opposite accused of "smirking" at him, it wasn't long before things got very shouty:
Source: Video TheJournal.ie/YouTube
Responding a short time later, Housing Minister Paudie Coffey said Keaveney had "literally abandoned" Labour and a government that was "putting right the mess of the party you are now currently with".
This prompted an angry response from Keaveney and a lengthy off-mic row across the chamber ensued.
Leas Ceann Comhairle Micheál Kitt briefly threatened to suspend the Dáil before order was eventually restored.