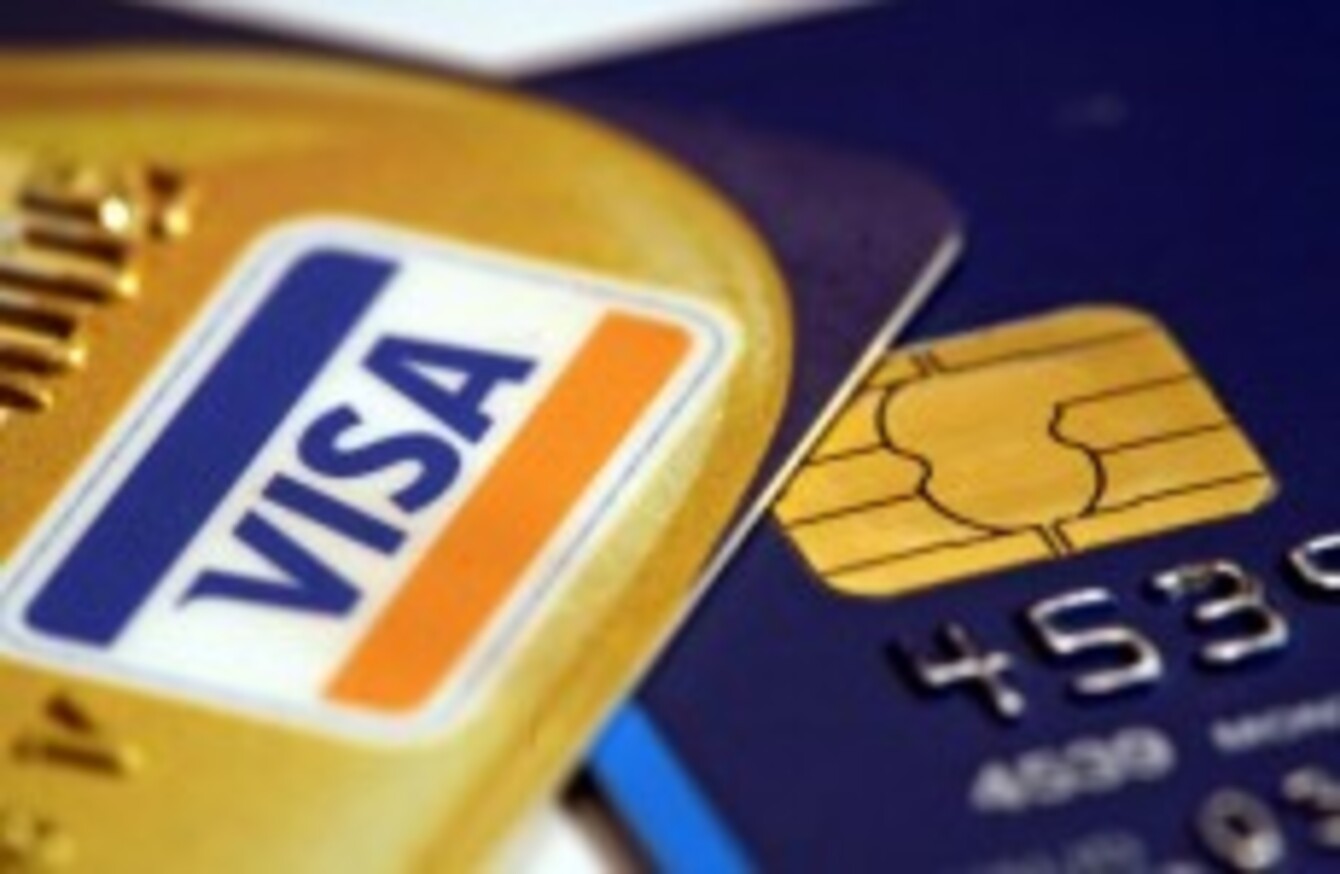 Image: Martin Keene/PA Wire
Image: Martin Keene/PA Wire
A CENTRAL BANK statistician has told the Oireachtas Committee on Finance, Public Expenditure and Reform that although credit card debt in Ireland has fallen by about €4 billion in three years, the average debt level per card remains largely unchanged.
Joe McNeill said that the information he presented today on non-mortgage personal debt in Ireland was collected from banks, building societies and credit unions which operate in the state.
He said that the information gathered "says nothing about the distributional aspect of this debt across the population, an important aspect when considering policy responses to areas of concern."
He said that Irish households' liabilities "increased substantially" in the years leading up to the financial crisis. By the fourth quarter of 2006, he said, their leverage ratio (liabilities measured as a percentage of disposable income) was more than double the eurozone average.
Much of those increased liabilities was down to mortgage debt which has "led to mortgage debt comprising over 70 per cent of total household debt in Q3 2011″.
However, McNeill also said that in aggregate, Irish households' assets increased much more than their liabilities, largely due to the increase in their property value during the boom. He said that overall household assets were at around €600 million, while liabilities (including mortgages) are at €190 billion. However, the data does not show the distribution of assets and liabilities around the country.
Over the past two years, a decline in households' net worth has been coupled with debt repayments outstripping draw-downs of new debt, he said.
Credit cards
Ireland's credit card debt peaked at the end of 2008 at just under €3 billion (or €1,350 per card), according to McNeill. That debt level had fallen to €2.6 billion by the end of last year as repayments outstripped new spending.
McNeill said some of the drop reflects the decision of some credit card providers to leave the Irish market, while repayment dynamics also impacted on the overall debt level.
However, given that the number of credit cards in circulation has fallen, the average debt per card has changed little and stands at around €1,330 per card.
Costs
McNeill also noted that the cost of servicing non-mortgage debt is generally higher than for repaying a mortgage because these loans "are mostly unsecured and have shorter terms to maturity".
The rates for short-term non-mortgage loans – including amounts drawn down on credit cards and overdrafts – remain close to pre-financial crisis levels he said, although the rates have "typically been in high single digits and above comparable rates for the euro area as a whole."
Speaking ahead of today's meeting, the committee chairman Alex White TD said that McNeill's evidence would help the committee in compiling its report on personal and household debt in Ireland.