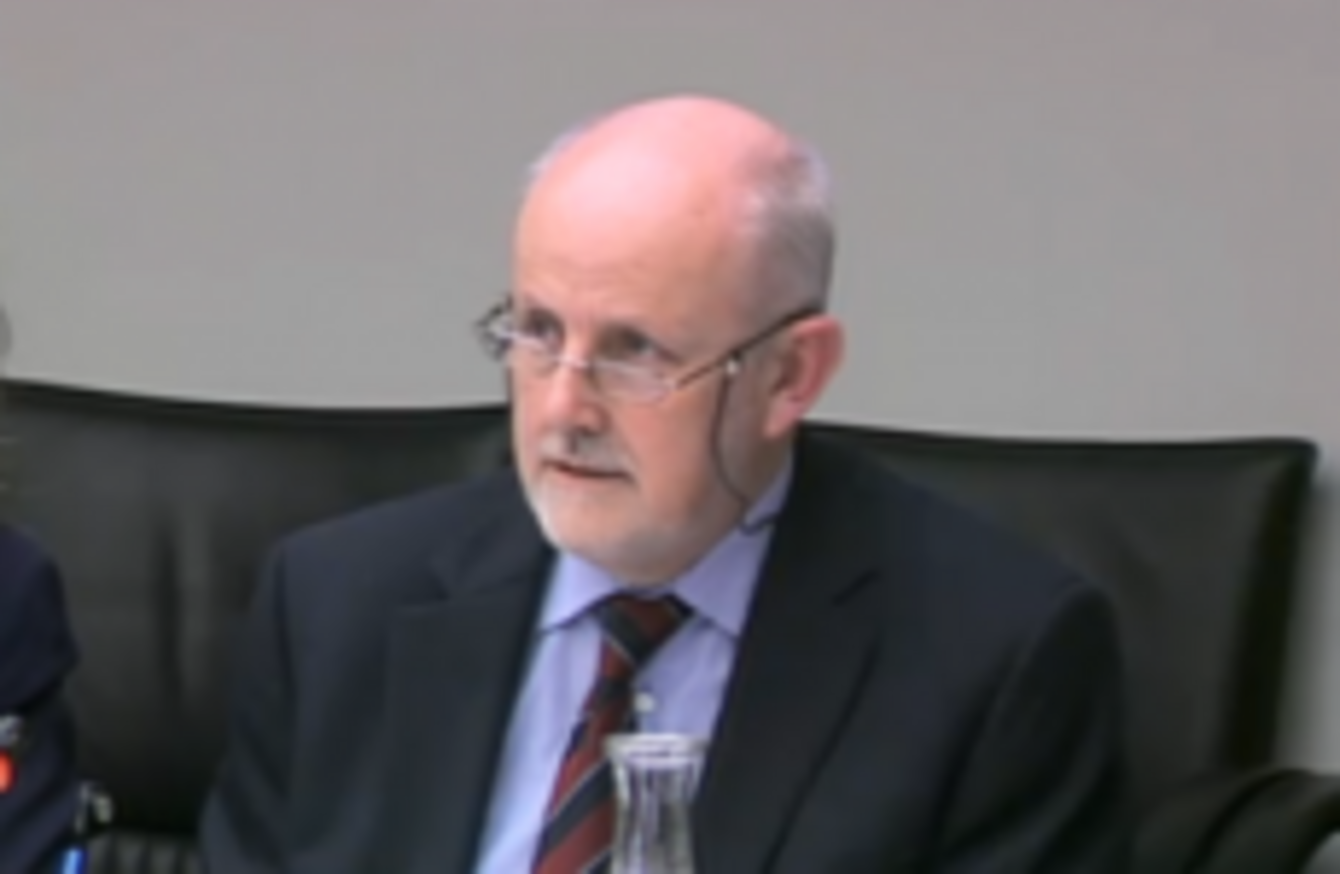 Kieran Coughlan was the top civil servant in the Oireachtas
Image: Screengrab
Kieran Coughlan was the top civil servant in the Oireachtas
Image: Screengrab
THE GOVERNMENT IS considering new legislation in order to appoint a successor to the recently retired clerk of Dáil Éireann and secretary general of the Oireachtas Commission Kieran Coughlan.
Coughlan officially retired on 5 August with the assistant secretary in the parliamentary services division, Peter Finnegan, replacing him on an interim basis until a permanent replacement can be appointed.
The responsibility for the appointment falls to the Minister for Public Expenditure and Reform Brendan Howlin who would normally sanction the filling of the vacancy and set terms and conditions.
This would involve what is known as a Top Level Appointments Commission (TLAC) competition that is confined to staff working in the Oireachtas Commission and was used in 1990 when Coughlan was appointed to the role.
Following this the Ceann Comhairle would then nominate a candidate for appointment by the Taoiseach of the day.
This process falls under provisions of the Staff at the Houses of the Oireachtas Act, legislation which dates back to 1959 and which is now likely to be updated when the Dáil returns next month.
Efforts have been underway for the past year to devise a more open and transparent system for filling the vacancy that would include people who work outside of the Oireachtas Commission being considered for the role.
"The Minister has under consideration at present the question of changing the arrangements so as to facilitate competition from persons from outside the Oireachtas Service for the vacant post," a spokesperson for the Department of Public Expenditure and Reform said yesterday.
"Legislation amending the Houses of the Oireachtas Commission Act would be required for this."
Under current rules someone outside of the Oireachtas would only be considered if no suitable candidate was found within. If the Ceann Comhairle and the Commission disagreed on a nomination the Taoiseach would nominate a person and would seek Dáil approval.
Meanwhile, Finnegan is described as having wide-ranging experience within the Houses of the Oireachtas Commission having worked there for over two decades.
He will continue in the role as interim clerk until a permanent successor to Coughlan is appointed.