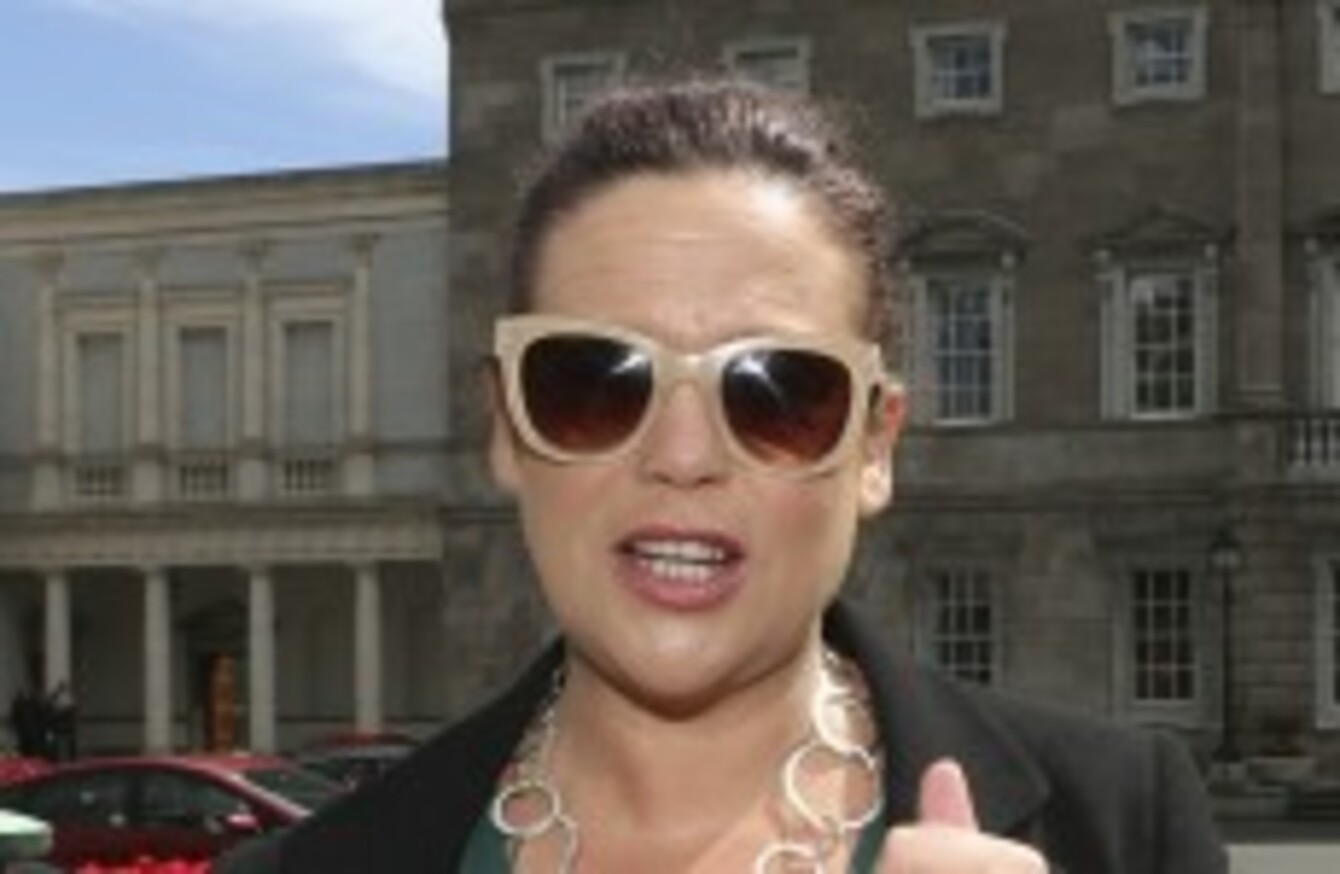 Mary Lou McDonald has been at the centre of a controversy over Dáil privilege in recent weeks.
Image: Sam Boal/Photocall Ireland
Mary Lou McDonald has been at the centre of a controversy over Dáil privilege in recent weeks.
Image: Sam Boal/Photocall Ireland
Updated at 11.58pm
ON WEDNESDAY, TOWARDS THE end of a fairly mundane Leaders' Questions in the Dáil, the United Left TD Clare Daly raised some potentially explosive allegations about garda malpractice.
Speaking under privilege in the Dáil, Daly told deputies: "This is a question regarding a person who contacted the Taoiseach last year and told him he had information on gardaí being present in a room when a civilian was shot by gardaí and being ordered by his superiors to say he was not present.
"The Taoiseach passed this case on to the review panel. I ask him to consider the fact that in the past few months not one person from the review panel has contacted the person concerned to ask him what murder it was, who was murdered and who was there."
In response, Enda Kenny told the Dáil that all cases submitted to a Department of Justice-established review panel, investigating hundreds of cases allegedly mishandled by An Garda Síochána, will be examined.
Beyond the fact that these are extremely serious allegations, Daly's statement raised more questions around how TDs are using their constitutional right to absolute privilege in Dáil statements.
Article 15.12 of the Constitution states:
All official reports and publications of the Oireachtas or of either House thereof and utterances made in either House wherever published shall be privileged.
This means that statements made on the record of the Dáil or Seanad cannot be the subject of prosecution in the courts in the same way that such statements in the media could be the subject of defamation proceedings.
Earlier this week, Justice Minister Frances Fitzgerald told the Association of Garda Superintendents conference in Naas of the responsibility that comes with parliamentary privilege.
The Minister said:
Now, let me look briefly at criticism of your members, particularly of named members of your association on the floor of the Dáil. Parliamentary privilege exists for a very good reason. But with privilege comes a solemn responsibility. Whenever that responsibility is shirked, the public representative involved should be called on it.
At the same event the AGS's president, Gerry Smith, told members that the association had lodged a formal complaint with Dáil Ceann Comhairle Seán Barrett about parliamentary privilege being used to tarnish the name of some members of the force.
Source: Leon Farrell/Photocall Ireland
There's no doubt that, Irish politicians have used parliamentary privilege to devastating effect down the years – both good and bad.
In this Dáil term alone, the likes of Daly and independent TD and close colleague Mick Wallace have used the Dáil as a forum to air allegations of garda malpractice brought to them by whistleblowers like Maurice McCabe and John Wilson.
As is well-established, McCabe and Wilson have been entirely vindicated, but only after being ignored for the best part of two years. There is now no doubt their story is a fine example of how parliamentary privilege can be used for the greater good.
Daly has also used Dáil privilege to allege that several prominent public figures have had penalty points cancelled, including the group editor in chief of Independent Newspapers, Stephen Rae.
Rae recently declined to address the allegations in an interview with RTÉ Radio's Media Show, saying: "I'm not going to comment on stuff that's said under Dail privilege."
While some won't comment, the recent example of the Ansbacher dossier provides a more cautionary tale about the use of privilege.
Last year, Sinn Féin deputy leader Mary Lou McDonald named several former politicians in the Dáil who are alleged to have held secret offshore Ansbacher bank accounts to evade tax.
The allegations, contained in a whistleblower's dossier sent to the Public Accounts Committee, have been investigated by several state bodies. The people McDonald mentioned on the floor of the Dáil have all subsequently denied claims that they held such accounts.
This raises an obvious issue – that a public figure's good name can tarnished by the airing of an unproven allegation on the Dáil record. This public figure can deny the allegation all they want but, to an extent, the damage has already been done.
The Committee on Procedures and Privilege has found that McDonald abused her Dáil privilege in naming the former politicians. However, McDonald has given no indication that she will back down, apologise or withdraw the remarks.
This leaves Dáil authorities scratching their heads as to what exactly they can do. A motion of censure has not been ruled out. Whether McDonald is in the right or not, the dispute raises the question of how far TDs should be allowed to go in their use of privilege.
Fianna Fáil has come up with the useful suggestion that an automatic fine of one month's salary should be applied when TDs are found to have abused their parliamentary privilege. Such a measure could be applied through standing orders and would be a very simple but effective change.
Such a measure would undoubtedly make deputies think twice before using their constitutional privilege in a potentially reckless manner.