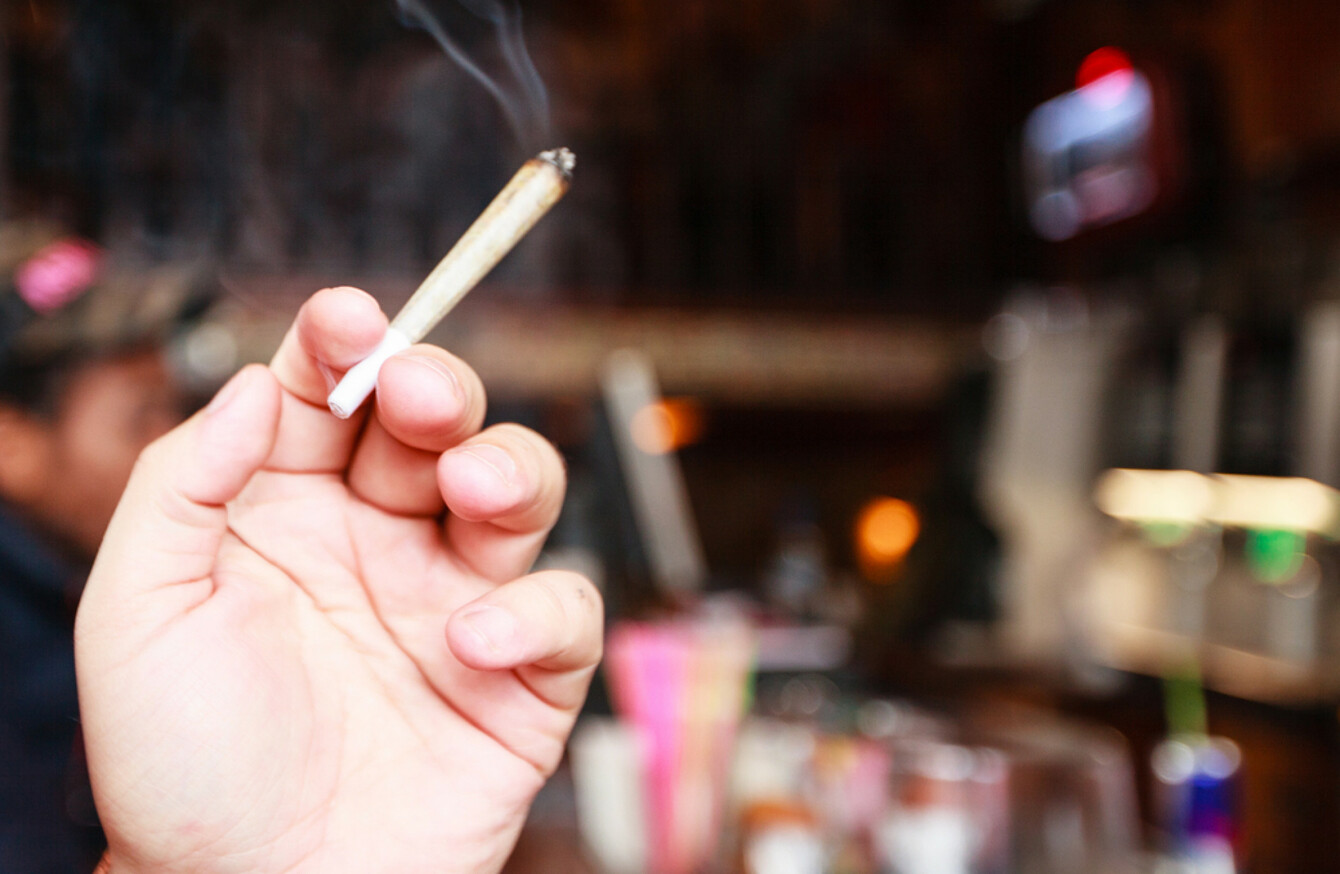 Image: Shutterstock/Tatiana Murr
Image: Shutterstock/Tatiana Murr
THE GREEN PARTY has called for the decriminalisation of cannabis, stating that the current law has "made criminals out of decent people" and needs to change.
Under the party's new drug strategy policy, it is calling for the introduction of Dutch-style "coffee shops" to Ireland that would allow the consumption and sale of cannabis for over-18s under certain conditions.
The party is also proposing that criminal offences be removed for people over the age of 18 for possessing less than five grams of cannabis, and for access to cannabis-based medicines be permitted.
It also wants to allow individuals to grow up to two cannabis plants in their own home for personal use.
Could a coffee shop culture work in Ireland?
"I think it would," Green Party leader Eamon Ryan told TheJournal.ie today.
The creation of a coffee-shop culture in Ireland might be what is needed to incentivise cannabis-takers to use the drug in a regulated environment, he said, stating that his party has looked at other jurisdictions, such as the US States of Colorado and California, where such moves have been successful.
While Ryan admitted the issue is a "complex" one, he said the current system is "feeding gangland culture".
Gangland crime 
He added that people are taking cannabis, whether it is legal or not, and that introducing a legalised system that undermines gangland crime would be far more effective.
Ryan said a "change of tack" is needed urgently if the gardaí are to finally get a grip on a drugs war they have been fighting over the last few decades.
"Portugal and other US States seem to be able to decriminalise it without having a massive increase in use," said the party leader.
"I think Portugal's approach is a sensible one. They approach it as a health issue rather than a criminal issue. It is far more beneficial to society."
The current law is forcing the sale of cannabis underground, added Ryan, who said this ensures there is little protection for users under the age of 18.
"If it is being sold illegally, in a criminal way, you can't control it… no one knows what is happening with it as it is happening in a shady way. Legalising it means you can control it."
Oliver Moran, the party's representative in Cork North Central, said "many of the potential objections – such as addiction, teenage access, clarity on its medical impact and so on – are not addressed at all by the current system".
A Joint Oireachtas Committee published a report strongly recommending adopting a "harm-reducing and rehabilitative approach to the possession of small amounts of drugs for personal use".
The new Irish National Drugs Strategy called for a working group to be set up to consider the approaches taken in other jurisdictions to the possession of small quantities of drugs for personal use. That report is due to be delivered this year.