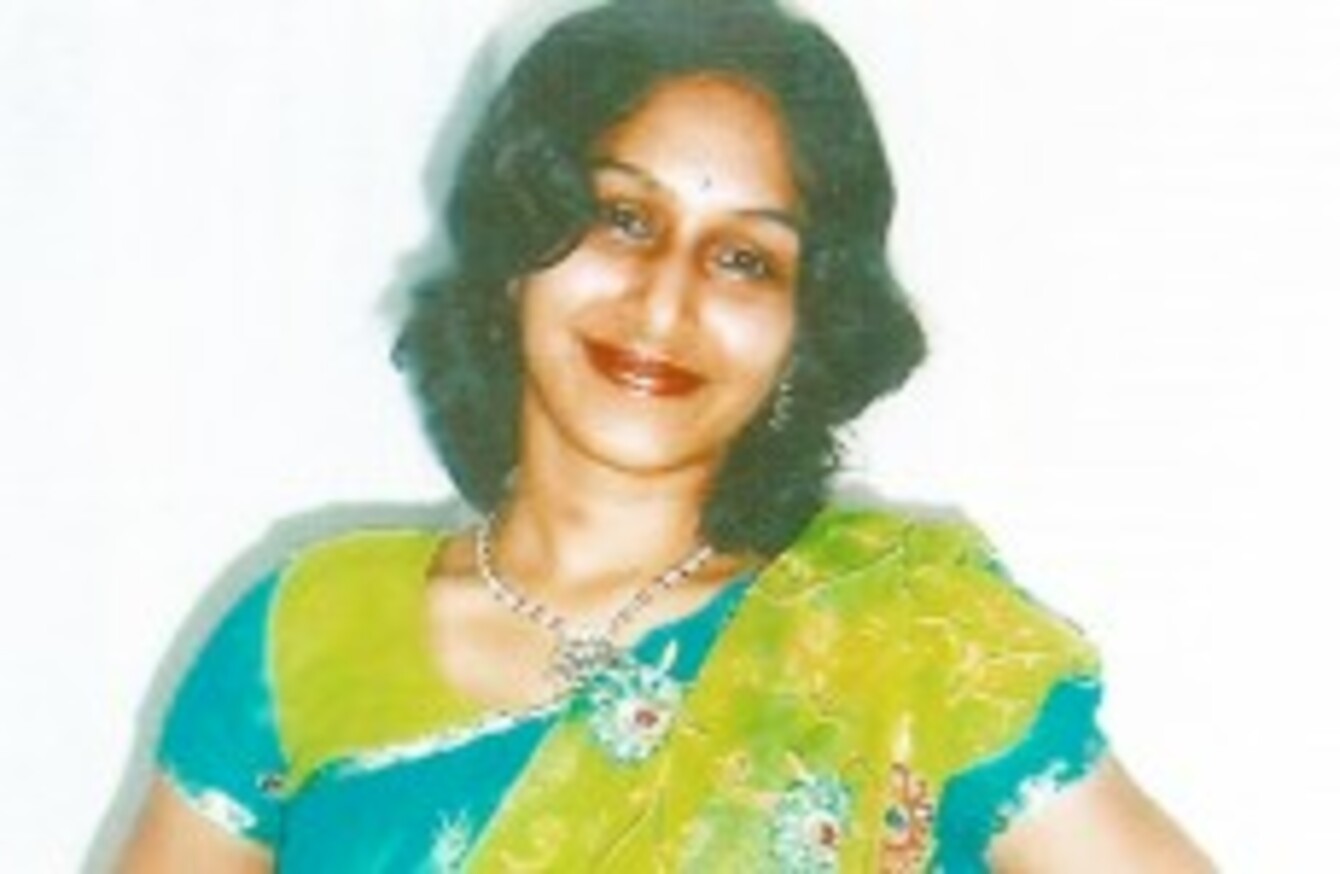 Image: Family Handout/PA Wire/Press Association Images
Image: Family Handout/PA Wire/Press Association Images
THE INQUEST INTO the death of Dhara Kivlehan has heard that she was in renal failure in Sligo General Hospital, up to six days before her death in September 2010.
The 29 year old who was married to Dromahair native Michael Kivlehan and lived in Friarstown, died in Belfast Victoria Hospital on 28 September 28, eight days after undergoing an emergency caesarean section in Sligo.
The coroner's court heard evidence from a midwife who treated the deceased four years ago, Shannonside FM's Denise Canavan reports.
Midwife with Sligo General Hospital Mairead Beirne has told Sligo Leitrim Coroner Eamon MacGowan that she cared for Dhara Kivlehan on a one-to-one basis on 22 September in the maternity ward, 24 hours post emergency caesarean section.
Midwife Beirne confirmed that the five sets of blood test results available by the time she began her shift that day indicated that it was likely Ms Kivlehan was in "acute renal failure" and that this had been recorded in the notes by the Obstetrics Registrar on the day, Dr Hind Al Husain – who is not appearing at this inquest.
Midwife Beirne says there were evident concerns about potential liver dysfunction, Dhara's blood clotting ability and blood sodium levels, however, she told the court that she was most concerned about her urine output.
Midwife Beirne also said it took attempts from three different staff members to draw blood from Ms Kivlehan that morning, something that also indicated some sort of a potential "shut down". She described Ms Kivlehan as drowsy and unable to breastfeed, despite wanting to.
The court heard that Dr Hind requested that Midwife Beirne record in the notes her increasing concern that the patient should be transferred to Intensive Care.
The court heard that HSE guidelines recommend that patients should be transferred to ICU if they are experiencing issues with two or more organs.
Midwife Beirne said that while Ms Kivlehan's condition deteriorated that day, her observations remained stable.
The inquest continues.
Reporting by Denise Canavan. Published with permission of Shannonside, Longford, Roscommon and South Leitrim radio. See more at their website and follow them on Twitter @ShannonsideNews and @DeniseCanavan.