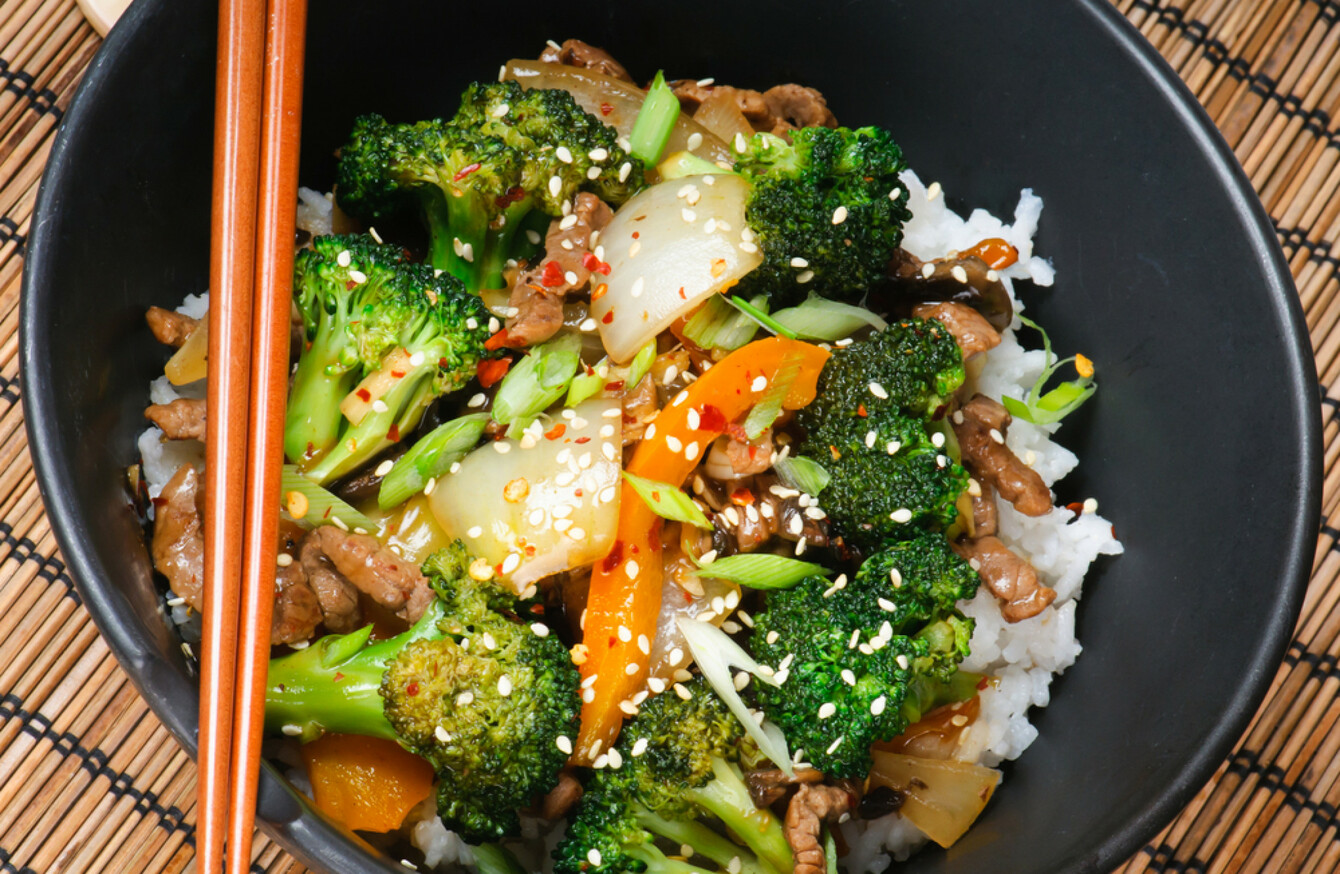 Image: Shutterstock/BGSmith
Image: Shutterstock/BGSmith
EVERY HOME COOK has their own kitchen hacks, cheats and traditions, and we want to know yours.
Each week as part of our Kitchen Secrets series, we ask our readers to share their cooking tips and go-to-dishes. From quick-and-easy dinners, to the best way to scramble an egg, we set a new question every seven days.
This week, we asked readers what they cook when they're the only one at the table. The ideal is a meal that's tasty, satisfying and doesn't involve much prep time – but sometimes that's easier said than done. 
What's your go-to meal when you're cooking for one?
For next week's column, we're asking: What's your favourite pizza topping? Comment below (or email food@thejournal.ie) and you could see your response in the magazine.
1. Grilled fish and a green salad: If I want to cook dinner for myself, fish is my go-to because it cooks in a flash. Fresh mackerel fillets spread with mustard, a twist of black pepper and put under the grill. Add a green salad, a squeeze of lemon juice and a drizzle of olive oil… Tasty, and hardly any washing up!
- Angie Nolan
2. A super-quick omelette with veggies: I make a two egg omelette on a hot pan and then, then I fill it with grated cheese, chopped red onion, rocket or wilted spinach, cherry tomatoes, avocado and if I have left over chicken or pulled pork I add that in too!
– Fiona Staunton
3. Warm grilled chicken salad is an after-work staple: Grilled chicken, mixed leaves and then whatever veg/ fruit happens to be in the kitchen. Usually orange segments, chopped broccoli, carrot, beetroot, peach etc. A simple balsamic vinegar and drizzle of olive oil plus some black pepper is enough to dress. Add toasted seeds or nuts if you have some for extra crunch!
- Donna O'Shaughnessy
4. Beef stir fry, made in the same time it takes to cook the rice: One favourite is beef stir fry, which I get from the local butchers and freeze in portion sizes. It has far too much meat and very little veg, so before freezing I add sliced yellow and red peppers, red onions and carrots, and mix it all really well to ensure the extra veg is covered in the sauce. Thaw overnight in the fridge, then just heat some oil in the wok and throw in the stir fry. By the time I've the rice done, the stir fry is cooked also.
– Olly Keegan
5. Quick prawn curry: Prawns feel fancy but they cook in three minutes, meaning you're not spending ages prepping this dish. I fry some onion, garlic and chili in a little oil, add a tablespoon of curry paste and cook for another minute. Then I'll add a tablespoon of tomato puree, and equal parts veg stock and coconut cream/milk. Simmer for ten minutes, then add the raw prawns to the liquid and cook for a few minutes.
– Jennifer Dillon
6. Pesto pasta (or a cheese toastie, no apologies): When I'm dining alone I keep things really quick but still tasty (I'm worth it!). This usually means my beloved staple: pasta. Whizz up a little pesto using basil leaves, a clove of garlic olive oil, Parmesan, toasted pine nuts and season. Stir through cooked pasta along with some of the reserved pasta water. Enjoy with loads of extra grated Parmesan and cracked black pepper on top. Confession: toasted ham and cheese sandwiches also count as dinner when no one is watching.
– Donna Connolly
7. Tomato pasta with the obligatory grated Parmesan: If I was in a hurry, and unprepared, then a meal from my stock items would be a quick pasta tossed with a tomato passata, chopped onion and fresh basil sauce. Serve with a light grating of cheese and a grind of pepper on top. Job done!
– Ross Boxshall