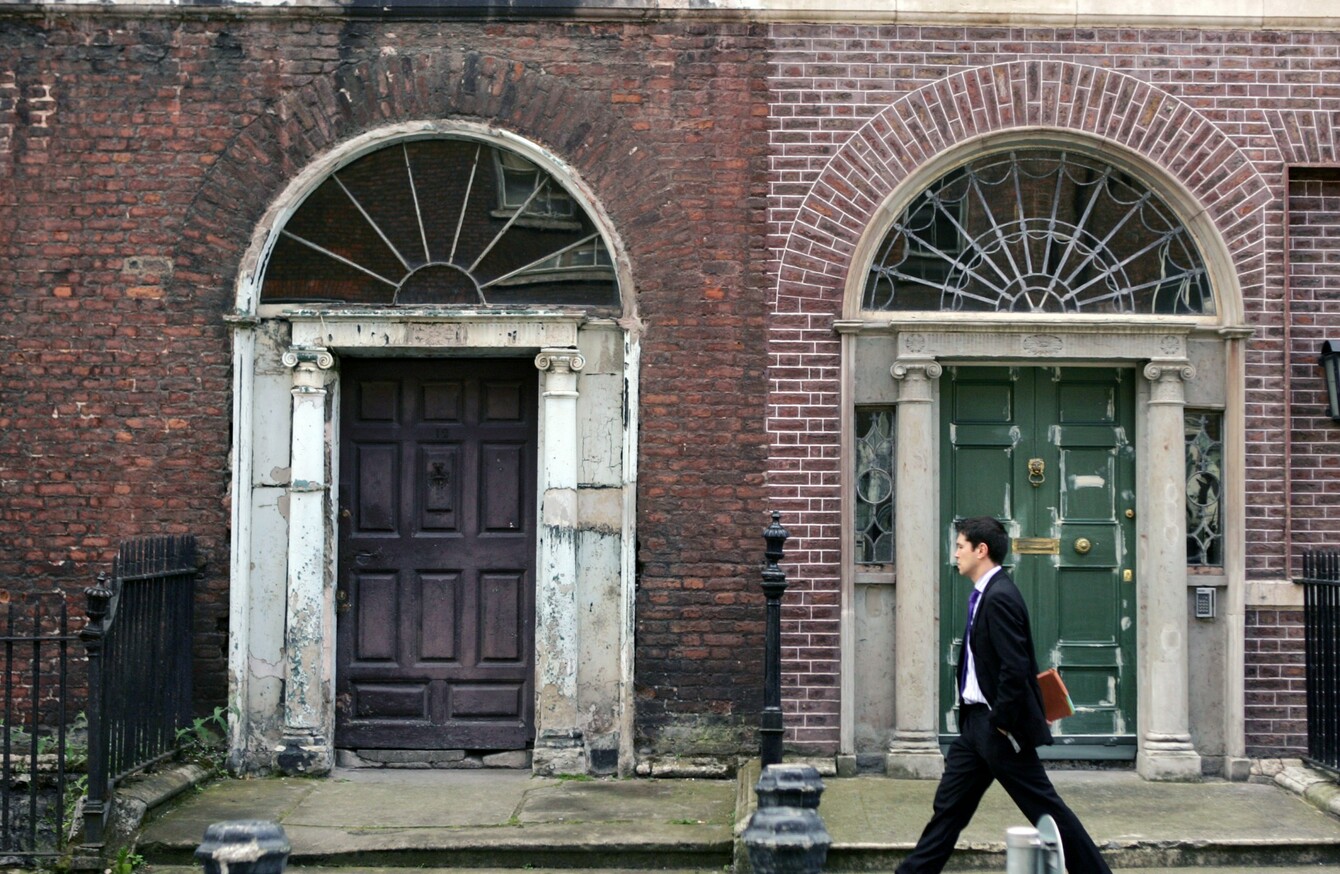 Derelict buildings on Henrietta Street on Dublin's north side
Image: Sam Boal
Derelict buildings on Henrietta Street on Dublin's north side
Image: Sam Boal
FINE GAEL TD Fergus O'Dowd is to propose new legislation to double property tax on vacant properties, according to a report in today's Sunday Business Post.
The proposed law would see owners of properties that have been vacant for two years or more penalised, in a bid to ease the housing crisis.
The idea is aimed squarely at reducing the number of vacant houses around the country. As of last May, 230,000 houses stood empty around Ireland, with even Dublin boasting over 24,000 vacant properties.
At that time, chairman of Ireland's Housing Agency Conor Skehan said that many owners of vacant properties require "carrots" in order to incentivise them to refurbish those properties.
Crucially, today's report suggests that Fianna Fáil are unlikely to oppose the proposed tax law, greatly heightening its chances of successfully negotiating Dáil Éireann.
But do you think it's a good idea?
We're asking: Would a double property tax for vacant houses help ease the housing crisis?