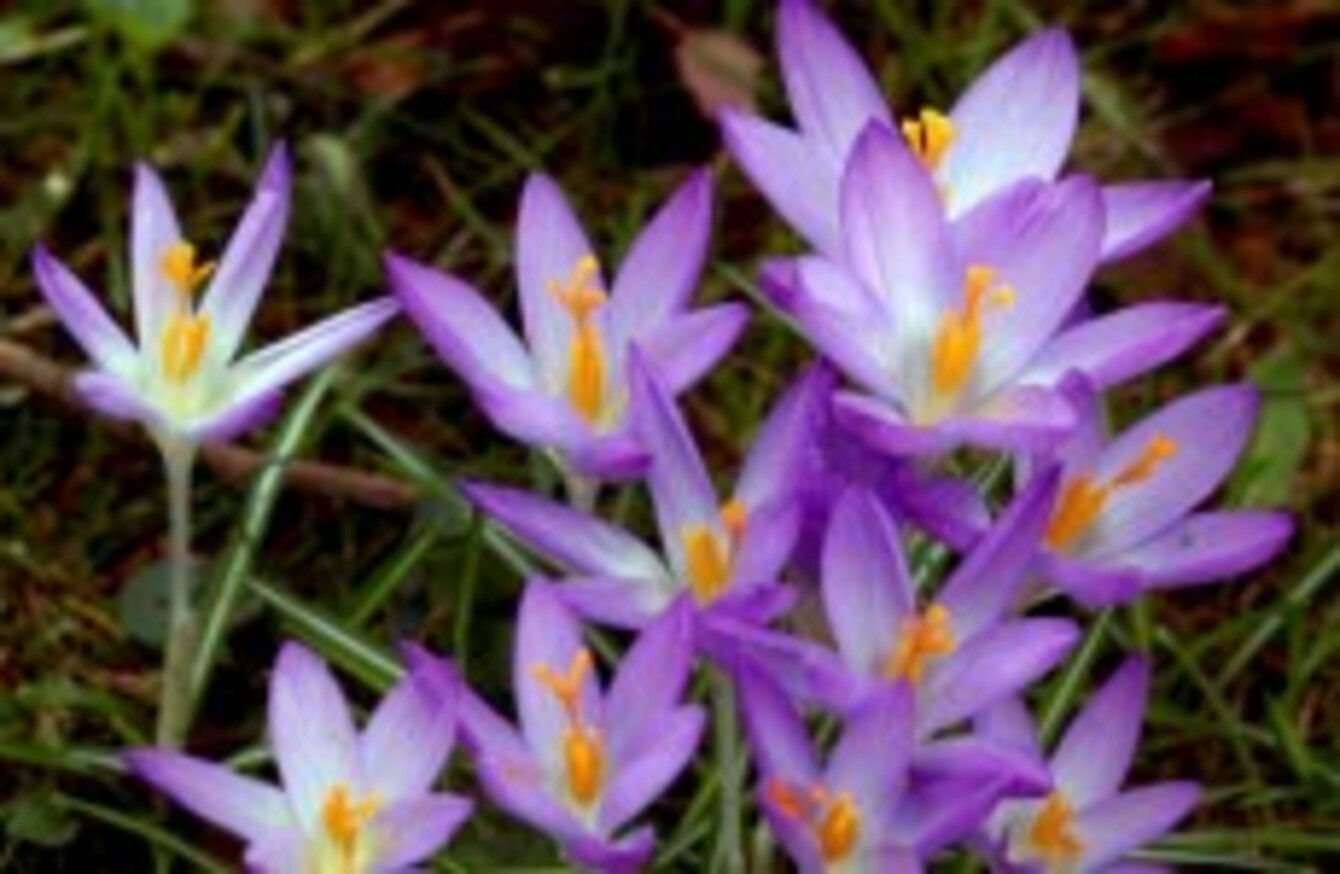 File photo of British crocuses.
Image: Chris Radburn/PA Archive/Press Association Images
File photo of British crocuses.
Image: Chris Radburn/PA Archive/Press Association Images
RESEARCHERS IN ENGLAND have developed a drug that has the potential to find and kill cancerous tumours.
Scientists at the University of Bradford have used a drug from the Autumn crocus flower to make a "smart bomb" that targets any solid tumour.
The flower has long been recognised for its healing powers – it was used in ancient herbal guides as a treatment for inflammation.
However, the key active ingredient is also toxic to healthy parts of the body.
Director of Bradford's Institute for Cancer Therapeutics Professor Laurence Patterson explains that the drug remains inactive until triggered by a certain enzyme that is always found near tumours, therefore protecting healthy tissue from harm.
When the drug is activated, it delivers a potent anti-cancer agent which destroys the tumours' blood vessels and starves it to death.
So far, the drug has been tested on five different cancers in the lab and no adverse effects have been found. Once funding is finalised to take the drug through the final stages of pre-clinical assessment, patients at St James's University Hospital in Leeds will take part in a trial.
"We have to remain cautious until we can prove the same remarkable effects in clinical trials," says Prof Patterson. "But ultimately, if all goes well, we would hope to see this drug used as part of a combination of therapies to treat and manage cancer."
The BBC reports that in one of Patterson's studies, all of the mice treated with the drug responded to treatment, with half of them being completely cured of cancer.
Colchicine
The drug's key ingredient colchicine, which is derived from the British crocus flower, is well-known to have cancer killing properties but it is also toxic against normal tissues in the body.
What the Bradford laboratory has discovered is a way to harness the power of the drug so it can remain toxic to tumour blood vessels but harmless to healthy tissues.
The details of the drug were highlighted by the researchers and Yorkshire Cancer Research as part of the British Science Festival in Bradford today.