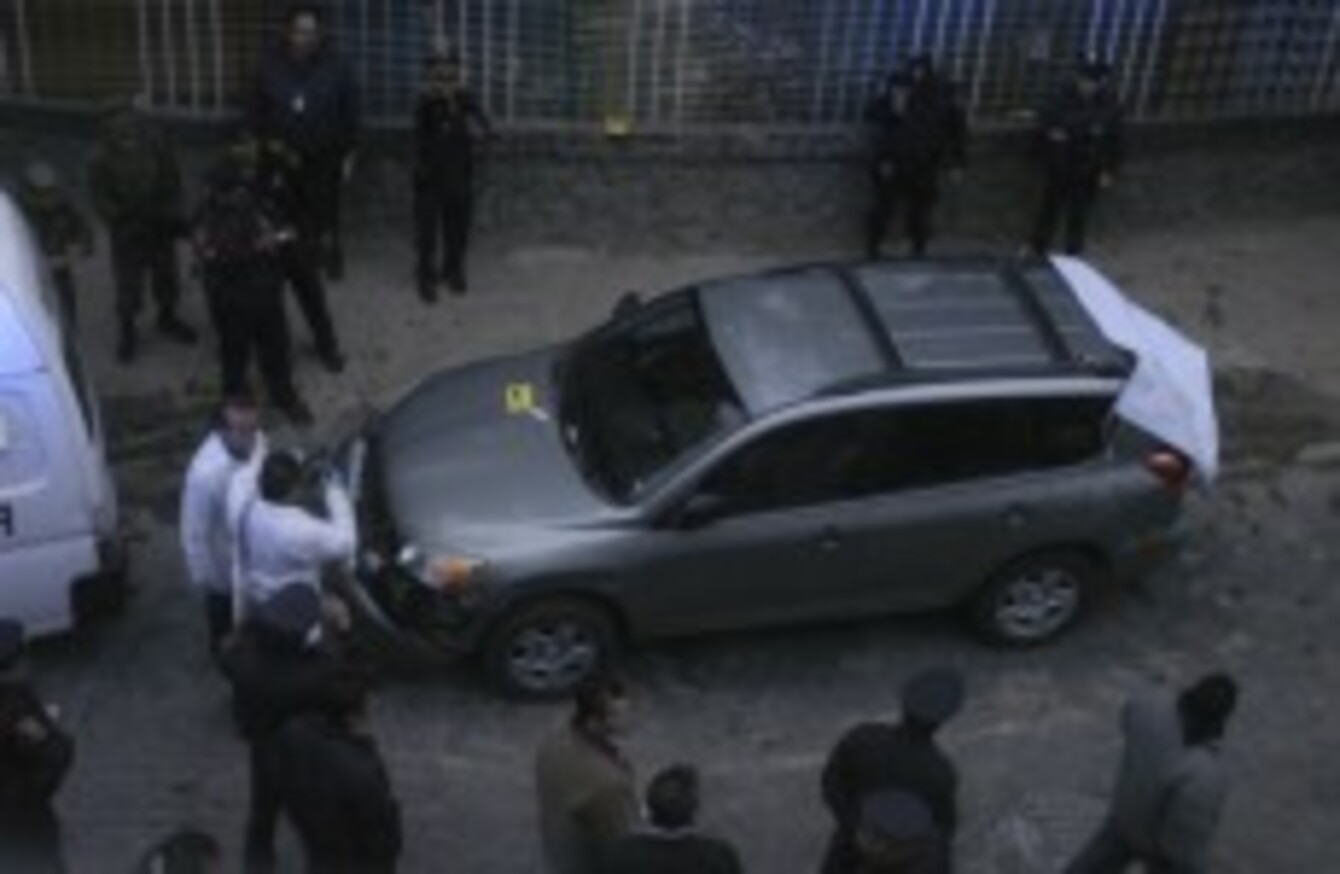 TWO SEVERED HEADS were found near a military camp in Mexico City yesterday with a note referring to the 'Hand with Eyes' drug gang.
Decapitation is a tactic of feuding gangs in Acapulco and other areas of North Mexico but the capital is not often the site of such incidents.
However, on Monday the heads were found on the hood of a 4WD vehicle and on a pathway near a military camp in the city. The victims were both male and in their 20s.
It is the first multiple decapitation in the capital city since January 2008.
Authorities did not release details of the note, which was found with the heads.
However, police warned that after the arrest of the gang's alleged leader Oscar Osvaldo Garcia Montoya in August, a new leadership had taken over and set up in Mexico City, reports the BBC.
Tackling drug-related violence
The New York Times says it is unclear whether the heads were intended to send a message to the military, which has been deployed to fight the drug cartels.
In a separate incident also said to be linked to drug violence, four people have been killed in an attack by armed men on a vehicle in another Mexican city Ciudad Juarez, Al Jazeera reports.
Two US citizens are among the victims, according to reports.
Mexico has been plagued by drug wars and on Monday in Acapulco, about 120 soldiers patrolled streets to try and convince students, teachers and parents to reopen schools that had closed because of extortion demands and threats.
The state government reached an agreement last week to start reopening schools gradually, in exchange for increased security patrols, the installation of alarm buttons and promises to investigate specific cases of threats or extortions.
But in working-class neighborhoods far from the city's glittering resorts, few schools actually reopened.
Arturo Martinez, a spokesman for the government of Guerrero state, where Acapulco is located, said that 90 per cent of schools reopened, but acknowledged that at many it was a 'soft' opening, with teachers taking stock of the classrooms, parents showing up for meetings and other preparations, but no actual classes.
Acapulco has been the scene of bloody turf battles between the Zetas, the Knights Templar and remnants of the Beltran Leyva cartel.
-Additional reporting by AP