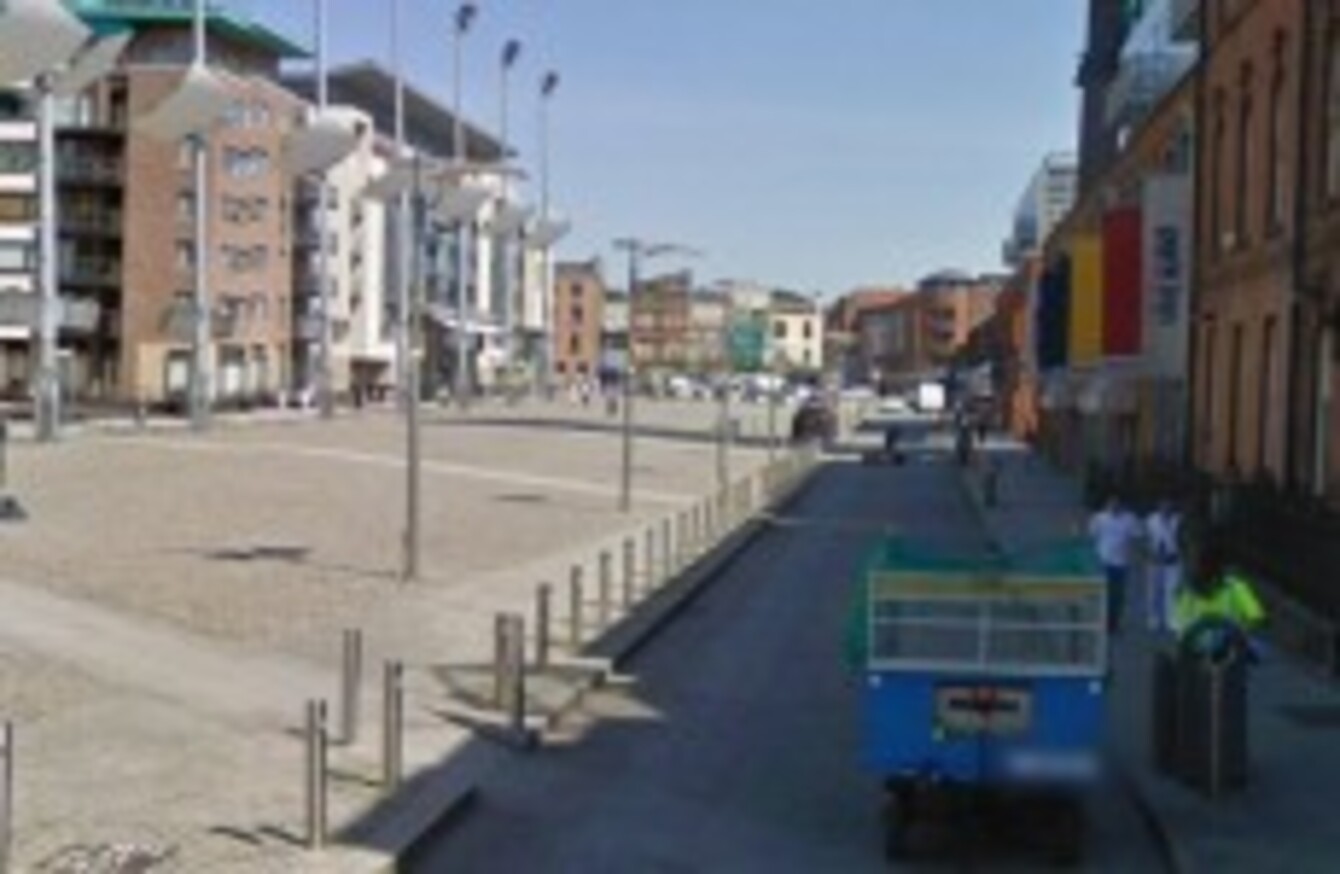 Smithfield plaza
Image: Google Maps
Smithfield plaza
Image: Google Maps
THE DUBLIN SOCIETY for the Prevention of Cruelty to Animals (DSPCA) has called for the Smithfield horse fair to be shut down after shots were fired and two people were injured this morning.
There are reports that at least six or seven shots were fired at Smithfield plaza at around 11.30am this morning.
Gardaí say that two men were injured and were hospitalised although their injuries are not said to be life threatening.
A spokesperson for the DSPCA told TheJournal.ie that it was a "miracle" that no one was killed following scenes of mayhem as frightened horses and terrified people created a stampede throughout the plaza.
One man has also been taken to hospital after he was attacked with a slash hook in another incident.
Gardaí say that no arrests have been made so far.
The horse fair takes place in Smithfield plaza in Dublin on the first Sunday of ever month and thousands of people were said to be in attendance with up to 400 horses on display at today's event.
Smithfield plaza is currently undergoing construction with only half of the normal area being available, meaning up to 400 horses were crammed into limited space, making conditions hazardous, according to the DSPCA.
They have called for emergency government legislation to shut the fair down immediately.