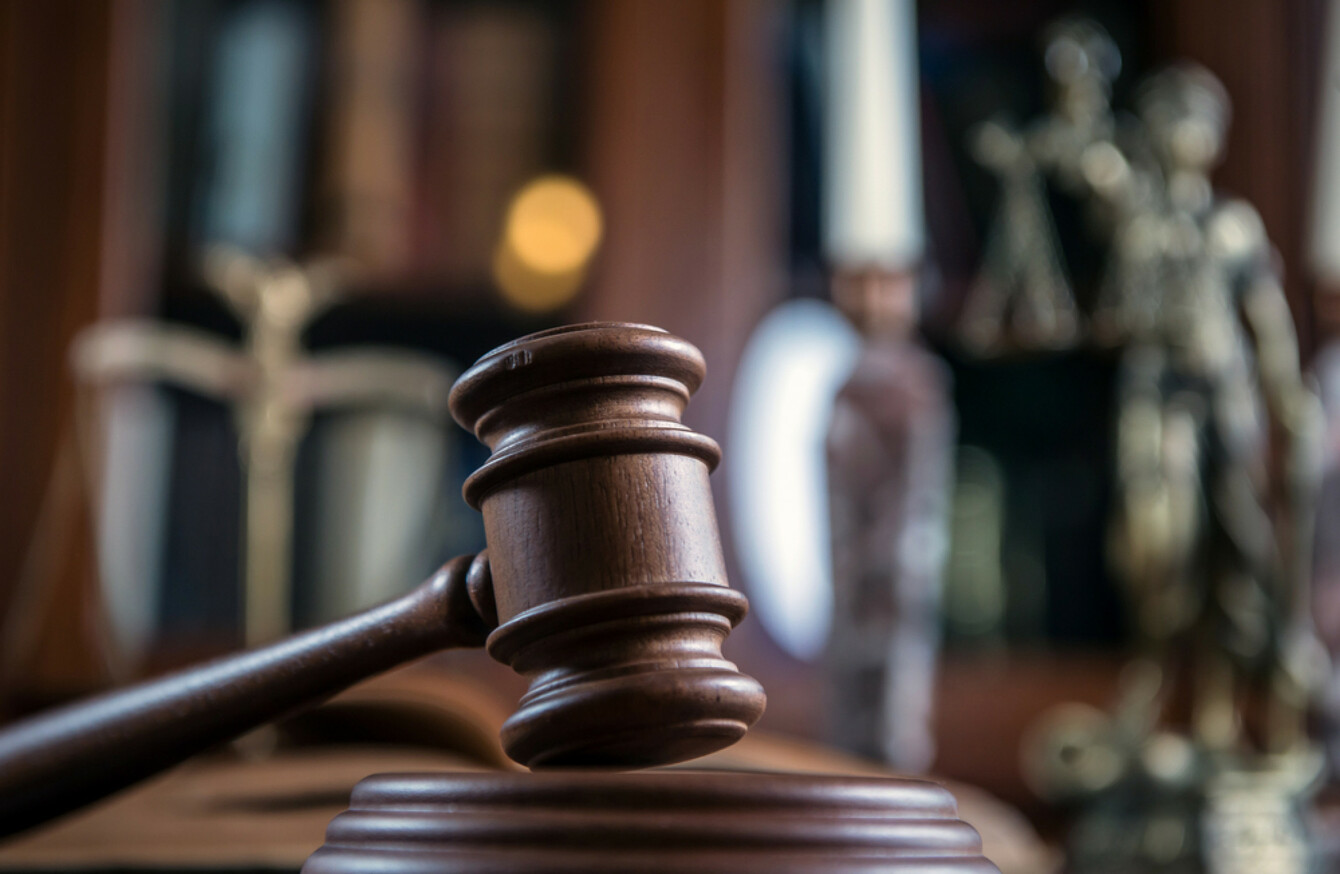 Image: Chodyra Mike via Shutterstock
Image: Chodyra Mike via Shutterstock
A DUBLIN COUPLE have been jailed for a total of three years and three months for the systematic neglect and physical abuse of the man's young daughter over the course of a year.
The now 16-year-old had 46 separate injuries, including puncture marks, bruises, scratch marks and cuts, all over her body when she was examined by medical practitioners in 2008 as a six-year-old girl, Dublin Circuit Criminal Court was told.
The child told gardaí that her father never hit her nor was he present when she was hit. He was working most of the time when his partner beat her and mistreated her.
It was the State's case that he knew about the abuse but did nothing to stop it.
The girl's parents, who were both heroin addicts, had separated when she was five years old and her father moved in with the accused, who was also an addict, the following year.
Guilty
The 37-year-old woman pleaded guilty to nine sample charges of willfully assaulting, ill-treating or neglecting a child on dates between September 2007 and August 2008. She was jailed for 21 months. She has 34 previous convictions.
The 42-year-old father was jailed for 18 months after he pleaded guilty to two similar charges over the same period. He has 20 previous convictions.
The court was told the charges were accepted on the basis that they are sample counts.
The teenager told the sentencing hearing: "I have no memory of my parents or any adult coming to my aid."
She added that she was not allowed to experience things as other children could.
I was not allowed to believe in Santa Claus or the tooth fairy.
She stated that during the many beatings she wished her mother or father "would come and save me but they never did".
Witnesses later told gardaí that they saw the child tied to a bed standing upright, while the girl herself said she was not allowed to fall asleep. She said she would get severe beatings for taking biscuits without permission and once had her hair cut painfully back to her scalp.
The court also heard that the woman made the child write outlines in a copybook.
A number of samples of the lines were read out by Ronan Kennedy BL, prosecuting; "I am a rude, bold girl"; "Mammy and Daddy are sad"; "I am very sad"; "I am a crybaby"; "I have to be good"; " I hurt Mammy and Daddy"; I'm in serious trouble".
Foster care
The child was taken into care in August 2008 when social workers called gardaí for assistance in gaining access to the family home. The girl at that time had visible bruising to her face, was undernourished and had very badly cut hair. There was very little food in the house and it was in disarray. The girl has been in foster care since.
Detective Garda Fionnuala Whelan from the Garda National Protective Services Bureau told Kennedy that the child was too distressed to be interviewed by specialist gardaí when she was first taken from her father, which delayed the prosecution.
She was interviewed in 2012 but a file was not submitted to the Director of Public Prosecution until 2016. When asked by Judge Martin Nolan why the file was not submitted prior to 2016, Detective Garda Whelan replied that she was "not privy to that information".
She said she took over the investigation in 2016 and the couple were arrested and interviewed.
Whelan said the couple were known heroin users and the woman had been attending at a local treatment centre.
She said a number of people, including a teacher, probation officers, social workers and another attendee at the drug treatment centre had raised concerns about the child's welfare at the time.
Victim impact statement
The 16-year-old girl read her victim impact statement in which she stated that the woman would drag her by the neck and painfully let her back down again. "This still causes me nightmares to this day," she continued before she added that she can recall the pain of having two black eyes from one attack.
She said on one occasion the woman painfully cut her hair back to her scalp and because of this, she is still extremely anxious about getting her hair cut.
The teenager told the court that sometimes she was prevented from falling asleep, she would get beatings for taking biscuits and punched or kicked for no apparent reason.
#Open journalism No news is bad news Support The Journal

Your contributions will help us continue to deliver the stories that are important to you

Support us now
"I have physical scars on my back and others on my face and lip that I cannot explain," the girl continued.
She said she had been with her current foster family for nine years and was happy and secure there.
They are my role models. It is because of their love and care that I've become a strong person and I am optimistic for my future.
I now realise that parents should support and protect their children and not allow anyone else to hurt them.
She added that she asks herself how her father "could remain in a relationship with a woman who was so cruel to his daughter" and wonders why he never tried to contact her.
Judge Nolan said what happened to the girl was "grotesquely wrong" and that the woman had physically and mentally abused and neglected the child.
"It was drilled into her that the cause of her beatings were her own fault," the judge said.
He said that the man's offence was not doing anything about what was happening to his daughter "for whatever reason he chose not to see the signs or chose not to do anything about them".
"It was a serious moral failure and he had a particular obligation to look after her," Judge Nolan said.
The case had been adjourned overnight for Judge Nolan to consider the sentence. He said today that he had initially believed that the couple were equally culpable but he had since changed his mind.
"The actual abuse was committed by her so he is mildly less culpable," the judge said.
"He was the father of the child, the custodian of her care and well-being and he ignored those responsibilities."
Comments are closed as legal proceedings are ongoing