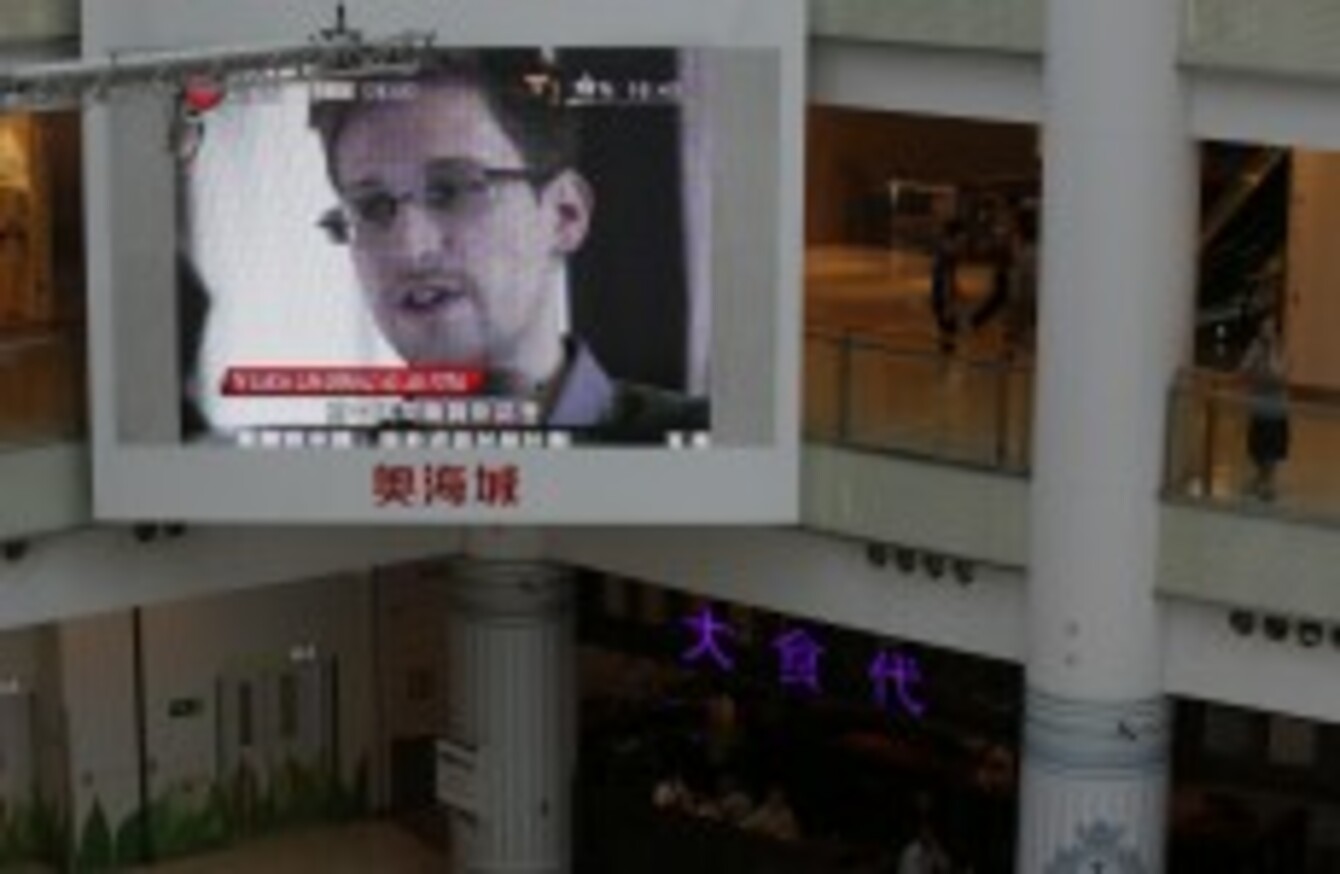 A TV screen shows the news of Edward Snowden, a former CIA employee who leaked top-secret documents about US surveillance programs, at a shopping mall in Hong Kong.
Image: Kin Cheung/AP
A TV screen shows the news of Edward Snowden, a former CIA employee who leaked top-secret documents about US surveillance programs, at a shopping mall in Hong Kong.
Image: Kin Cheung/AP
FUGITIVE US INTELLIGENCE leaker Edward Snowden has vanished in Moscow, after failing to take a flight to Cuba on which he was booked – while Washington piles pressure on Russia to expel him back to the United States.
Snowden, who embarrassed US President Barack Obama with his revelations of massive surveillance programmes, failed to appear on the Aeroflot flight to Havana from where he had been expected to continue to Ecuador and claim asylum.
Russia's Interfax news agency, known for its strong security contacts, confirmed that he was not on the Havana flight and quoted an informed source as saying he was likely already out of the country.
Snowden had arrived in Moscow yesterday from Hong Kong, from where he leaked to the media details of secret cyber-espionage programmes by both US and British intelligence agencies.
WikiLeaks founder Julian Assange – who is himself holed up in Ecuador's embassy in London to avoid claims of sexual assault in Sweden – said Snowden was "safe" after leaving Hong Kong with a refugee document supplied by Ecuador, after the United States revoked his passport.
The White House dubbed Snowden a traitor to his country, and warned both Russia and China that their relations with the United States might be damaged by their refusal to extradite him.
"We expect [the Russians] to look at the options available to them to expel Mr Snowden back to the United States," White House spokesman Jay Carney said.
Obama meanwhile said the US government was following all appropriate legal channels and "working with various other countries to make sure that the rule of law is observed."
'He could have left on a different plane'
Snowden was said by Russian officials to have spent Sunday night in a distinctly unglamourous "capsule hotel" at Moscow's Sheremetyevo airport awaiting his onward connection.
Accompanied by WikiLeaks activist Sarah Harrison, he had been expected to take Aeroflot's 10:05 flight from Moscow to Havana after airline sources confirmed he had checked in and had a seat allocated.
But in a dramatic sequence of events, the flight left the terminal at Moscow's Sheremetyevo airport with a pack of hopeful journalists on board and no sign of the former National Security Agency contractor among the passengers.
An AFP correspondent on board said that the seat he had been allocated – 17A – was glaringly empty.
Just as the plane was taking off, the Interfax news agency quoted a Russian security source and an Aeroflot source as saying that Snowden was not on board the flight to Havana.
It quoted another source familiar with the matter as saying: "Snowden, most likely, has already left the Russian Federation. He could have left on a different plane."
After the journalists learned Snowden was likely not on their plane, the doors had already been closed and there was no way out of a long and potentially fruitless 12-hour trip to Havana.
Interfax quoted a source close to the matter as saying Russia was studying an extradition request it has received from the United States for Snowden.
However, the source said Russia does not have the right to either "detain or deport" Snowden because he has not officially crossed the Russian border.
Adding to the mystery, the RIA Novosti news agency quoted an anonymous "veteran" of the Russian special services as saying that Snowden could yet get asylum in Russia or the ex-USSR.
"In Russia or another ex-Soviet state it would be much safer than Ecuador, which is right next to the United States," he said, adding that Snowden was far too rich an intelligence source for Moscow to let him go immediately.
'We are analysing the Snowden case'
Ecuadorian Foreign Minister Ricardo Patino confirmed that the Latin American country, whose embassy in London is already sheltering the wanted Assange, was considering Snowden's asylum request.
#Open journalism No news is bad news Support The Journal

Your contributions will help us continue to deliver the stories that are important to you

Support us now
Ecuador's outspoken leftist President Rafael Correa has championed the cause of Assange and his allies, to the fury of the United States.
Asked in Hanoi about the whereabouts of Snowden, Patino replied: "I cannot give you any information on this. We are talking to the Russian government, but we do not have that information."
On his Twitter feed, Correa added in typical style: "Hi to the country and the world… Be sure that we are analysing the Snowden case with the greatest responsibility."
Assange said in a teleconference in London that he knows where Snowden is and that "he is in a safe place and his spirits are high."
Snowden abandoned his high-paying intelligence contractor job in Hawaii and went to Hong Kong on May 20 to begin issuing a series of leaks on the NSA gathering of phone call logs and Internet data, triggering concern from governments around the world.
Hong Kong, a special administrative region under Chinese rule that has maintained its own British-derived legal system, said it had informed Washington of Snowden's exit after determining that the US government request to arrest him did not fully comply with Hong Kong legal requirements.
But the White House spokesman took aim at Beijing, bluntly stating that "we are just not buying that this was a technical decision by a Hong Kong immigration official," Carney said.
"This was a deliberate choice by the (Chinese) government to release a fugitive despite a valid arrest warrant and that decision unquestionably has a negative impact on the relationship," Carney said.