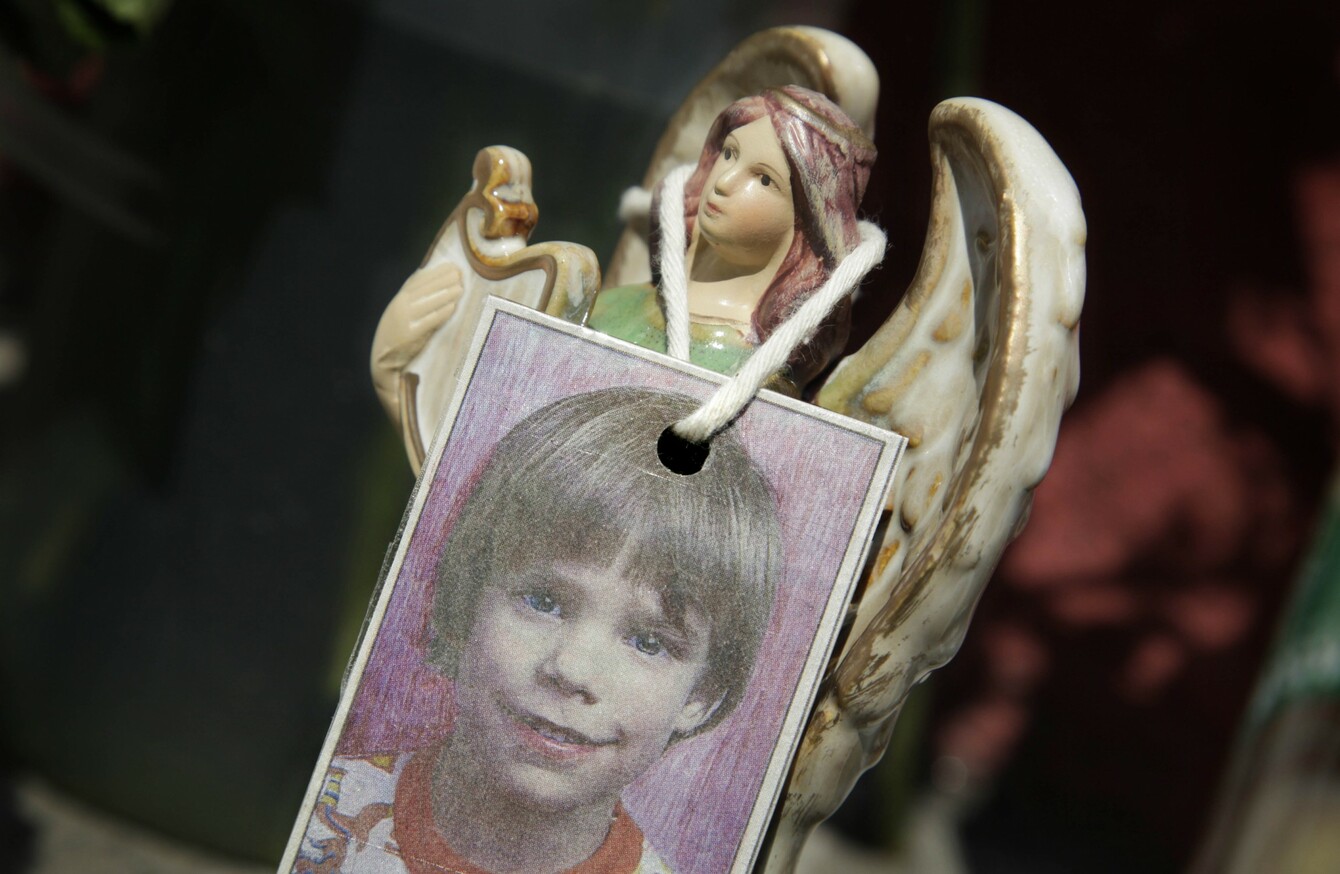 Image: Mark Lennihan AP/Press Association Images
Image: Mark Lennihan AP/Press Association Images
A JURY HAS today convicted a man of the kidnapping and murder of a six-year-old boy almost 40 years ago in New York in a case that still haunts US parents and changed how child abductions are handled.
Etan Patz vanished after leaving his parents' home in Manhattan to walk alone for the first time to the school bus stop on 25 May, 1979.
His parents only discovered he was missing after he failed to come home from school at the end of the day. His body has never been found.
Pedro Hernandez, who was 18 years old at the time and worked at a convenience store near the bus stop, was convicted at the end of a second trial, held after a jury failed to reach a unanimous verdict in 2015.
"He was convicted on one count of murder in the second degree and one count of kidnapping in the 1st degree," a spokesman for the district attorney's office in Manhattan confirmed to AFP.
The jury had spent nine days deliberating at the State Supreme Court in Manhattan before reaching their decision.
Hernandez, 56, is to be sentenced on 28 February, said a clerk to Judge Maxwell Wiley, who presided over both trials.
Wiley was forced to declare a mistrial in May 2015 after the first jury informed him they could not agree to acquit or convict him after three weeks of deliberations.
Hernandez has been in custody since 2012 when he confessed to police that he killed Etan in the basement of the convenience store before dumping his body out with the trash.
He later retracted his confession and pleaded not guilty when the first trial opened in January 2015.
But that jury reached deadlock when just one person on the 12-member panel refused to convict Hernandez.
The dissenting juror said he was swayed by arguments over Hernandez's poor mental health and described the accused's confession as "very bizarre no matter how many times it happened."
Etan's disappearance awakened Americans to the dangers of child abduction and fueled a generation of hyper-vigilant child rearing by parents terrified of letting their offspring out of their sight.
The defense had argued that Hernandez had an IQ of 70, which would put him in the bottom two percent of the population, and said that convicted sex offender Jose Ramos was the real culprit.
Prosecutors fought hard to build a case despite having no physical evidence to tie Hernandez to the crime.
"The disappearance of Etan Patz haunted families in New York and across the country for nearly four decades," said Manhattan district attorney Cyrus Vance.
"It is my hope that today's verdict provides the Patz family with the closure they so desperately deserve," he added.
"This case will no longer be remembered as one of the city's oldest and most painful unsolved crimes."
Etan's father Stan was a photographer and his pictures of Etan were the first of a missing child featured on milk cartons as part of a national search.
In 1983, then US president Ronald Reagan declared the anniversary of his disappearance National Missing Children's Day.
Etan was declared legally dead in 2001.