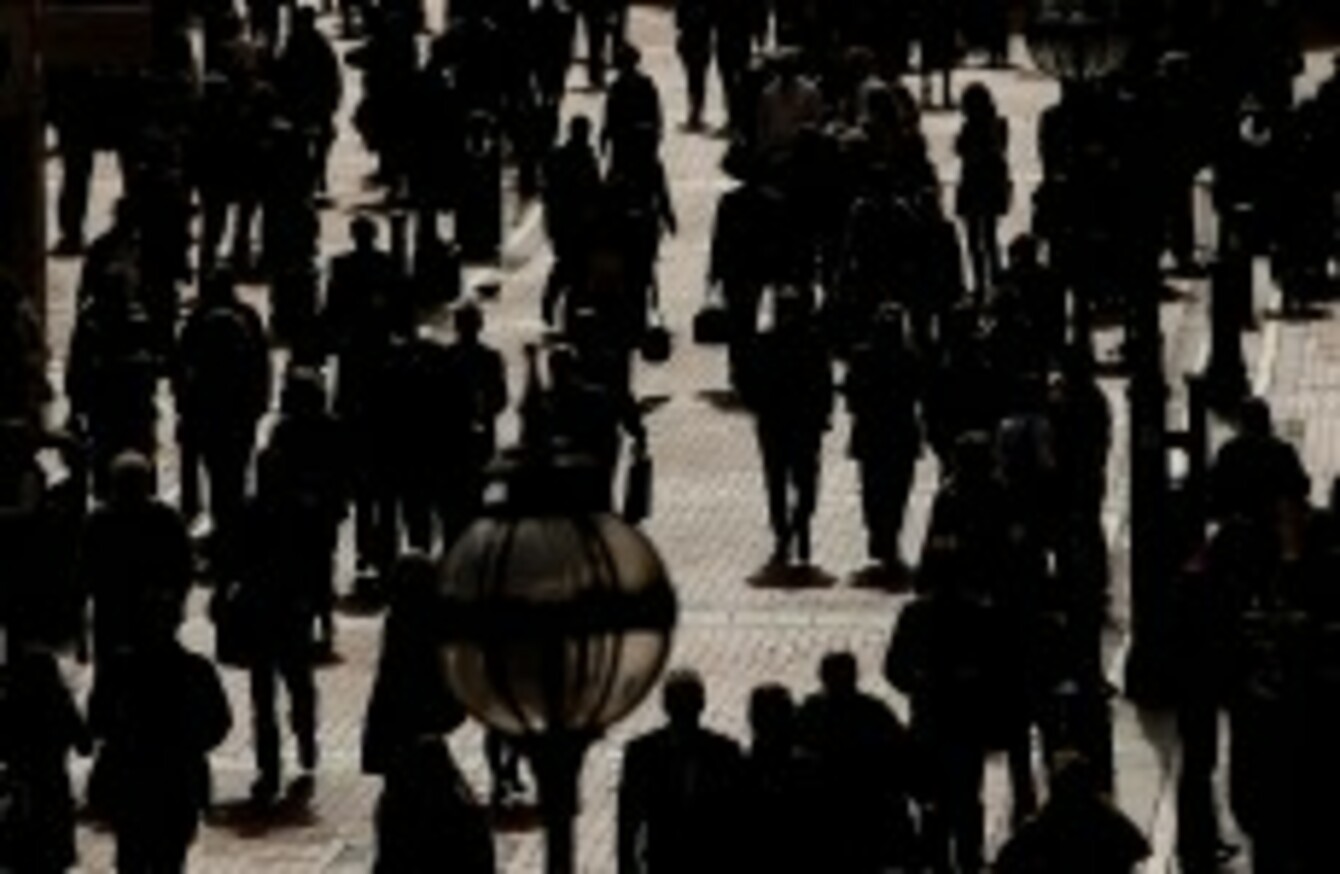 Shoppers on Grafton Street in Dublin
Image: Julien Behal/PA Wire
Shoppers on Grafton Street in Dublin
Image: Julien Behal/PA Wire
FOOTFALL IN SHOPPING areas across the country has dropped by 1.1 per cent since this time last year, according to new figures.
The study by information services firm Experian found that the number of people passing through shopping streets and malls in the first quarter of 2011 declined against the same period in 2010. Each of the last four quarters has seen a year-on-year footfall drop in the Republic, with an average reduction of 1.4 per cent.
However, the North has seen the number of shoppers decline far more dramatically, with an average year-on-year drop of 4 per cent over the last four quarters. In the last three months of 2010, footfall slumped 7.2 per cent on the same period in 2009 compared to just 1.1 per cent south of the border.
In one bright spot for retailers, the number of shoppers out and about across the Republic in January 2011 was up 1.3 per cent on the same month in 2010.
Mark Anderson, Head of Sales at Experian Ireland, said: "There is no doubt that retailers are continuing to experience very tough trading conditions. However, an average decrease in footfall of 1.4 per cent over the past four quarters is manageable, particularly when compared with the significant decreases experienced by Irish retailers throughout 2008/2009 and currently by our counterparts in Northern Ireland."
"Despite the treacherous weather conditions experienced at the start of the year, the footfall figure for Ireland during January 2011 is actually up 1.3 per cent compared with 2010. It would appear that shoppers were willing to brave the sub zero temperatures and dangerous driving conditions to snap up bargains in the January sales.
"In February we witnessed the introduction of the Universal Social Charge, which is anticipated to have a further impact on consumers' discretionary spending. It is likely too early yet to gauge if the USC will in reality impact on the number of shoppers out and about."