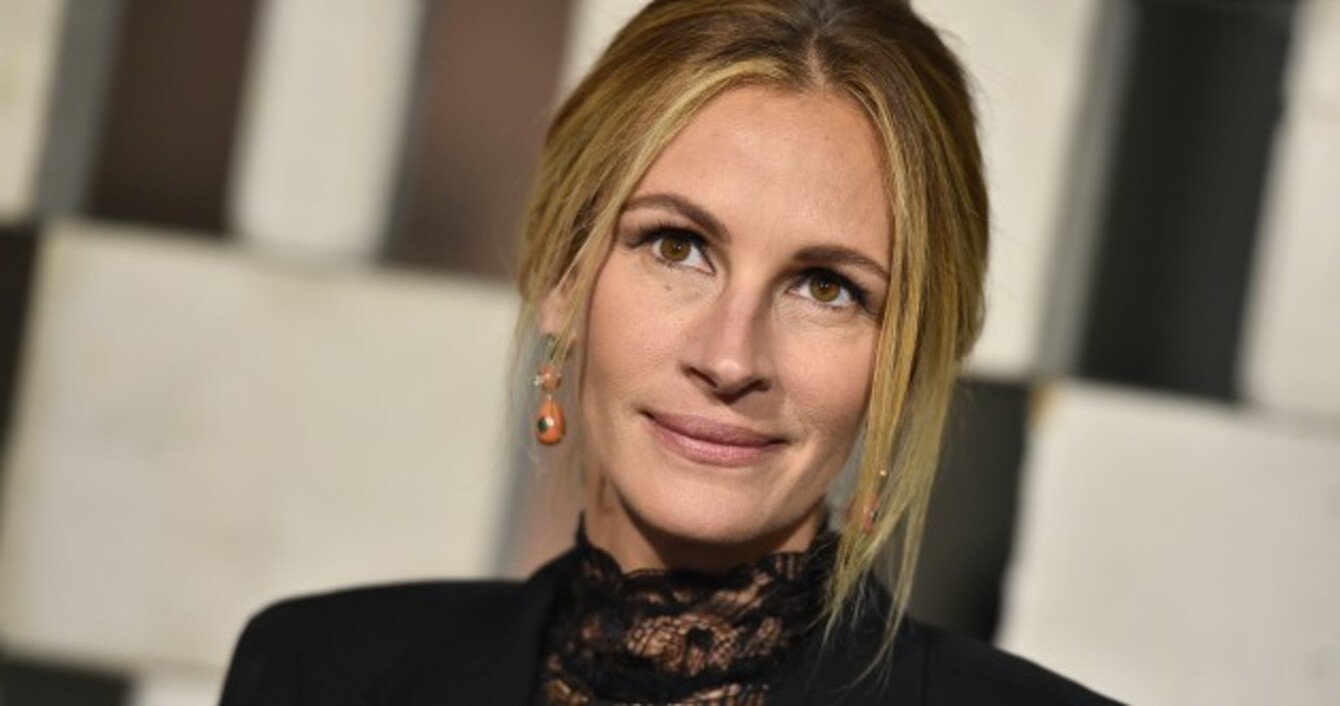 Image: Photo by Jordan Strauss/Invision/AP
Image: Photo by Jordan Strauss/Invision/AP
WOULD A HAN Solo who's not Harrison Ford be the same sarcastic hero every "Star Wars" fan cherishes?
What would "Lord of the Rings" look like with Nicolas Cage in one of the main roles?
Characters become iconic thanks in large part to the actors who bring them to life, and it's often hard to imagine anyone else in the role after the fact.
But some actors are fired from a role, some leave because of other commitments, and some just don't accept the offer.
When an offer is first presented, it can be hard to see how successful a film might become. Some actors regret turning down a project, but others, like Jack Nicholson, know that it can be the right choice, no matter how popular or critically adored the film might become.
Here are 30 iconic characters that were almost played by different actors:
Leonardo DiCaprio — Dirk Diggler in "Boogie Nights"
Played by: Mark Wahlberg
After watching him in "The Basketball Diaries," Paul Thomas Anderson wanted DiCaprio to star in "Boogie Nights." DiCaprio turned it down to appear in "Titanic," but recommended his friend and "Basketball Diaries" costar Mark Wahlberg.
DiCaprio told GQ in 2008 that he regretted turning down the role. "'Boogie Nights' is a movie I loved and I wish I would've done." When asked if he would reverse his decision if he could, DiCaprio said, "I'm not saying I would have. But it would have been a different direction, career-wise. I think they're both great and wish I could have done them both."
DiCaprio was also offered $20 million by Lionsgate to portray crazed serial killer Patrick Bateman in "American Psycho," even though director Mary Harron wanted Christian Bale in the role. She was replaced by director Oliver Stone, but DiCaprio and Stone couldn't agree on a creative direction, so DiCaprio left to film "The Beach." Harron returned to the project and Bale was cast.
Al Pacino — Han Solo in "Star Wars"
Played by: Harrison Ford
During the "An Evening with Pacino" event in 2013, the actor revealed that he could have played the iconic role of Han Solo in the "Star Wars" franchise.
"It was mine for the taking, but I didn't understand the script," he said.
He also revealed that he turned down roles in "Apocalypse Now" and "Pretty Woman," eventually played by Marlon Brando and Richard Gere, respectively.
Marilyn Monroe — Holly Golightly in "Breakfast at Tiffany's"
Played by: Audrey Hepburn
Truman Capote, the author of "Breakfast at Tiffany's," wanted Marilyn Monroe to play Holly, but Monroe turned it down because she was warned that portraying Holly might be bad for her image.
Denzel Washington — Detective David Mills in "Se7en"
Played by: Brad Pitt
Early screenplays of the David Fincher film were written with Denzel Washington in mind. In a 2012 interview with GQ, the actor revealed that he regretted not accepting the role. Washington also said that he regrets turning down the lead in "Michael Clayton," which was later played by George Clooney and earned the actor an Oscar nomination.
Tom Selleck — Indiana Jones
Played by: Harrison Ford
After watching Ford in "Star Wars," director Steven Spielberg wanted Ford to play Indiana Jones, but George Lucas, who served as an executive producer for "Raiders of the Lost Ark," didn't want to cast Ford in another of his projects.
Selleck was chosen to play Jones, but had to drop out because of his contractual obligations for "Magnum, P.I.," so Lucas relented and Ford was cast.
Harrison Ford — Alan Grant in "Jurassic Park"
Played by: Sam Neill
Director Steven Spielberg and Ford had worked together for the "Indiana Jones" films, but when Spielberg offered the role of Dr. Alan Grant to Ford, he declined.
Johnny Depp — Ferris Bueller in "Ferris Bueller's Day Off"
Played by: Matthew Broderick
Johnny Depp was reportedly being considered to play Ferris, a high schooler who feigns an illness to skip school and hang out in Chicago with his friends, but director John Hughes has claimed that he wrote the script with Broderick in mind.
Other actors, including Jim Carrey and Tom Cruise, were also considered.
Angela Bassett — Leticia Musgrove in "Monster's Ball"
Played by: Halle Berry
Angela Bassett turned down the role of Leticia in "Monster's Ball" because she found the part stereotypical and demeaning. She told Newsweek, "I wasn't going to be a prostitute [though the role is not literally that of a prostitute] on film. I couldn't do that because it's such a stereotype about black women and sexuality."
Berry became the first African-American actress to win an Oscar for Best Actress for her role in the film.
Burt Reynolds — Garrett Breedlove in "Terms of Endearment"
Played by: Jack Nicholson
Though the part of Garrett Breedlove in "Terms of Endearment" was written for Reynolds, he turned it down. Nicholson ended up winning a Best Supporting Actor Oscar for the role. Reynolds, who has never won an Oscar, told Business Insider that it's the acting decision he regrets the most.
"I regret that one most of all because it was a real acting part," he said. "I wish I would have done it, and thinking back now, it was really a stupid decision, but I made a lot of stupid decisions in that period. It must have been my stupid period."
He also turned down the opportunities to play the first American James Bond and Han Solo.
Nicolas Cage — Aragorn in "The Lord of the Rings"
Played by: Viggo Mortensen
In an interview with Newsweek, Nicolas Cage revealed that he turned down the role of Aragorn in "The Lord of the Rings" series because of the commitment involved.
"There were different things going on in my life at the time that precluded me from being able to travel and be away from home for three years," he said.
But he also added that he doesn't regret it because he gets to enjoy the series as a fan.
Christopher Plummer — Gandalf in "The Lord of the Rings"
Played by: Ian McKellen
Even though he was a fan of the series by J.R.R. Tolkien, Plummer turned down the role of Gandalf. In an appearance on "Conan," the actor said that he wasn't exactly sure why he turned it down, but it sounds like the commitment was too much at the time.
"I thought there are other countries I'd like to visit before I croak," he said.
Sean Connery also reportedly turned the role down because he didn't understand "The Lord of the Rings" series or script.
Julia Roberts — Leigh Anne Tuohy in "The Blind Side"
Played by: Sandra Bullock
Julia Roberts reportedly didn't have interest in the script when she received it. Her passing led to Bullock taking the part — after some initial reservations. She ended up taking home the Oscar for Best Actress.
John Travolta — Forrest Gump in "Forrest Gump"
Played by: Tom Hanks
John Travolta reportedly turned down the titular role in "Forrest Gump" and later regretted the decision. Chevy Chase and Bill Murray both turned down the part as well. Hanks won his second Best Actor Oscar for his portrayal.
Tom Hanks — Jerry Maguire in "Jerry Maguire"
Played by: Tom Cruise
Imagine Tom Hanks shouting "Show me the money!" because that almost happened. Director Cameron Crowe wrote the script with Hanks in mind for the lead role, but he was busy directing his first feature film, "That Thing You Do!" and the part went to Cruise instead.
Dana Delany — Carrie Bradshaw in "Sex and the City"
Played by: Sarah Jessica Parker
Carrie Bradshaw taught fans about fashion and romance over the course of six seasons and two feature films, but Sarah Jessica Parker almost didn't play "Sex and the City's" narrator. "Desperate Housewives'" Dana Delany revealed that she passed on the part during an appearance on "Today."
Jack Nicholson — Michael Corleone in "The Godfather"
Played by: Al Pacino
Al Pacino earned two Academy Award nominations for his portrayal of mob boss Michael Corleone in "The Godfather" films, but Jack Nicholson was first offered the part. In an interview with Movieline, the actor said that he passed because "back then I believed that Indians should play Indians and Italians should play Italians."
Bette Midler — Sister Mary Clarence in "Sister Act"
Played by: Whoopi Goldberg
After the character was originally written for Bette Midler, she ended up not accepting it because she worried that her fans wouldn't want to see her playing a nun.
Thomas Jane — Don Draper in "Mad Men"
Played by: Jon Hamm
The suave ad man played flawlessly by Jon Hamm was almost played by Thomas Jane. Hamm told Marc Maron that AMC wanted Jane on the show, but the network was told that he "does not do television." Jane went on to star in HBO's "Hung," another TV series.
Anne Hathaway — "Silver Linings Playbook"
Played by: Jennifer Lawrence
Harvey Weinstein told Howard Stern that Anne Hathaway was his choice for "Silver Linings Playbook": "She's marvelous and wonderful, and she was my choice. I love her … We had Annie and then we had Mark [Wahlberg], and then whatever happened happened."
He also added that director David O. Russell and Hathaway disagreed about a few things.
"David and Anne had some creative differences … They didn't see eye-to-eye," he said.
Donna Gigliotti told Deadline that scheduling conflicts with Hathaway's commitment to "The Dark Knight Rises" prohibited her from doing the film. Wahlberg also had to drop out because of another commitment.
Matthew Broderick — Walter White in "Breaking Bad"
Played by: Bryan Cranston
"Breaking Bad" creator Vince Gilligan wanted Cranston to play Walter White, the chemistry teacher turned meth maker, but executives at AMC were gunning for a film star. Matthew Broderick, of "Ferris Bueller" fame, was thrown out as an option, but he passed.
John Cusack was also reportedly considered.
Tom Cruise — Ren McCormack in "Footloose"
Played by: Kevin Bacon
Tom Cruise impressed the casting directors for "Footloose" with his moves in "Risky Business," but because of his involvement with "All the Right Moves," he couldn't do the film.
Rob Lowe also auditioned three times for the part, but an injury prevented him from taking the gig.
Paul Giamatti — Michael Scott in "The Office"
Played by: Steve Carell
It's hard to imagine anyone but Carell portraying the awkwardly endearing regional manager of Dunder Mifflin, but Kevin Reilly, then the president of NBC, recommended Paul Giamatti for the role. He passed and Carell's career took off.
Molly Ringwald — Vivian in "Pretty Woman"
Played by: Julia Roberts
Molly Ringwald had looked at an early script for "Pretty Woman" and turned it down. In a Reddit AMA, the actress said that she doesn't regret it.
"Julia Roberts is what makes that movie. It was her part. Every actor hopes for a part that lets them shine like that," she said.
Other actresses who also turned down the role include Michelle Pfeiffer and Daryl Hannah.
Ray Liotta — Tony Soprano on "The Sopranos"
Played by: James Gandolfini
After portraying Henry Hill in Martin Scorsese's "Goodfellas," Liotta was a top choice to play Tony Soprano in HBO's "The Sopranos." He wanted to focus on his film career instead of TV, so he turned it down.
Henry Winkler — Danny Zuko in "Grease"
Played by: John Travolta
The studio wanted Henry Winkler, known for his role as Fonzie on "Happy Days," as Danny, leader of the T-Birds. The characters of Fonzie and Danny were similar, and Winkler was wary of being typecast, so he passed.
Will Smith — Django in "Django Unchained"
Played by: Jamie Foxx
Smith spent hours talking about the film with director Quentin Tarantino, but ultimately did not accept the role because of creative differences. He told The Hollywood Reporter, "To me, it's as perfect a story as you could ever want: a guy that learns how to kill to retrieve his wife that has been taken as a slave. That idea is perfect. And it was just that Quentin and I couldn't see" eye-to-eye.
Smith wanted it to be about love, not vengeance.
"We can't look at what happens in Paris [the terrorist attacks] and want to f— somebody up for that," he said. "Violence begets violence. I just couldn't connect to violence being the answer. Love had to be the answer."
Smith also turned down the role of Neo (Keanu Reeves) in "The Matrix."
Eric Stoltz — Marty McFly in "Back to the Future"
Played by: Michael J. Fox
Michael J. Fox was the first choice to play Marty, but he was busy filming "Family Ties," so director Robert Zemeckis cast Eric Stoltz, but after five weeks of filming, Zemeckis made the decision to recast.
"Eric is a really good actor, and I made the decision to put him in the movie, but it turned out that his instincts and the type of the comedy [of] the film we were doing weren't really gelling," he said.
Fox's schedule opened up, and he was able to take on the part.
Alec Baldwin — Mr. Big in "Sex and the City"
Played by: Chris Noth
Darren Star, creator of "Sex and the City," originally envisioned Alex Baldwin as Mr. Big, Carrie's central relationship through the show's six seasons and two films, until he met Chris Noth.
"I don't really watch 'Law & Order,' but I met with Chris Noth and thought he was perfect," Star told Entertainment Weekly. "I remember the first table read, how good he was."
Hugh Jackman — James Bond
Played by: Daniel Craig
Hugh Jackman revealed that he was asked to play the iconic 007 years ago, but declined because of his role as Wolverine in the "X-Men" films, specifically "X-Men 2″ at that time. Daniel Craig took over from Pierce Brosnan following 2002's "Die Another Day." Jackman saysthat he would now "seriously consider" playing Bond.
Whitney Houston — Sondra Huxtable on "The Cosby Show"
Played by: Sabrina Le Beauf
Before she was a Grammy-winning artist, Houston was cast as the oldest daughter on "The Cosby Show," but she decided not to sign the contract. According to director Jay Sandrich, Houston wanted to focus on her singing career.
"So we gather in this room and there are kids from New York and Los Angeles and they are all signing their contracts, and this girl who we brought from New York said, 'I can't sign this contract.' And I said 'Why?' She said, 'Well, I want to be a singer … I can't be in every show … I have to be able to tour."
She didn't have a recording contract and she had never toured, but she knew she was destined for a music career. She wasn't wrong.