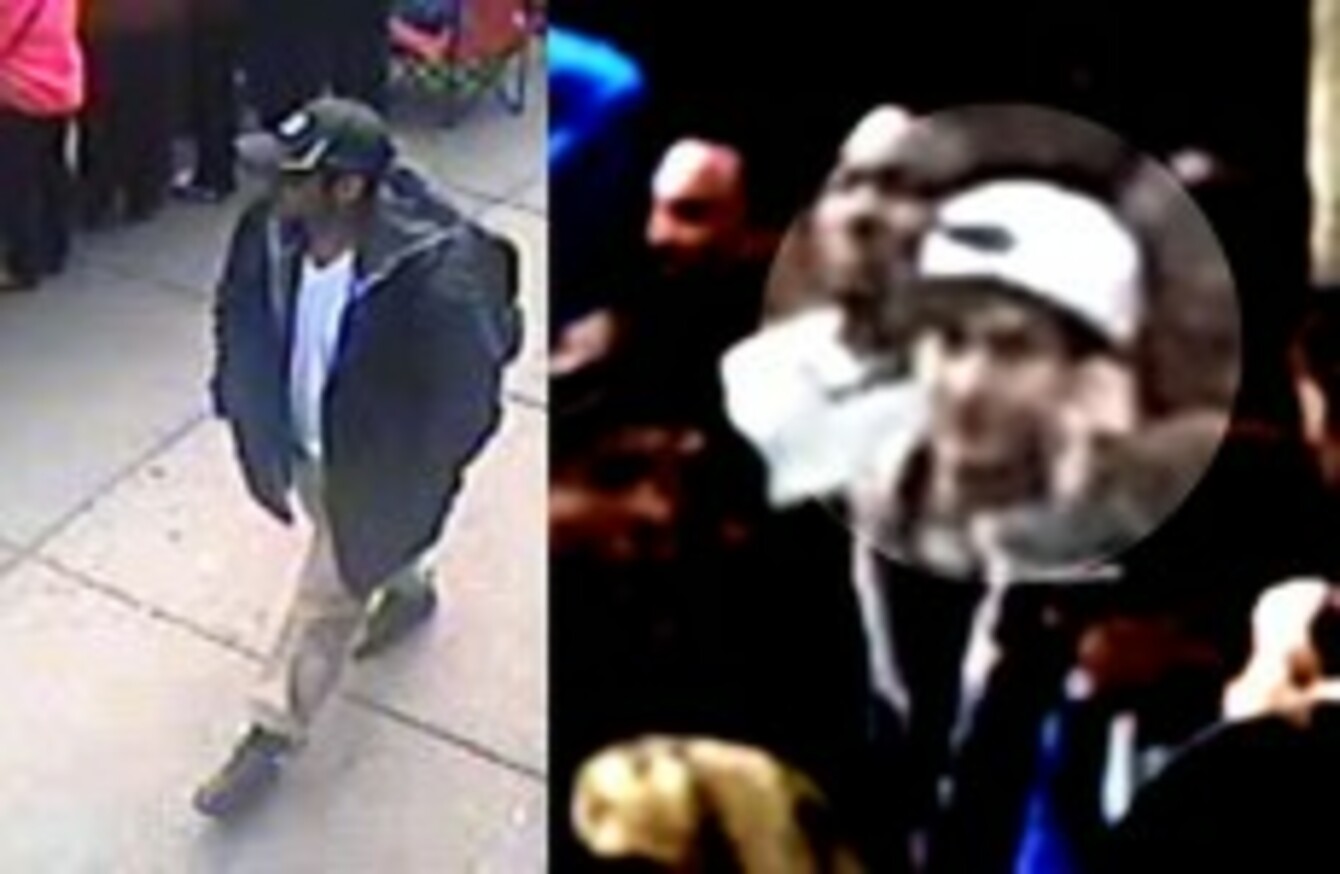 Suspect One and Suspect Two
Image: FBI Handouts
Suspect One and Suspect Two
Image: FBI Handouts
INVESTIGATORS HUNTING FOR the Boston Marathon bombers have released video images of two suspects at the site of the explosion.
During a press conference this evening, the FBI asked the public to be its "eyes and ears" in an appeal for help in identifying the men who they believe know each other.
Special agent in charge Richard DesLauriers told reporters that suspect number two (pictured wearing a white cap) was seen setting down a black backpack at the site of the second explosion.
The footage was taken from surveillance cameras on Boylston Street where the blasts went off on Monday as race runners crossed the finish line.
Three people died in the almost-simultaneous explosions. Another 175 were injured and 57 people remain in hospital. Six are said to be still critical.
The FBI said they have been working on thousands of tips and leads "with a sense of urgency". They initially developed a single person of interest but were then led to a second man.
DesLauriers asked the public not to approach the suspects as they consider them to be "armed and dangerous". He also urged the public and media to use only the images provided by the FBI. Both men appear to be associated with one another and can be seen walking together on Boylston Street.
Video after the photo…
Suspect One

Suspect Two

Suspect One

Suspect One

Suspect Two

Suspect Two