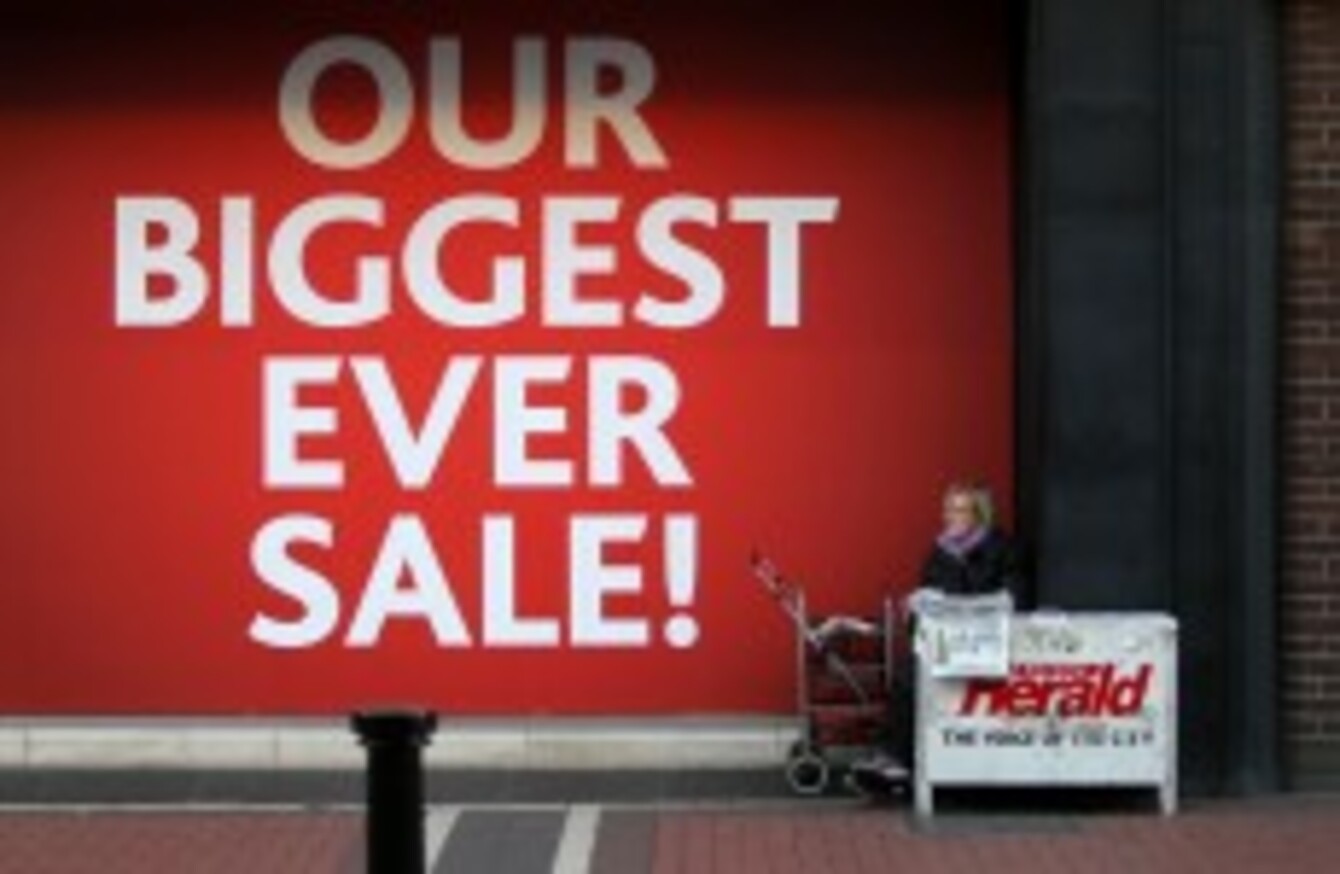 Image: Sam Boal/Photocall Ireland
Image: Sam Boal/Photocall Ireland
AROUND THREE MILLION Irish people read a newspaper in some form every day, but fewer people are buying physical copies.
The latest ABC Island of Ireland report shows a that newspaper sales for the second half of 2013 were down by over 6%.
Almost all daily and Sunday papers shed readers, with the exception of the Irish Daily Mail, which climbed to just over 49,000 and the Irish Farmers Journal, which saw a .55% rise to 70,496.
The biggest percentage drop in the report was the Sunday Business Post, which is down 12.9 per cent to 34,332 sales.
The Irish Independent dropped 5.3% to 117,000 sales, The Irish Times dropped 7.1% to 82,000, while the Irish Examiner dropped to 37,000, a fall of 6.4%.
The Irish Times said that it sells 2,887 online copies of the paper every day.
The Irish Daily Star fell to 58,863, down 9.2%, the Daily Mirror dropped 8% to 52,165 and the Irish Sun fell 8.6% to 63,535.
The Sunday Indpendent remains the country's biggest paper, selling 229,382 copies, though this represents a 3.3% fall. The Sunday World has dropped 4.1% to 208,000.
The best-selling magazine in the country remains the RTÉ Guide, which is down 7.8% to 57,000.
The National Newspapers of Ireland group reported that online readership of their titles saw an increase of 40,000 readers in the second half of last year.