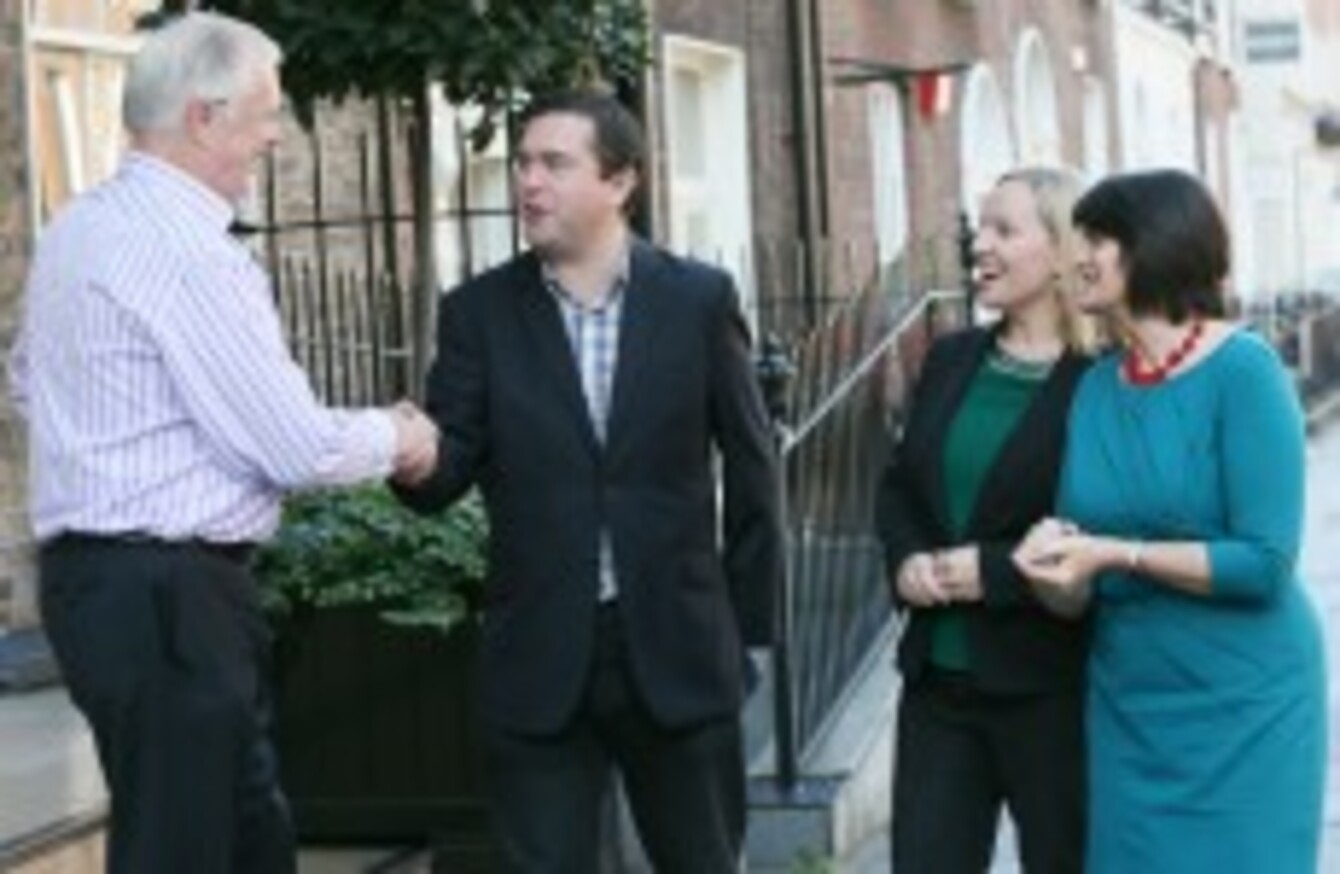 The Reform Alliance meeting for a think-in in Dublin last month
Image: Laura Hutton/Photocall Ireland
The Reform Alliance meeting for a think-in in Dublin last month
Image: Laura Hutton/Photocall Ireland
FINE GAEL CHAIRMAN Charlie Flanagan issued a strongly-worded rebuke to the Reform Alliance of his former parliamentary party colleagues in Limerick over the weekend.
Speaking prior to Enda Kenny's address to the Fine Gael national conference, Flanagan hit out at what he termed the "new Troika in town, the RA" criticising Sinn Féin, Fianna Fáil and the Reform Alliance.
The Alliance was set up by Fine Gael TDs and Senators, including Lucinda Creighton, who were expelled from the parliamentary party after their vote against the abortion bill in the summer.
The RA has been at pains to say it is not a political party but it did form a common view that the Seanad should not be abolished and it has also called for greater reform of Dáil procedures.
In his speech on Saturday night, Flanagan warned the TDs and Senators affiliated to the group about associating with former Tánaiste and Progressive Democrats leader Michael McDowell who "diced with Bertie Ahern as they ran the country into the rocks".
"I've one piece of advice for my former colleagues this evening, beware of false prophets who come to you in sheep's clothing," Flanagan told cheering delegates.
"I know that they are fair people, they are good Fine Gael people, but they should realise that there are elements out there wishing to manipulate and damage and destabilise this reforming government."
He said that Fine Gael "will not be deflected by the task at hand". It was one of a number of references to the Reform Alliance at the weekend's conference.
Earlier in the day, Transport Minister Leo Varadkar told delegates: "There's been a lot of talk about reform, but we're making reform happen, we're delivering change.
"There is only one reform party in Ireland and its name is Fine Gael," he added to applause from the audience.