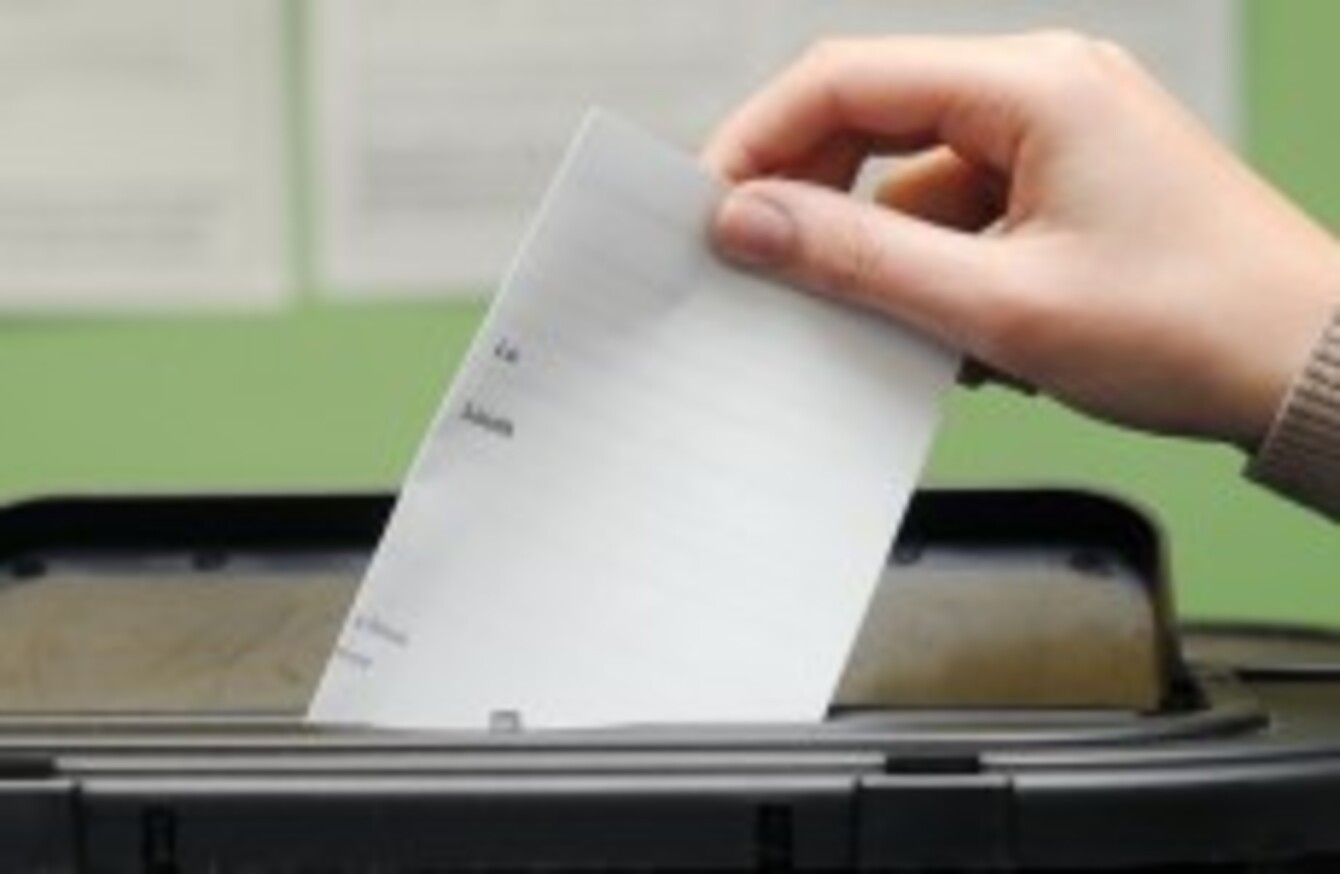 File photo
Image: Laura Hutton/Photocall Ireland
File photo
Image: Laura Hutton/Photocall Ireland
A FINE GAEL TD has called for polls to be held at weekends instead of during the week, believing it would benefit the country financially, educationally and democratically.
Alan Farrell said that holding elections and referenda on Saturdays or Sundays would minimise the disruption currently caused to schools which are used as polling centres.
He also suggested that holding polls at weekends rather than on a Thursday, when recent elections and referenda have been held, would see an increased turnout as people would be allowed to go home to their constituency to vote if they are working elsewhere in the country.
"Currently, election and referenda and the resulting counts take place on weekdays which results in a number of problems such as the interruption of our children's education and the inability of people to return home to vote," he said.
Farrell said that 1,162 primary schools and 67 secondary schools are currently being used as polling stations across the country including for the recent referendum on the Fiscal Treaty, resulting in those schools being closed for the day.
"I am concerned that a scenario could arise where there may be multiple polls within any school year, schools may not be able to make up for the days lost as occurred during the foot and mouth outbreak a number of years ago," he said.
Farrell also identified an impact on the delivery of local services because people who work in polling stations are seconded from local authorities saying that it is the taxpayer that foots the bill for this expense.
He also said that more people would be able to vote if polls are held at weekends as voters who live away from their polling station would be allowed to make it home to "engage in the democratic process".
"Weekend elections and referenda would help avoid the misuse of public sector employees' time, end disruption to the school year and would encourage more people to get out and vote," Farrell said adding that it would lead to higher turnouts.
The Dublin North deputy said that he hoped for a response from the Minister for Environment and Local Government, Phil Hogan, on the issue.
Poll: Should elections and referenda be held on weekends instead of weekdays?