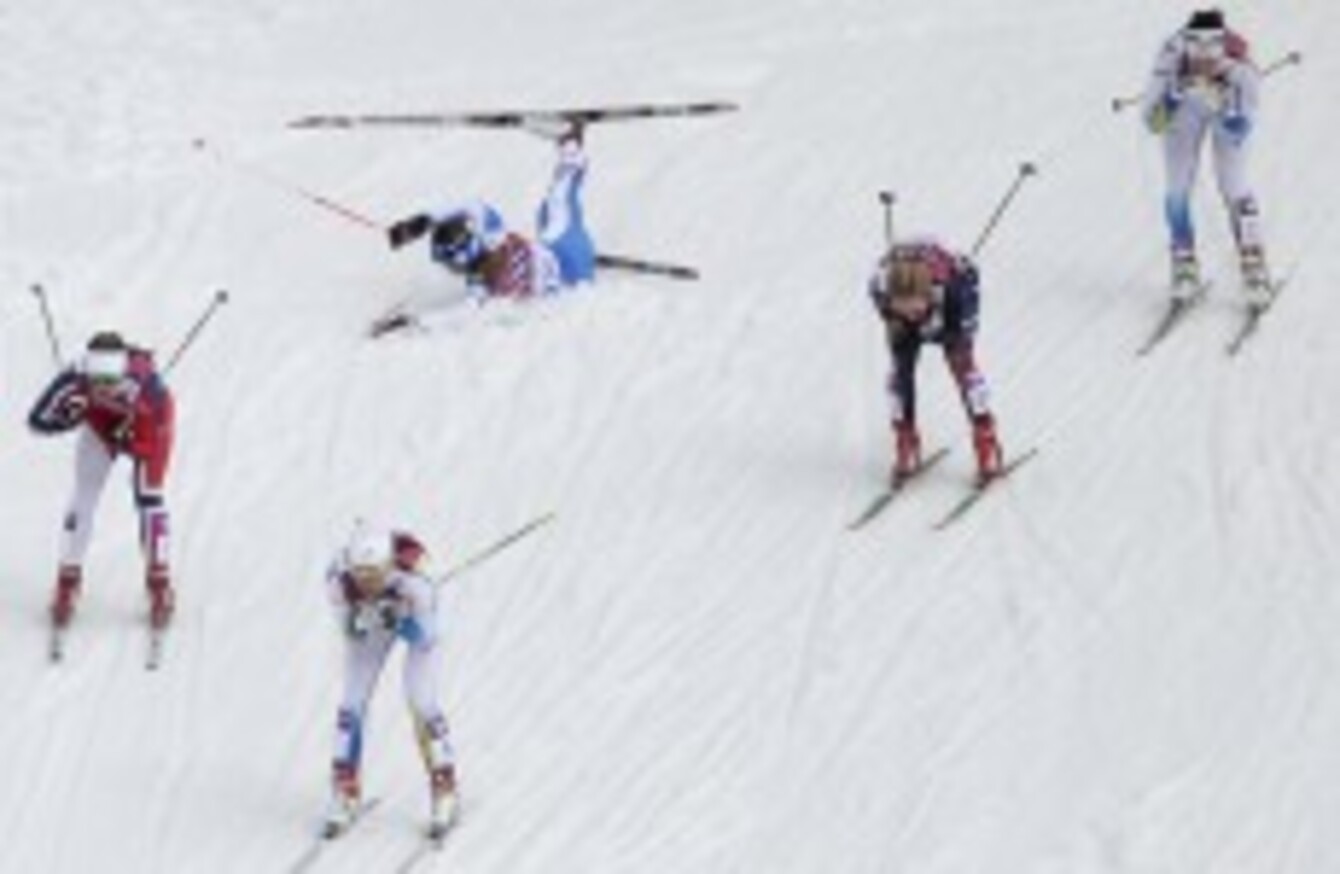 The women's quarter final heat of the cross-country sprint at the 2014 Winter Olympics
Image: Matthias Schrader/AP/Press Association Images
The women's quarter final heat of the cross-country sprint at the 2014 Winter Olympics
Image: Matthias Schrader/AP/Press Association Images
EVERY WEEKDAY EVENING, TheJournal.ie brings you the five stories you need to know before you head out the door.
1. #BUGGING: The Head of the Association of Garda Sergeants and Inspectors (AGSI) has called for the chairman of the Garda Ombudsman Commission to "consider his position". It follows the Commission's decision to not report suspected bugging to police.
2. #AIR DISASTER: 103 people have died in a military plane crash close to the Algerian capital of Constantine. The plane was carrying soldiers and their families — none are said to have survived.
3. #STARDUST: Gardaí have launched an inquiry into both the 1981 Keane Tribunal into the Stardust fire and the 2009 Coffey Tribunal which reviewed the evidence. It comes just days ahead of the 33rd anniversary of the fire that killed 48 people.
4. #RIP: Actress Shirley Temple has died at the age of 85. The child star shot to fame in the 1930s, staring in films such as Bright Eyes, Stand up and Cheer and Heidi.
5. #NEW YORK: Transport Minister Leo Varadkar has criticised his Cabinet colleague Joan Burton's decision to avoid the St Patrick's Day parade in New York next month. Burton will not be travelling to the parade due to its exclusion of LGBT groups.