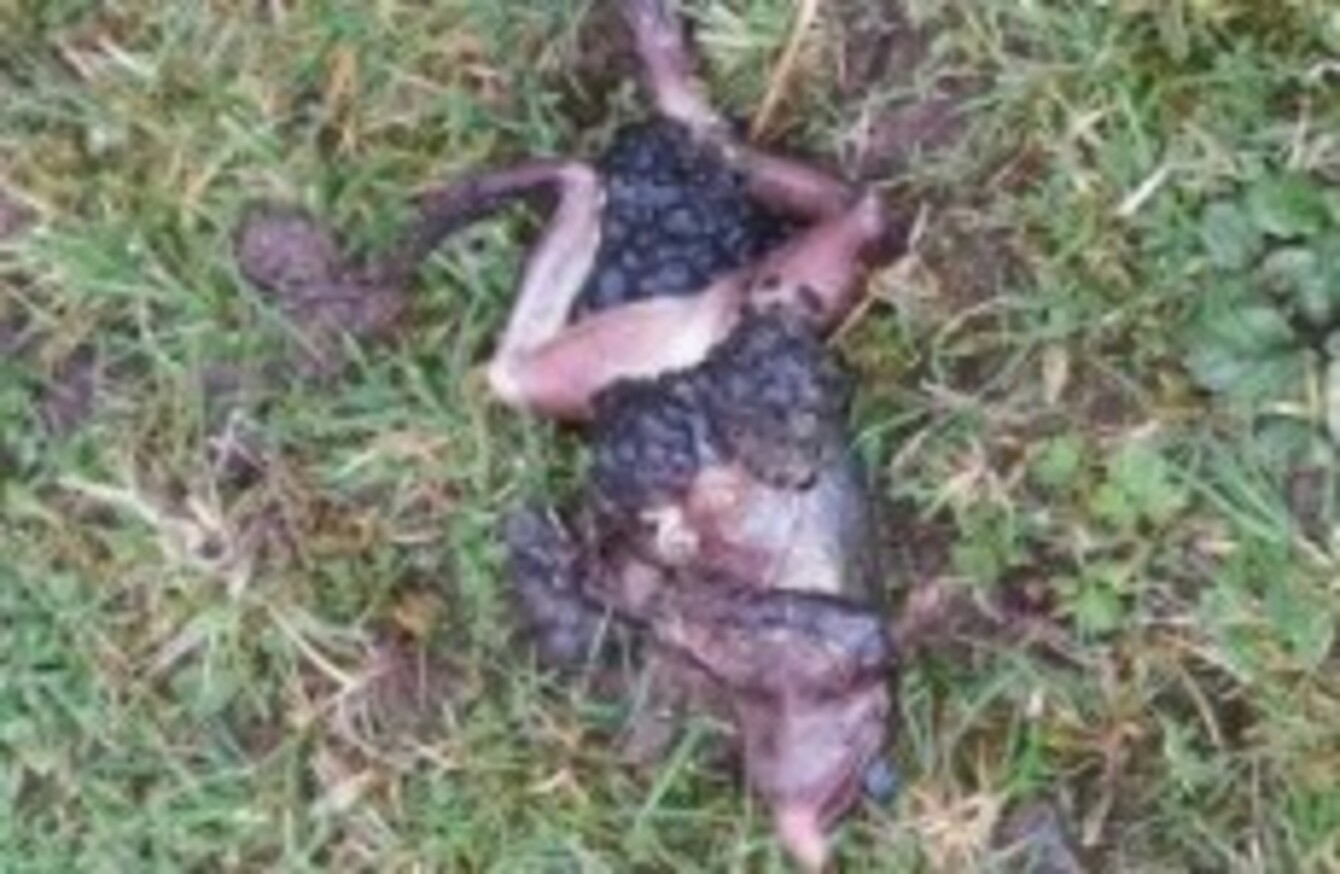 Image: Fionnan Burke
Image: Fionnan Burke
LAST YEAR WE heard about the mysterious discovery of more than 250 frog corpses in The Curragh, Kildare.
The Herpetological Society of Ireland launched an investigation, collecting samples from the frogs and the water in the pond beside them. At first, it was suspected that a virus or fungus must be responsible for the deaths of so many frogs at the same time.
More than a year on, the organisation now thinks it was a 'mass predation' incident, which is essentially a mass frog murder by a predator.
At the time, Rob Gandola, who was leading the investigation, told TheJournal.ie that frogs are frequently targeted by predators during spawning season because they are distracted by the task in hand and are easy targets because they are worn out after all the love-making.
He now believes this is the most likely cause of the incident.
"The sheer scale of the die-off, it was an unusual thing," he said. "When it comes to that kind of numbers you immediately think of a disease."
However Gandola has sent a number of samples from the frogs and the pond water off to the UK for testing and they all came back normal without any signs of pollution of disease.
We have to eliminate these things in a hierarchical manner so you try to rule out the big nasties first. We had to look at water pollution so when we looked at the PH levels, which are a good indicator, they were neutral.
Once pollution and disease were both ruled out, Gandola had to return to the theory of a mass killing by a predator. Mass predation events on this scale have never been recorded before in Ireland.
To try to catch the culprit in action again this spawning season, he set up cameras around the pond and found some interesting results.
The footage shows "one particularly greedy heron" and a hooded crow feasting on frogs in the pond. Gandola said he also found seven dead frogs at the scene.
The frog spawn this year at the pond has been healthy and full of other wildlife activity, with no signs of any disease.
He said this lends further evidence to support the theory that last year's phenomenon was a mass predation incident.
However birds like herons and crows, as seen in the footage, are unlikely to have been the culprits. Gandola explained the heron was witnessed swallowing the frogs whole, while crows usually open their bodies up and just eat their livers. It is also doubtful that this was carried out by a person, though it cannot be entirely ruled out.
The good news is that the pond which is home to many species of wildlife in The Curragh has not been plagued by pollution of disease. The bad news is the mass frog die-off is to remain a bit of a mystery, for now.