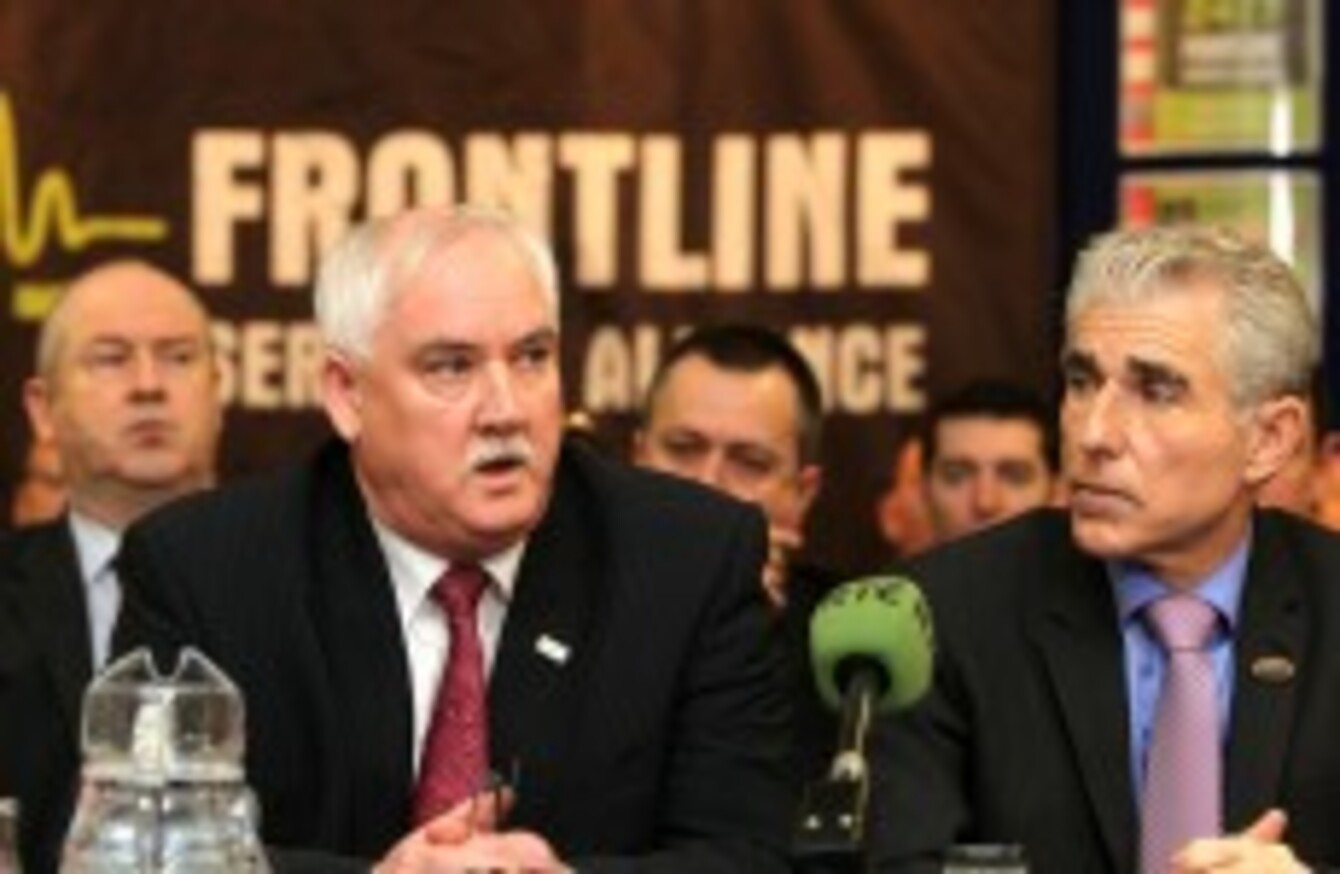 Pictured (LtoR) Deputy General Secretary PNA Seamus Murphy and General Secretary INMO Liam Doran in Dublin
Image: Sam Boal/Photocall Ireland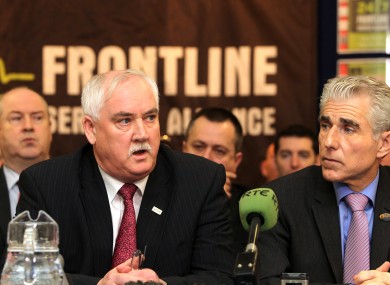 Pictured (LtoR) Deputy General Secretary PNA Seamus Murphy and General Secretary INMO Liam Doran in Dublin
Image: Sam Boal/Photocall Ireland
THE 24/7 FRONTLINE ALLIANCE has announced a nationwide campaign in opposition to the Croke Park extension proposals.
The alliance said today that it is to launch a campaign to involve public servants in every town/city in Ireland.
The announcement came following a joint meeting of their respective executive councils and the campaign is one of opposition to the proposed extension of the Croke Park Agreement.
The initial steps in the campaign will include:
Forming a wider group inclusive of other unions against the proposed agreement
Co-ordinated public information campaigns
Meetings open to all public servants in towns/cities all over Ireland, designed to appraise them of the detail in this agreement and its impact on all lower/middle income public servants
A media campaign, both local and national, to highlight inequalities and anti-family measures in the proposals.
These steps will be taken in addition to actions being taken by individual members of the 24/7 Frontline Service Alliance to protest at the impact of the proposed cuts.
The joint executives have also empowered the officers of each organisation to manage or co-ordinate these initial steps and implement others.
IMPACT, the second largest trade union in the State, was to meet today to consider the proposals put forward for the Croke Park agreement. Last night, the Teachers' Union of Ireland and the Irish Federation of University Teachers came out against the deal, as well as the Association of High Civil and Public Servants.
The Irish National Teachers' Organisation (INTO) will meet again tomorrow evening on the issue.