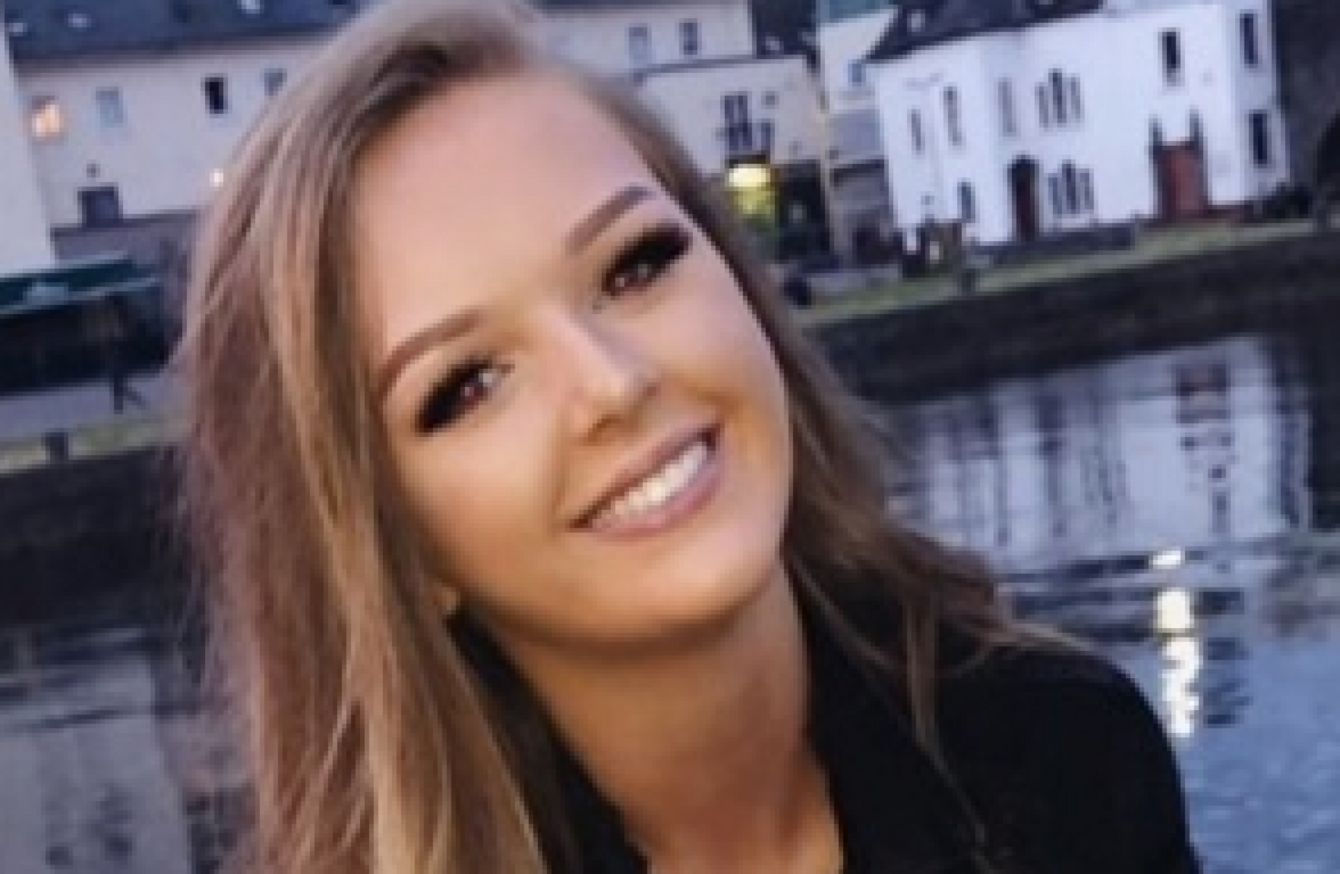 Jessica Moore died on Monday.
Image: Rip.ie
Jessica Moore died on Monday.
Image: Rip.ie
Updated Aug 15th 2019, 7:48 PM
THE FAMILY OF a teenage girl who died after falling ill at her debs have criticised the people behind a fake fundraising page that was set up purporting to be from the family.
Jessica Moore's father, Brendan, posted to Facebook saying that the campaign had been made to look like he created it. 
A fake Facebook profile was linked to a campaign on a crowdfunding website. It's understood that both pages were taken down before any donations were made. 
"Please note that there is absolutely no campaign by us for funding. We believe that someone has set up a fake copy of my profile. Please do not contribute but spread the word," Brendan wrote. 
Jessica (19) was a pupil at St Raphael's College in Loughrea, Co Galway and was attending the event at a hotel in Ballinasloe on Sunday.
An ambulance was called after she felt unwell at around 2am on Monday, and she was taken to Portiuncula Hospital where she was later pronounced dead. She was laid to rest today, and gardaí are investigating her death.
Her brother Cian said that "some horrible people" had set up "a fake fundraising page in Jessica's name".
"They are using a Facebook account that has copied my fathers. Please please spread the word that this is absolutely not us. DO NOT DONATE TO THIS FRAUD. We hope that this message reaches as many people as possible before another penny is taken from honest and caring friends of Jessica," he wrote on Facebook.
'Heatless' fake campaigns 
The fake Facebook account was linked to a fundraising page on the GoGetFunding website. Both pages have since been removed.
A spokesperson for Facebook told TheJournal.ie the profile in question "was quickly identified as being fake by our automated systems and was removed". "There is no place for fake or deceptive profiles on Facebook, and these profiles were in breach of our community standards," they added.
A spokesperson for GoGetFunding said it is "very common across all crowdfunding platforms" for "fake or copycat campaigns created by fraudsters".
They will usually use campaigns that are highly emotive such as funerals and memorials or animal cruelty where donors may not be as guarded regarding donating as they may not even consider someone would be heartless enough to create such an account.
"We have a number of measures in place to try to minimise such campaigns appearing on our site, but it is incredibly difficult to identify all fake campaigns," the spokesperson said.
They noted that the family and friends of a person often notify them within hours of a fake campaign appearing on the website and "in almost all cases before any donations have been made", adding: "I believe this was the case in relation to the campaign you are referring to."
The spokesperson said that in most cases the first few donations are "made by the fraudster themselves to try and make the campaign look genuine".
They added that if people have been duped into giving money, the website helps them "retrieve any donations that have been made via the various payment processors we use".
The website has the following advice for people before they donate to a campaign: 
Were you referred to the project by a friend or family member? If not, was the link found via a reputable source such as a newspaper, TV programme or well established social media page? If you were targeted directly from an unknown person, or found the campaign via an internet search, please consider contacting the customer support team for the crowdfunding platform hosting the campaign and they can review the campaign instantly and investigate.
With reporting by Rónán Duffy